By Whole30 team member Jen Kendall, who packs vegetables instead of potato chips, to her husband's great dismay.

Taking a road trip or camping trip during your Whole30 might seem daunting, but you can do both quite easily with a good amount of our two favorite Whole30 keys to success — planning and preparation. You may not be able to enjoy some nostalgic classics like a warm S'more over a crackling fire, but you'll likely love your fresh food so much, you won't even miss it.*
I am writing from personal experience. My husband Quinn and I (and our pup Aspen!) love to hit the road and take advantage all of the incredible nature that Utah and the surrounding western states have to offer. From the picturesque Grand Tetons to Southern Utah's magnificent canyon country and everything in between, we've taken our Whole30 (and Whole30-ish) eating with us everywhere we go.
In Part 1 of Whole30 In the Wild, I'm outlining everything you need to know about taking your Whole30 food on a road trip or camping adventure—what to pack, what to prioritize, and plenty of other fresh ideas to support your Whole30 reset successfully away from home.
*Okay, I know—you might miss your time-honored campfire treats, but you definitely won't miss the sugar hangover the next day. 
Prioritize Protein
I have found that it's most difficult to source Whole30 compliant proteins while on the road.  Take some extra time to plan for your protein needs and make sure you are well-stocked for all of your meals. When in doubt, toss an extra few cans of tuna or an extra pack of hot dogs or pre-cooked sausages into the cooler—these won't spoil if they don't wind up being used, but will come in handy if you run short on protein.
Invest in a sturdy cooler that is large enough to hold several days' worth of food and keeps your items cold for at least 24 hours. Be sure to refresh your ice every day or two to keep your fresh food (protein in particular) cold and be sure that everything is well sealed.
Hard Boiled Eggs Pack between 1-3 eggs per person, per day. Eggs pair perfectly with Primal Kitchen's Chipotle Lime Mayo and a sprinkle of salt.
Rotisserie Chicken Remove from the bone and shred, and store in zip-top bags. Whole Foods carries a compliant rotisserie chicken.
Smoked Salmon Top with sliced cucumbers, avocado, and fresh tomato for a fast, egg-free breakfast.
Tuna Mix low-mercury Safe Catch tuna with compliant mayo and seasonings of choice, wrap in a large leaf of lettuce, and top with fresh tomato slices.
Shrimp Pre-cooked and chilled. Whip up this Tessemae's cocktail sauce and store in a small glass container prior to leaving for a shrimp cocktail on the go.
Deli meat Create roll-ups with crunchy veggies of choice, avocado, and Primal Kitchen Mayo.
Hot Dogs or Pre-Cooked Sausages Applegate's Great Organic Hot Dogs and select sausages are Whole30 Approved and delicious combined with Tessemae's Ketchup and Mustard. Many Whole30ers have had luck finding these compliant Aidells sausages in their local grocery stores as well.
Compliant Bacon Pederson's Natural Farms, Applegate Natural's, and Naked Bacon have delicious sugar-free options that can be cooked over the campfire or on your camp stove as a fun breakfast treat. Fry up some eggs and veggies in the leftover bacon grease for a one-pan camping breakfast.
Prosciutto Excellent wrapped around pre-sliced fruit or veggies; we love this prosciutto from Applegate Farms and this one from Creminelli.
On-the-go Proteins Several companies make Whole30 Approved jerky and meat bars. Barefoot Provisions has combined a sampling of these products in their Whole30 Meaty Kit. EPIC bars, Chomps Snack Sticks, DNX Bars, Wild Zora Beef & Veggie Bars, Brooklyn Biltong Jerky, Nick's Sticks, and Sophia's Jerky are portable, quality sources of quick protein are perfect for fueling all of your active adventures.
Backpacker Dinners & Freeze-Dried Meals Paleo Meals To Go offers a couple compliant varieties of freeze-dried meals perfect for overnight and extended backpacking trips where food weight is a consideration.
Eat Your Veggies
Here's the fun part. In the spring and summer months, we score big on seasonal, local produce at farmers markets and roadside produce stands we find along the way. If you see these, stop and take advantage! Aim for a serving or two of nutrient-dense veggies at each meal and take advantage of summer roadside veggie and fruit stands to stock up on local produce.
Mini Veggies Baby carrots; mini cucumbers; sugar snap peas and snow peas; grape and cherry tomatoes; mini bell peppers and celery sticks are all sturdy veggies that hold up well in the cooler. Pack along some Primal Kitchen or Tessemae's Organic Ranch or compliant almond butter for dipping.
Drinkable Veggies ZÜPA NOMA and Tio Gazpacho both offer an incredible array of veggie-packed hydration options, perfect to toss in a cooler or backpack for travel.
Veggies to Roast Bell Pepper Slices (all colors); Brussels sprouts, onions, and asparagus all travel well and are lovely roasted in foil packets over a fire.
Pack your Greens Spinach, baby kale, arugula or shredded cabbage all make fantastic salads, just add any of the veggies above. Top with rotisserie chicken or tuna salad for a full meal.
Fun Extras Top your morning campfire eggs off with a heaping scoop of fresh salsa for a flavor kick, or toss a pack of SeaSnax nutrient-packed roasted seaweed into your daypack.
Add In Some Fruit
We (the Whole30 team) aren't overly concerned about fruit consumption in general (especially in summer, or when you're especially active), but it's important to be mindful of why and how you're eating fruit. Ideally, we recommend eating fruit with your meals instead of by itself as a snack, dessert, or treat, but if you wanted to roast some pineapple chunks over an open fire as you tell stories late into the night, we wouldn't be mad about it.
The Obvious Picks Apples, bananas, and citrus fruits are usually sturdy and hold up well on long car rides and inside of day packs.
Good-If-You-Can-Get-It  If you're lucky enough to pass a local farmer's market or roadside stand, pull the car over so that you can purchase some seasonal, local berries or stone fruit and enjoy.
The Backup Options: Individual packets of unsweetened applesauce, compliant baby food packets, or dried fruit-and-nut bars are useful for high-energy activities like mountain biking, trail running or hiking.
Healthy Fats
Don't forget about healthy fats while on the road—not only do they make your food taste extra-delicious, they will keep you full and satisfied. Whether you bring one source or several, make sure you have something on hand for roasting veggies, drizzling over veggies, or cooking up some protein. Here are some of my favorites:
Olives Cans and pouches are both very portable. A handful of olives is both tasty and highly satiating. If you are eating too many nuts, try olives instead.
Cooking Fats Extra Virgin Olive Oil, Avocado Oil, or Coconut oil are all portable if you keep them in a small jar with a tight lid, like a Mason jar. EPIC Animal Fats, Fatworks Animal Oils, or Tin Star Ghee are all great for foil-roasting your veggies over a fire.
Avocado "Purse Avocados" are a Whole30 thing for a reason… they hold up well to their fair share of toting around. Toss a few into your camping cache to accompany any of your meals.
Nut Butters Coconut Butter, Almond Butter, Cashew Butter, and Organic (no sugar added) Sunbutter are all great to spread on veggies and fruit.
Nuts and Seeds These are highly portable and satisfying, but don't mindlessly overdose on these salty, crunchy, fatty treats!
Don't Forget the Mayo Whole30 Approved Primal Kitchen Mayo is a great accompaniment for many of the quick meals that you throw together from your protein, veggie, and fruit stash.
Spicy And Saucy
Make your Whole30 on-the-road meals pop with sauces and spices. Pack your favorite flavors from home and always remember the salt and pepper!*
Dressings and Sauces Tessemae's All Natural has a wide variety of Whole30 Approved options. These are game-changers for everything from dining out while away from home to camp-side veggie dips. Primal Kitchen Greek Dressing is equally as delicious on your salads or as a marinade, and Horsetooth Hot Sauce jazzes up your morning skillet breakfasts.
Salt and Pepper They are your camping foods' best friends. I use unrefined and mineral-rich Redmond Real Salt.
Get Spicy Pack along a few spice blends of choice for extra credit. We love Spice Cave, Primal Palate, and Paleo Powder.
*I've been known to have my husband make emergency runs up to tiny camp stores to grab a handful of salt and pepper packets while I have dinner roasting on the fire, and believe me, it's far more convenient to just remember to pack it.
Your Portable Kitchen
Don't forget to take along some basic cooking tools and utensils. Here's a list of the items I consider necessities for Whole30 road trips.
Sharp paring knives, or one for meat and one for veggies
A camp stove, preferably one with two burners. I love my Coleman Triton Stove. Don't forget propane!
A couple pans of choice. Cast Iron skillets may be heavy, but they are excellent for camping because they don't need to be washed with soap.
1-2 easy-to-wash cutting boards
Matches and lighter fluid for starting a fire
Utensils: long tongs (for pulling items out of the fire), can opener, spatula, a large spoon, and any other favorites.
Portable silverware, dishes, and cups
Glass containers: easy to clean and store leftovers
Plastic Ziploc baggies
Aluminum foil, especially for campfire meals
Paper towels
Trash bags
Stay tuned for Part 2, where I share my favorite ideas and recipes to jazz up your Whole30 campfire meals. What are your favorite Whole30 road tripping and camping tips and tricks? Join the conversation on Facebook and Instagram.
---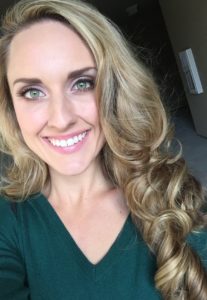 Jen Kendall is the Whole30 Approved Program Manager and an avid lover of the outdoors. You can find her on Instagram, where she regularly posts photos of her adventures. She lives in Salt Lake City, Utah.
Save
Save
Save
Save
Save
Save
Save
Liked this article? Get even more Whole30 goodness!
Subscribe to our Whole30 email list, and we'll send you 15 recipes from our Whole30 cookbooks for free.