Some pre-holiday "food" for thought from Whole30's own Melissa Hartwig
'Tis the season… of gift-guides, braving the malls, internet shopping, and wondering what you get the people in your life who already have everything they need. Eleven years ago, I decided the stress of gift-giving at Christmas wasn't something I wanted to continue taking on, so I told family and friends that I was no longer giving nor receiving gifts at Christmas.*
You can imagine how well that went over.
My parents were confused, my sister was a little angry (at first), and my story is that people thought I was selfish. You know what? It was selfish. Every holiday season, I ran around like a crazy person thinking of something to buy people who didn't really need anything, wondering if I was spending enough or getting them a significant enough gift. It was expensive, it was stressful, and I ended up with a pile of gifts (that cost other people time and money) that I didn't really need either.
My mom had the hardest time with the concept, so I told her if she really wanted to give me something, she could make a donation to charity in my name. (She's been doing that every year.) And it's not like I went full-Scrooge; I employed giving or sharing in the "gift" of a special meal, taking a weekend trip, doing a spa day, or some other kind of event where I actually spend quality time with people I love.
More than anything, however, this practice reminded me of what was really important during the holiday season; sharing time with family and friends, creating new memories and traditions, and being grateful for all of the blessings in our lives. Without the pressure of purchasing gifts, I was able to fully enjoy all the blessings of the season; the social occasions, decorating the tree (without thinking about what I was going to stuff underneath it), and taking time away from work to play outside, travel, and see friends.
*Now I have an almost 5-year-old son, and I do buy gifts for him… but not many, and they're all really special (chosen throughout the year and hidden under my bed), and the joy I get from watching him get excited about them is a blessing all unto itself. It reminds me of my own family Christmases as a kid; we even play the same John Denver and the Muppets Christmas album. It's really good. You should own it.
The Unconventional Gift Guide
This approach isn't for everyone. There is certainly pleasure in finding something special for the people you love, and seeing the expression of joy in their eyes when they open it. If picking out just the right present is your jam, then by all means, enjoy the experience! But if you're feeling a little stressed about the time, money, and energy spent on all the gift-giving you'll be doing this holiday season, here are a few suggestions:
Institute a price limit; something reasonable like $10-$25. This will force people to be creative while being respectful of your budgets.
Give the gift of your time. Cook dinner for your parents, go camping with your best friend, offer to help your sister organize her closet, or take a road trip with your significant other.
Combine a physical present with your time. Give your coffee-loving friend a cute mug with a note that says, "Let's have a coffee date every Sunday morning in January."
If you're crafty, hand-make the same gift (bone broth or jam, soap or candles, or photo books) for everyone on your list.
Limit your gift-giving circle; exchange only with immediate family or just the kids, and send cards to everyone else.
Set up a "White Elephant" or "Secret Santa" where you're only expected to purchase one gift–but you still get to watch everyone open their presents.
Skip the physical gifts and combine your funds to make one donation to a charity of you and the recipient's choosing.
Combine your funds to take one epic trip together, either during the holidays or in the future.
Whatever your gift-giving strategy this holiday season, it's best to have these discussions well ahead of the season. (Much like you don't discuss food at the dinner table, you should probably not discuss your lack of gifts on Christmas morning.) Remember to keep your reasons for asking to alter your family's traditions personal, letting them know why you need to scale down your purchases this year. And remember, celebrating the season isn't about what you unwrap… it's about sharing gratitude, love, and joy with those you love.
---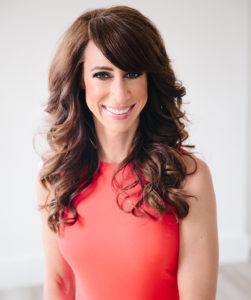 Melissa Hartwig is a Certified Sports Nutritionist, and the author of the New York Times bestselling books It Starts With Food and The Whole30: The 30-Day Guide to Total Health and Food Freedom; Food Freedom Forever; and The Whole30 Cookbook (coming December 6, 2016). She has been featured in the Wall Street Journal, New York Times, Details, Outside, SELF, and Shape as the co-founder of the Whole30 program. Melissa lives in Salt Lake City, UT.
Photo credit: Marie Carmel Photography
Save
Liked this article? Get even more Whole30 goodness!
Subscribe to our Whole30 email list, and we'll send you 15 recipes from our Whole30 cookbooks for free.