Tori is a flight attendant and a Whole30'er who has embraced her Food Freedom, supporting and maintaining her healthy habits even when she's traveling regularly for her job. Her secret to success: prep, planning, and determination. If you're trying to figure out how to make Whole30 eating work while traveling, take […]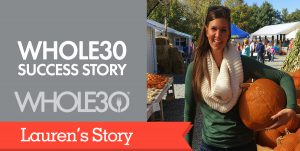 Here at Whole30 HQ, we prefer to celebrate non-scale victories over weight loss when we share Whole30 success stories. When Lauren sent her fantastic list of her four non-scale victories to us, coupled with her emotional and brave journey to food freedom, we knew we had to share it with our community. Be sure to click through and read which four non-scale victories resonated with her most – her story is truly inspiring.
Annie of the Epicure Annie Instagram account has been an active member of the Whole30 community since 2015. After experiencing significant weight loss, Annie bravely worked on developing a mindful, gracious approach toward eating. This mentality, plus her commitment to the healthy habits that she learned through her Whole30 experience, is the foundation of her food freedom.
Christie's story isn't about a specific medical condition resolved or weight loss accomplished; it's about finally feeling like you're in control of the food you're eating for the first time in a long time, and the kind of self-confidence and empowerment that brings. When we read Christie's story, and immediately knew nearly everyone in our community could relate to some degree.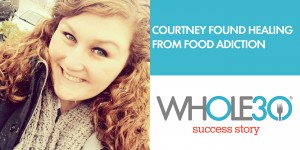 "Through the Whole30, I finally found a happy medium where I can see a healthy, happy life in my future. It is high time that I practice what I preach on a daily basis and accept that I, just like my patients, am stronger than my excuses. I have a newfound faith in my ability to overcome obstacles and achieve personal goals." Courtney is a Certified Alcohol and Drug Counselor who bravely faced her own food addiction through her Whole30 journey, which she still continues today.