Welcome to Dear Melissa, where I answer your questions about transitioning into or completing a Whole30, successfully sticking to your new Food Freedom habits, and figuring out how to make this lifestyle work in the real world. Today, we're helping a woman having a hard time navigating mealtime around her Whole30 and her family's non-participation.
---
Dear Melissa,
Any tips for completing the Whole30 while shopping and preparing meals for spouse and two young kids who will still be eating dairy, grains, beans, honey, etc.? I've tried before and failed in part because I couldn't get everyone to eat what I was eating, and had difficulty with planning and finding time to cook for my family while also making separate meals for myself. Thanks so much for any advice! –Ashley P., Portland OR 
Dear Ashley,
You may be surprised how many January Whole30'ers will be doing the program alone in their household; you're certainly not the only one. It sounds like you're the kitchen commander in your family (responsible for meal planning, grocery shopping, and preparing meals), so you've already got some leverage, but you also need to tread a careful line so your family doesn't head into January believing the Whole30 is going to ruin their lives. It's a delicate balance, but we can get you there.
The key, of course, is planning and preparation.
The Dinner Plan
Before your Whole30 begins, sit down with your spouse and have a discussion about what the next 30 days are going to look like. (You don't mention your kids' ages, and "young" could mean 2 years old or 8 years old, but if your kids are old enough, you're going to want them in on the discussion too.) Schedule a family meeting to talk about dinnertime, and what you are and are not willing to do to accommodate everyone's wishes.
This is also a good time to let them know that while you are doing the Whole30, their treats/desserts/candy/beers are not at risk here. Look directly at your spouse when you say this. Declare your home a judgment-free zone in January: you won't give your spouse a hard time for his/her food choices if your spouse doesn't try to make you feel bad about yours (or worse, peer pressure you into caving).
[Tweet "Create a #Whole30 judgment-free zone at home. Their food choices aren't your concern right now."]
Aside: Your family also needs to understand why you're doing the Whole30 in the first place, or you'll never have their support. If you think they are at all unclear about why this is important to you, share that with them. Speak from the heart. Keep it personal. Explain why it's really important that you take on the Whole30 in January, and how you think it will help you be a better wife and mother.
You have a few options when it comes to dinnertime:
Prepare one Whole30 compatible meal, and that's that. They eat what you eat, and if they don't like it, they can cook their own dinner. Look directly at your 2-year-old when you say this.
Prepare "overlapping" meals—a meal in which your family will eat the protein and vegetables, but may add their own side of pasta, rice, beans, or some form of bread. Then, decide who prepares their off-plan ingredients—you, or them.
Prepare two totally different meals every night: one for you and a second meal of your family's choosing. Heck, go all the way and prepare an individual meal for each family member, like you're a 4-star restaurant or hotel room service. This sounds like a great idea.
Obviously, the first option is the easiest for you, but it likely to cause a mutiny in the household, and you realistically cannot trust your toddler to properly soak and rinse her own black beans. If this is your plan, you absolutely need to get your spouse on board—if he/she agrees to eat your Whole30 dinners for the next 30 days, your kids have no choice but to go along. If your spouse is less than enthusiastic, however, and you aren't ready to go to war over this, your next best bet is option two.
This one is actually pretty doable. There are lots of Whole30 compatible meals that would lend themselves well to overlapping with your family's preferences. Here are a few that immediately come to mind:
Deconstructed taco dinner: Seasoned ground beef, fajita vegetables, salsa, guacamole. Yours is served on a bed of crisp lettuce, your family also prepares tacos and beans and tops theirs with cheese and sour cream.
Spaghetti and meatballs in a marinara sauce. You eat yours on a bed of steamed zoodles while they eat traditional pasta.
A sausage and vegetable frittata. You eat yours with a side garden salad, they make toast.
Burgers, kale chips, and sweet potato "fries." You go bun-less, they eat the buns.
Slow-cooker beef stew with potatoes, carrots, and onions. Your family adds  dinner rolls on the side.
See where I'm going here? These are all meals that you can all eat, with minimal additional work for you. (Or none at all, if they are to fend for themselves for any off-plan sides.) You may also find that some meals don't need any alterations, because your family won't even notice they're Whole30 in the first place.
This plan is also winning because you can involve them in the meal planning process, something kids love. Scan through the Whole30 Recipes Instagram feed, pull out your favorite Whole30-friendly cookbook, or browse your favorite Whole30-friendly website (we like The Clothes Make the Girl or Stupid Easy Paleo), choose a week's worth of dinners that everyone will enjoy, and figure out what (if anything) you'll need to add to satisfy your spouse and kids.
Finally, I'm just going to rule the last option out for you. You're welcome. Making two or more dinners every day for 30 days is a ticket to crazytown, and I really can't see how that's a viable option for a busy wife and mother. Of course, if they want to order out for pizza one night, that's another story. Just make your spouse pay.
Family Traditions and Special Occasions
You'll also want to address any family traditions that your kids may see as "in jeopardy"—things like "pizza Friday" or "pancake breakfast Sunday." Your kids (and spouse) may be afraid this new eating plan will make you no fun or take you away from them in some fashion. It's in your best interest to prove that it won't, especially if you're hoping to effect some changes in the entire household's diet when your Whole30 is over.
Assure them you'll still participate in pizza Friday, only your pizza will look like a slice of frittata. Decide whether you'll still cook them pancakes on Sunday morning (or maybe turn that job over to your spouse), but make sure you still sit down together as a family to eat breakfast. Bake yourself some kale chips for movie night and crunch away happily next to their popcorn. Remember, these moments aren't about the food, they're about the company. Demonstrate to your kids that you don't need junk food or treats to have a great time.
Aside: This means you can't complain in front of them. Period. You can't say how much you miss your wine, or your popcorn, or pancakes. Complain on our Facebook page, whine to your best friend, or drop a line on my Instagram feed and tell me this sucks, but don't ever make it seem like the Whole30 is a punishment in front of your kids, or you risk losing them for good when it comes to healthy eating initiatives. Got that?
[Tweet "Want support for your #Whole30 at home? Don't act like it's a punishment by complaining. #toughlove"]
Finally, on that note, will you still bake cookies for their class party, or treat them to your homemade banana bread when it rains? You'll have to figure out whether you're up to the temptation of that task—and come up with a viable alternative if you think not. Again, involve them in the decision, and offer them a non-food solution if possible. "Mom's not making banana bread right now, but what else could we do on a rainy Sunday? Want to do some crafts/build a fort/go to the trampoline gym/splash in puddles?" You could also show them some healthier alternatives to the treats you used to make for events like this. Try some fruit-based desserts, homemade gelatin snacks, Nom Nom Paleo's lava flow ice pops, or Everyday Paleo's homemade fruit-and-nut bars.
Stock Some Emergency Food
Finally, make sure that you always have emergency food on hand, for those nights when the kids are complaining, the spouse is hangry, or you're too tired to think about what kind of meal would make everyone happy. Pre-Made Paleo is a great option—each family member chooses their own dish, and you've got a gourmet Whole30 dinner in ten minutes!
You should also make a list of a few Whole30-friendly meals everyone likes, using simple ingredients. (Breakfast for dinner is always a winner at my house—eggs, chicken sausage, potato-vegetable hash, plus their own side of toast or pancakes). That way, you've got a go-to if you find yourself short on time or patience. And if there are any take-out places that could cater to your Whole30 needs, winner! Make a list of what you can eat (salad, double grilled chicken, extra vegetables, no dressing) and send your spouse out for a no cook, no clean meal that makes everyone happy.
Better yet, send your spouse out with the kids, sit down with your favorite book, and eat hot dogs, carrot sticks, and almond butter for dinner. That's a perfectly acceptable meal for those nights when you just can't even.
With some planning and preparation, and some newly gained support from your spouse and kids, you'll be able to fly through this Whole30 on  your own without spending hours chained to your stove and dishwasher. For even more helpful ideas and support, be sure to visit our free Whole30 Forum, where I'm sure you'll connect with lots of men and women going through the exact same struggles in their Whole30-divided household.
Best in health,
Melissa
---
Got a question for Melissa? Submit it using this handy form.
Remember, we aren't answering questions about the Whole30 rules via this column (use the forum!), nor are we able to offer you specific advice about your medical issue, health condition, or body composition.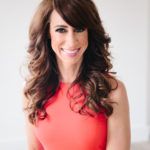 Melissa Urban is a Certified Sports Nutritionist and the author of the New York Times bestselling books It Starts With Food and The Whole30: The 30-Day Guide to Total Health and Food Freedom; and the upcoming Food Freedom Forever. She has been featured in the Wall Street Journal, Details, Outside, SELF, and Shape as the co-founder of the Whole30 program. Melissa lives in Salt Lake City, UT.
Photo credit: Marie Carmel Photography