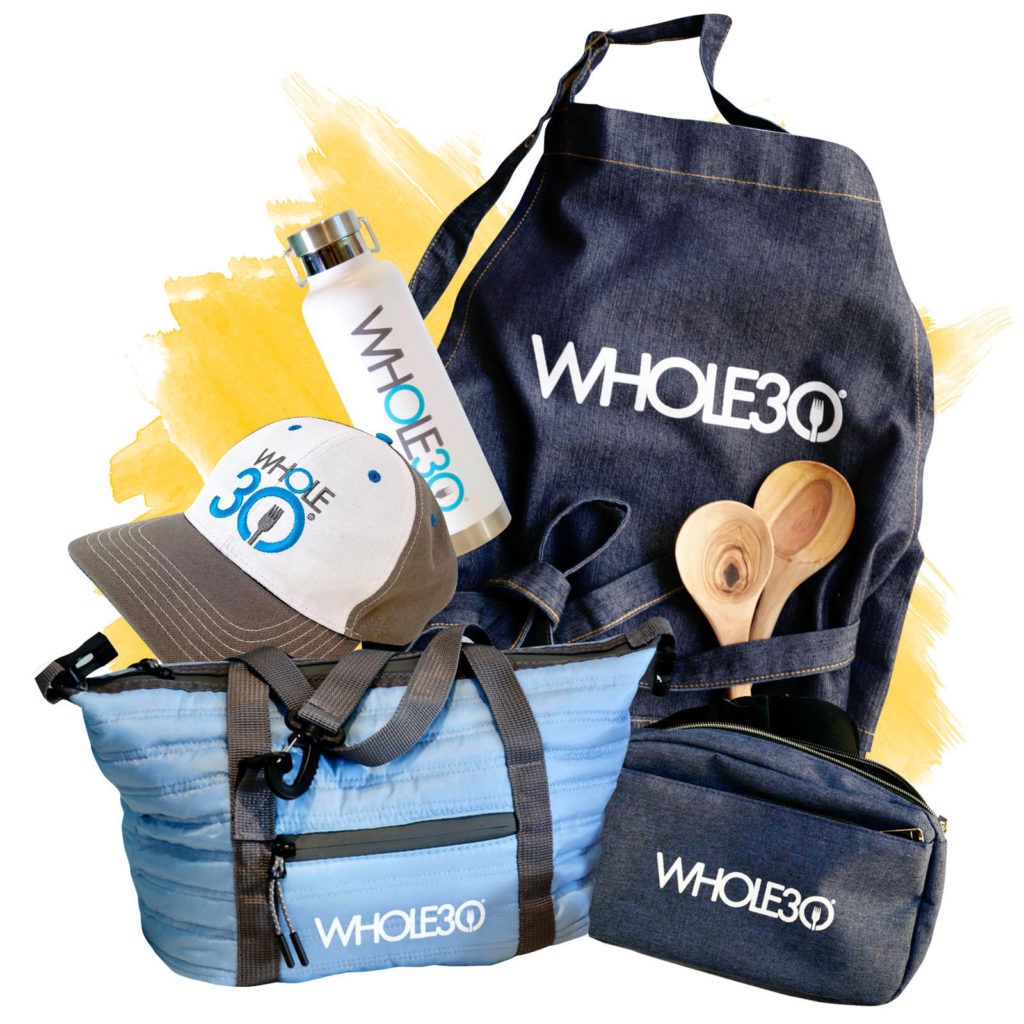 September 2022: The Official Whole30 Collection
Whether you're a Whole30 alumni staying connected to your new, healthy habits or a new Whole30'er firming up your commitment for the next 30 days, our new apron, insulated tote bag, water bottle, sling bag and dad hat will remind you every single day that you ARE Whole30.
Click here to browse our entire Whole30 Collection
To celebrate, we're giving away one of each item to one lucky Whole30 email subscriber. The winner will receive:
Want to win? Simply fill out the form below. We'll close the giveaway on Wednesday, September 7th at 10am CT, choose a winner at random, and contact them via email.
Enter to Win the Whole30 Collection!