We've saved the best part of the Whole30 for last: Food Freedom.
The ultimate goal of the Whole30 is to empower you to develop a relationship with food that nourishes not just your body, but also your life. During the elimination phase we asked you to remove potentially problematic foods in order to reset your health and habits around eating. In the reintroduction phase, you systematically brought those food groups back into your diet in order to figure out how they impact you and your unique body.
Now, you have the opportunity to turn your Whole30 experience into lasting Food Freedom. We don't want you to follow a Whole30 365 days a year. The purpose of the Whole30 is to get you to Food Freedom.
What is Food Freedom anyways?
Food Freedom is feeling in control of the food that you eat, instead of food controlling you.
What does Food Freedom look like?
Well, experiences of Food Freedom are as diverse as our community. After elimination and reintroduction, you know how your body responds to different foods. You make conscious, deliberate decisions around food, and sometimes you say yes, and sometimes you say no, and both are totally okay because you chose it. It doesn't mean you're a "perfect" eater, it means that you're an empowered eater. You indulge when it's worth it, pass when it isn't, and never feel guilt or shame for doing either.
Every Food Freedom journey is different, with different joys and challenges, diverse diets, and a unique sense of empowerment for every individual.
With this new series, we want to celebrate Food Freedom by sharing snapshots of what Food Freedom looks and feels like members of our Whole30 HQ team and Certified Whole30 Coach community. We'll be sharing more snapshots throughout the year so you can see what this looks like for other people as you navigate your own Food Freedom journey.
Here's a little background about our contributors: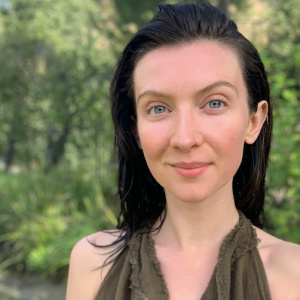 Nuala Schoen
Danielle Nuala Schoen (Nuala), Whole30 People & Culture Coordinator, lives amongst a community in the mountains of western North Carolina. She is a massage therapist (LMBT) and RYT-200 yoga instructor with a background in social work. Nuala is passionate about redefining health and wellness in order to center the self-determination and self-actualization of each unique individual, and thereby, the actualization of the collective. When she's not supporting Dr. Kholi in building a more diverse, equitable, and inclusive Whole30 community, Nuala enjoys ecstatic dance, contact improvisation, creek dips, travel, and sharing Whole30 meals with her loved ones.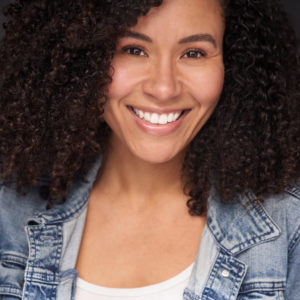 Brittany Hammond
Brittany is a Certified Personal Trainer and Group Fitness Instructor. She believes that health should be all encompassing, with food and fitness working together in harmony. While coaching, she realized many of her clients had no problem doing the workouts, but would admit to struggling with their nutrition. Having done The Whole30 herself, and absolutely loving it, she knew she had an opportunity and responsibility to help her clients discover the same food freedom she had found. So she decided to pursue a Whole30 Coach Certification. She is also a contributor for Livestrong.com, providing workouts for the Livestrong Community.
---
When did your Food Freedom Journey start and what main pain points led you to work toward finding it?
Nuala
My Food Freedom journey started a few years ago, in the midst of my journey with chronic Lyme disease. I experimented with so many different diets and food programs to try and manage my symptoms. The Whole30 was the only program that really  brought me a greater sense of ease in my body and spirit. After a few rounds, I started slowly reintroducing foods that I love–ones that bring me joy and deep nourishment beyond just the physical. And otherwise, I've continued to eat primarily Whole30 compatible foods.
Brittany
My Food Freedom journey really started about a year ago, after I read Food Freedom Forever. I had done a few Whole30 resets before then, and I still didn't quite get the full concept of how I could incorporate it into my life. I missed some of my favorite foods during my Whole30 resets, and I wanted to understand how to enjoy them after my Whole30. Learning to asking myself if a food was going to be worth the possible negative effects was a game changer for me. I learned that I could still eat some of my favorite non-compatible foods and still feel energized.
---
What's been the hardest part of the process for you? Where are you still growing in your Food Freedom?
Nuala
The hardest part of the Food Freedom process for me is letting go of fear around food, the particular flavor of fear that says, "if you eat this, you'll have a relapse of Lyme symptoms." It's the same shaming voice that says that any health challenges I have are my fault. I am evolving in my relationship to this voice and learning to radically love my body (I've learned so much from Sonya Renee Taylor about this) and embrace the painful, potent gifts of chronic dis-ease. I am learning that Food Freedom is about honoring my body and making choices to create balance, not perfection.
Brittany
The hardest part of the process was figuring out what was "worth it" to me to add back in. Everything seemed like the negative effects were worth it, at first. I am still growing in my Food Freedom when it comes to sugar. My Sugar Dragon is easily awakened, so being mindful of that is a constant growing process for me. I realized that a fruit-based dessert with agave or honey is a good choice for me, and that most of the time chocolate is a "food with no breaks" for me. Once I have a little, I want all of it. This is where I really have to ask myself if the food is worth it.
---
What's been the greatest joy of the Food Freedom process?
Nuala
Reintegrating foods that I love has been such a joy for me! Supporting local farmers, growing and foraging my food, and enjoying local culinary treasures (pastries, tacos, cacao ghee!) bring me so much delight. I would say that 80-90% of my meals are Whole30 compatible, and the other 10-20% are Food Freedom foods that I find to be deeply nourishing. I also find a lot of Food Freedom joy in baking; I make an amazing paleo carrot cake.
Brittany
The greatest joy in Food Freedom has been losing the guilt around eating certain foods. I don't feel bad anymore because I have decided they are worth it. I don't feel like I'm thinking about food ALL. THE. TIME; I'm just living.
---
What does a typical day of eating look like for you?
Nuala
8am: Before breakfast I have warm water with lemon and elderberry syrup. Sometimes a pre-breakfast banana if I wake up hungry.
8 or 9am: For breakfast I like greens, lightly sauteed in avocado oil and apple cider vinegar, with Bilinski's chicken sausage and roasted white or sweet potatoes. Usually I have a mug of bone broth on the side. Sometimes a cup of Rasa or cacao drink.
11am: Morning snack: Greens powder in water. A cup of blueberries.
1pm: For lunch I eat greens from breakfast with avocado, a slice of fresh bread with a few slices of roasted chicken or turkey, mustard, and sauerkraut.
3pm: My afternoon snack is dark chocolate and Tulsi tea. Sometimes a mango, too.
7pm: Dinner: Abeer Najjar's sheet pan 7-spice chicken and potatoes from Cooking Whole30 is my new favorite dinner. Often I'll make it with (you guessed it!) sautéed greens on the side. For dinner, I like to introduce some extra color to my meal by sautéing my greens with celery, red cabbage, and carrot.
8pm: More tea and dark chocolate or berries; not always, but often, and joyfully. Occasionally I'll enjoy a bowl of ice cream or a cookie.
Brittany
6:00 am coffee with Oat Nutpods
7:00 am Breakfast scramble with eggs, sausage, and veggies. 
11:00 am Smoothie with fruit, protein powder, spinach, and nut butter
1:00 pm Protein, fat, veggie lunch
3:00 pm Grain free chips and salsa/ guacamole
5:00 pm Protein, fat, veggie dinner, sometimes with added rice.
6:00 pm Whole fruit frozen bar
---
What's your favorite Food Freedom meal?

Nuala
Oven-baked local trout on a bed of sauteed greens from either my garden or the neighborhood farmstand. Fresh baguette with olive oil and chevre from my neighbor's farm (when I can get it!). A mug of homemade bone broth on the side, generously salted. One of my 2021 goals is to learn how to make my own baguette and sourdough breads, then work up the courage to attempt pastries.
Brittany
A gluten free crust pizza. I love the taste of pizza, but it also reminds me of celebrating achievements in my life from when I was younger. It's nostalgic; the class pizza party, getting good grades, and wins after sporting events. All happy times with warm memories. My current favorite pizza place is Midici. 
---
What does Food Freedom mean to you?
Nuala
To me, Food Freedom is the privilege to radically love and deeply nourish my body through food. Food Freedom is empowerment.
Brittany
Food freedom means that I can enjoy foods without feeling any guilt. I know that what I am choosing to put in my body makes me feel good, and I trust myself to turn down foods that make me feel sick or sluggish. I don't think about food all of the time. I just eat.