LAUNCHING SOON: HEALTHY MAMA, HAPPY BABY
We've compiled current research, best practices from doctors and midwives, feedback from our clients, and our own pregnancy experiences to bring you a comprehensive video series designed to help you:
Maintain a healthy relationship with food and your changing body
Keep you healthy and comfortable during all stages of pregnancy
Promote your baby's optimal growth and development
Encourage an uncomplicated pregnancy
Ease your transition into motherhood
All in one accessible, entertaining, non-judgmental package.
BRIEF, ENGAGING VIDEOS ON TOPICS THAT MATTER TO YOU
HMHB features more than 20 videos on topics like:

Nutrient-dense pregnancy foods, and what you really need to avoid
The Whole30 during pregnancy, and how to find balance outside of the program.
Weight gain – how to keep it healthy without stressing
Preventing common pregnancy complications
Exercise: the good, the bad, and what if you're just too tired?
Preventing and managing pregnancy-related pain
Sleep strategies that actually work
Natural birth options at home and in the hospital
Newborn procedures: the pros, the cons, and your options as informed parents
Placenta encapsulation: is this really a thing?
Our short videos are on-demand, so you watch them when you need them, in the order that works best for you. Because they're broken up by topic, you won't have to fast-forward through first trimester material when it's time to start creating your birth plan. And every video is accompanied by a Resource and Action Guide, including helpful worksheets, books and websites of interest, products we love, and more.
TWO CONVENIENT PACKAGE OPTIONS
Our standard and VIP options allow you to choose the package that works best for you.
Both options allow you full access to all videos, free bonus PDF downloads, discounts on supplements through Rock Your Hormones, and priority access to one-on-one consulting with Stephanie Greunke, R.D. Our VIP option allows you unlimited access to videos (they never expire!), an invitation to a closed Facebook group run by Stephanie, plus free access to all monthly HMHB webinars on topics like "Your Birth Plan Contingencies," "Pregnancy and Body Image," and "What's In Your Birth Bag?"
Choose our VIP package if you:
Are preparing for pregnancy
Plan on having multiple children
Want more support and advice throughout your pregnancy

WHY WE CREATED HEALTHY MAMA, HAPPY BABY
A video series created by moms, for moms.
      "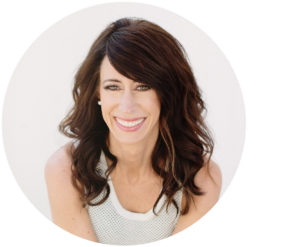 When I got pregnant, I had a hard time finding recommendations for diet, lifestyle, and childbirth that fit my idea of healthy. I wanted to create a resource where you could find reliable information to help you gracefully navigate the physical, emotional, and psychological aspects of pregnancy from people you trust, all in once place. My goal is to create strong, healthy mamas who are confident in the choices they're making for them and their baby, so they can enjoy this very special time."
Melissa Hartwig is a Certified Sports Nutritionist who specializes in helping people change their relationship with food and create life-long, healthy habits. She is the co-creator of the Whole30 program, and a New York Times bestselling author of It Starts With Food and The Whole30.
Melissa Hartwig, CISSN
New York Times bestselling author, co-creator of the Whole30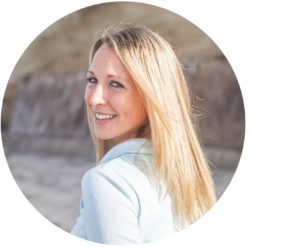 "I know how hard it is to make decisions about what is best for you and your baby when you are pregnant. I wanted to create a program that not only educates and empowers you during your pregnancy, but builds a sense of community. Healthy Mama, Happy Baby was created based on the resources and support I would have loved to have during my pregnancy. I'm so excited to be able to share this information with you, so you can feel your very best!"
Stephanie Greunke is a registered dietitian with a master's degree in nutrition who specializes in women's health. She is a certified personal trainer and prenatal and postnatal corrective exercise specialist. Stephanie guides and supports women locally and globally through her web-based private practice, RockYourHormones.com.
FREQUENTLY ASKED QUESTIONS
The information included in the Healthy Mama, Happy Baby videos, handouts, and resources is for educational purposes only. It is not intended nor implied to be a substitute for professional medical advice. The subscriber should always consult her healthcare provider to determine the appropriateness of the information for their own situation or if they have any questions regarding conception, pregnancy, or their prenatal treatment plan.
What's the difference between the VIP and Standard packages?
The VIP package allows you unlimited access to our videos and bonus materials, so it's perfect if you want to prepare for your pregnancy before it happens, or if you plan to have more than one child (access to the videos through the Standard package expires one year from the date of purchase).
As a VIP, you have free access to our special topic webinars, while Standard subscribers pay a small fee per webinar. You'll also have exclusive access to a closed Facebook group, moderated by Stephanie Greunke, R.D., where mamas-to-be can share advice, connect with others, and ask questions from the expert herself.
What if I'm already in my third trimester? It is too late?
It's never too late or too early to learn how to take care of yourself, so that you can take care of your baby. We understand that women will be coming to this program at different stages. You will still benefit from the information, action steps, and resources to help you through the final stages of your pregnancy. In fact, some of the information is specifically tailored to the third trimester including your baby's position, newborn procedures, and discussions you need to have with your partner.
Do I have to be pregnant to purchase?
Not at all! HMHB can help you create a dietary and lifestyle strategy before you conceive, to help you prepare for 40 weeks of pregnancy. Through the VIP package, you'll have access to the material forever, is it's available to you now and after you conceive. If you purchase the Standard package, we recommend purchasing close to when you hope to conceive or plan to be fertilized, so you'll have access to the videos through most of your pregnancy.
How are the videos delivered?
When you purchase a package, you'll receive a link to a special page along with your own unique log-in and password. The videos and all bonus materials are there, ready for you to watch any time. (So you won't have to download them to your computer.) If you have the Standard package, you'll have access to all materials for a year. If you have the VIP package, your access never expires—you'll be able to watch them during this pregnancy, and all future pregnancies you may have.
Do I have to watch all the videos at once, or in order?
We designed the HMHB course with your unique needs and schedule in mind. Each topic is presented separately, in short, easy to watch videos. This allows you to view the videos related to diet and morning sickness in your first trimester, and save the videos on birth processes or alignment until you're further along in your pregnancy. Or you can skip around based on what you're currently experiencing, preparing for, or interested in.
Can you do the Whole30 while pregnant?
From Stephanie Greunke, R.D., "While you should always consult your doctor, midwife, or healthcare professional before starting any new diet, supplement regimen, or lifestyle changes especially while pregnant, I believe eating a whole-foods, nutrient-dense diet that keeps your hormones balanced, cravings in check, your digestion working optimally, and your immune system healthy is the best thing a pregnant mama can do for herself and her growing baby.
However, nobody expects (or wants) you to Whole30 for the entire 40 weeks—and you may never get to a point during your pregnancy where a strict Whole30 program is right for you. We provide guidance for doing the Whole30 while pregnant, but our general recommendations revolve around eating Whole30-style foods (meat, seafood, eggs, vegetables, fruit, and natural fats) while accommodating cravings and food aversions, non-Whole30 foods that you know work for you, and conscious, deliberate decisions to eat treats, baked goods, or dessert when you decide it's worth it."
What are Stephanie's credentials?
Stephanie Greunke received her undergraduate degree in nutritional science from the University of Wisconsin-Green Bay, a master's degree in Food Science, Nutrition, and Health Promotion from Mississippi State University, and a personal training certification from the National Academy of Sports Medicine. She is a Fit for Birth Pre & Post Natal Corrective Exercise Specialist.
Since 2009, Stephanie has been a registered dietitian specializing in women's health. She has a web-based private practice, RockYourHormones.com, where she works with moms across the globe. She is an active member of her local birth network and frequently collaborates with midwives, childbirth educators, doulas, and lactation consultants.
Stephanie has been a loyal Whole30 advocate since the day the program was created. She also believes in the principles of functional medicine and has worked with many naturopathic and functional medicine doctors to expand her knowledge base. Stephanie uses the principles of the Whole30 program along with her functional medicine training to promote optimal health in the
moms she works with.
Stephanie is also a mom and really "gets it." She had a natural birth at home, but supports moms no matter which route they chose to go. Her mission is to help as many moms as possible have a positive and empowered experience during their pregnancy and beyond.
I have some more questions about the HMHB video series.
If you'd like more information about the HMHB program, or need help with your purchase, please email mamas@whole30.com.