Today's post is a guest editorial from AJM, a Whole9 reader in New Jersey. She originally shared her story via email to Melissa, but graciously agreed to share her story with our readers. We think that many of us who come to this site to change their lives can relate, and we thank AJM for her generosity and honesty.
In AJM's Own Words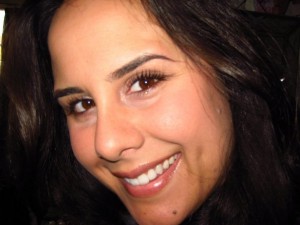 The other day I started to try to write a sort of testimonial about Whole9 and the Whole30®. It turned into a sort of overly-analyzed, overly-nuanced account of, oh, everything. Focusing on one aspect of your life, especially with the emphasis on health and optimizing our own selves, brings more than just hormonal dysfunction to the surface.
I had a fairly healthy diet before jumping into the Whole30, but I knew my weak spots were indulging in creamy, sugary, bread-y treats when I was stressed.  Or bored.  Or tired.  Or bored.  I would know before the first bite that I'd feel awful by the third, let alone the thirtieth. During the Whole30 I started to see this behavior as maybe, almost doing something that was, on purpose, more uncomfortable than whatever emotion I was currently feeling.
The first weeks of the Whole30 were typically typical. It felt tough at times, then I figured out I wasn't technically hungry and truly began to understand some of my food habits and compulsions. I had such a clear head during the Whole30—I felt calmer and more in control about everything.
I've been seeing a pretty terrific guy for a while. However, he takes terrible care of himself.  Super stressed, not enough sleep, devoted to clients but no downtime for himself, poor nutrition habits, and a pre-diagnosis of hypertension, all of which leads him to…  being super stressed, not getting enough sleep, etc.  And this has been going on for all the time we'd been together, and long before then, and it upsets him.  He's not happy with his life.
But I think the strongest piece of the Whole9, and any swooping lifestyle reconfiguration, is an intense personal desire to commit to trying.
It's one thing to acknowledge how uncomfortable you are in these areas.  But it is another sorta scary thing to commit to eliminating the discomfort.  Sometimes, maybe, the discomfort—the stress, the guilt, the neglect of self—is the biggest crutch of all. Do I think a Whole9 lifestyle would make a world of difference in my fella's world?  Yes, totally.  Do I also think he would implode if he took away his crutches of bourbon and burgers and running on fumes?  Yeah, I do.
So this is not a testimonial about how I changed someone else's life with Whole9 or the Whole30. But I am changing my own.
Because I learned this:  When you take such care with what you feed your body, you can't help but take equal care with what you feed your heart, soul, and mind.
After that first week or so of the Whole30, taking care of myself became routine. I knew what to feed my body because I knew what would feel best. So I just did that. And, with all my 'extra' time that used to be filled with (over)thinking the nutritional vs. emotional (guilt) content of what I was going to eat, I found it so much easier to participate in life.  It wasn't about saying 'no' to things, as in, 'Sure I'll meet you for a drink because I'm not drinking and therefore not scared about making poor choices.'  For me, the Whole30 introduced me to saying 'yes' because I was in control of the decision.  I went out more because I wanted to genuinely spend time with people; the environment no longer mattered.
I wasn't just choosing things that nourished my digestive tract and hormones, but nourished my whole life.

So, as much and as deeply as I cared about my relationship and my guy, he wasn't caring for himself.  And because of how much and how deeply I cared, his stress and his hurts were affecting me.  If he can't take care of himself, how can he take care of me?  And if he doesn't want to care for himself, how can I make him?
Eh.  Maybe this isn't a very good testimonial.
I'm sad and I'm hurt and I miss him, of course.  For sure, the Whole30 itself wasn't the reason for the break up. (Which is good, as I can't really see that working as a marketing pitch for you guys.) I didn't wave the book in his face, demand he renounce all legumes, and tell him if he wants me to stick around I need to start tracking his cortisol levels. It wasn't an revelation, it was a resignation. Resigning myself to how our lives just didn't connect with regard to my wanting—whether it's through Whole9 or not—the very best way to support, enhance, and nourish our lives.
There is so much we can't influence or expect. Why wouldn't we want to feel and do our best in the ways that we can?
For me, the purpose, the mission of Whole9 is to encourage others to make whole, strong, enhancing choices about the most basic life function:  food, our fuel.  Our hearts, minds, thoughts, and feelings follow along with those choices.  Conversely, though, the stronger, clearer, and cleaner my emotions and beliefs are, the more I want to keep making the best choices I can for the rest of my life.
What we feed ourselves, from lettuce to love, keeps feeding us, so we always have to choose the very, very best.
With kind regards,
AJM
Share Your Story
Have you made significant changes in your life as the result of your healthy eating commitment? Have you made changes to personal relationships because of a newfound desire to nourish not only your body, but your entire life? Share your story with us in comments.
Melissa Urban
Co-Founder / CEO
Melissa Urban is a 7x New York Times bestselling author (including the # bestselling The Whole30) who specializes in helping people establish healthy boundaries and successfully navigate habit change. She has been featured by the New York Times, People, the Wall Street Journal, Forbes, The Today Show, and Good Morning America, and is a prominent keynote speaker on boundaries, building community, health trends, and entrepreneurship. She lives in Salt Lake City, UT with her husband, son, and a poodle named Henry.