Kickstart Your Whole30 Reintroduction with Melissa Urban, presented by Chipotle
You're in!
We'll see you on Wednesday January 26th for our LIVE event presented by Chipotle.
You're cruising through your Whole30, enjoying new recipes, experiencing #NSVs, and feeling that Tiger Blood. Crushing it! Then it hits you: Day 30 is coming, and you don't know what happens next.
Don't panic. Whole30 CEO Melissa Urban has your back. In this free webinar she'll walk you through Whole30 Reintroduction (using real-life examples of her favorite Chipotle picks) and explain how Reintroduction builds the foundation of your Food Freedom.
Presented by our partners at Chipotle
Our partnership with Chipotle began with the Whole30 Salad Bowl in 2019. Since that original announcement, Chipotle has given us compatible chicken and fajita veggies, released the limited-time Carne Asada and Cauliflower Rice, and introduced Supergreens. They know you want more variety, and they deliver big time, year after year. Chipotle wants to keep supporting Whole30'ers with real food options that are better for you – throughout your Whole30 and into Food Freedom. Visit whole30.com/chipotle to learn more about the Whole30 Approved options at Chipotle.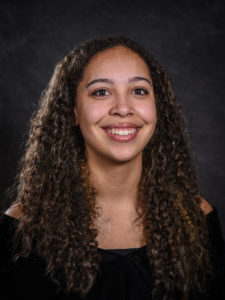 Lindsay Rhodes
Digital Marketing Coordinator
Lindsay Rhodes, our Digital Marketing Coordinator, currently resides in Ann Arbor, MI. She attended Butler University where she received her B.S. in Marketing and a minor in Strategic Communication. Previously, Lindsay has worked for management consulting firms as a marketing consultant and as a campus recruiter. A huge sports lover, Lindsay loves playing basketball, volleyball, and beach volleyball in her free time. When she's not diving for a ball, she enjoys reading, traveling , and spending time with friends.