Hey There, Plant-Based Whole30'er!
You've decided to change your life with the Plant-Based Whole30. Share that commitment with your family and friends on social media with these Plant-Based Whole30 graphics.
To download the graphics:
Click on the image you want to use. The full-size image will load.
Right click on the full-size image and choose "Save Image As," or save the image to your smartphone's camera roll
Make it an Instagram post, a Tweet, your new blog header, your desktop background, your email signature, your phone lock screen, your TikTok profile photo, AND text it at least once to everyone in your contacts list. (Or, you know, use it however you see fit.)
Facebook Cover
This graphic was created specifically sized for a Facebook Cover.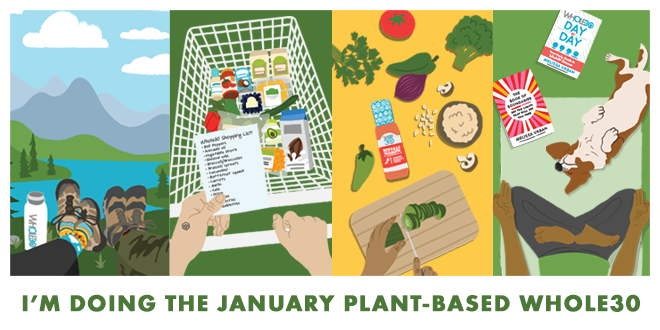 Twitter Cover
This graphic was specifically sized for a Twitter Cover.