If you've done our Whole30® program, then you've probably been there… about to get your groove on at the bar with friends, make small talk with Uncle Chuck at your cousin's wedding, or grill and chill at your buddy's backyard BBQ when suddenly, you feel the odd man (or woman) out. Usually you'd have a drink in your hand and a buzz in your head, but you're eating clean, and drinking clean, too. So what's a social butterfly to do? Earlier this year, we encouraged you to quench your thirst Whole9 style, but today we want to help you kick it up a notch.
Watch out, 'cause it's gonna get fancypants up in here.
Now we know that this post might have some of you scratching your head and asking, "But what about The Pancake Rule?!" Well, let's clear that up first thing. While these mocktails LOOK like the real thing, they aren't going to taste like the real thing (though they are delish). Plus, you aren't going to get the same "experience factor" as you would with a beer, glass of wine or margarita.
Where paleo-fying things like desserts and junk food is merely you trying to recreate the magic of a cookie (a sweet, soft, or crunchy food-with-no-brakes), these pumped-up drinks will give you the social reward of a cocktail, but none of the buzz, the sweetness, or the hangover. Plus, there's no motivation to overconsume these fancypants drinks, unlike what tends to happen when you get a margarita (or four) in you.
Simply put, drinking one of these mocktails would be akin to creating a meatloaf "birthday cake" – still lots of fun, but no one's gonna mistake it for the real deal. Although you can feel free to keep your mocktail status to yourself, and rip it up on the dance floor with the best of 'em. No one needs to know that's how you behave stone-cold sober.
What To Order At The Bar
We know it can sometimes be difficult to navigate the questions and negative comments that go along with skipping out on the alcohol, and we've addressed coping strategies here and here. But taking care of your health doesn't mean you have to stop haunting all of your old haunts and hiding from your party friends. If you still want to hang (without the hangover), why not consider ordering up some tasty mocktails next time you hit up the bar? More festive than plain old water, prettier than most vodka tonics, and 100% regret-free.
Take any of the following ingredients and ask the bartender to mix them up as you please:
Sparkling or soda water – but not tonic water, since it's full of sugar
Citrus – limes, lemons, or oranges – squeeze these into your drink for fresh flavor
Fresh fruit – berries or melon make a tasty addition, fresh or frozen
Juices – lemon, lime, cranberry, orange, or olive juice – make sure these are pure juices without sneaky ingredients and add just a bit for taste
Garnishes – olives, mint, or other herbs – don't forget to top off your drink with something tasty
Fancypants Drinks At Home
You have even more mixology freedom when you're creating drinks in your own home. Check out the following recipes and then let your imagination go wild. Love the combo of ginger and orange? Create your own signature concoction. Prefer rosemary over basil in your Cucumber Fresh? Substitute to your heart's content. Like your sips smooth instead of chunky? Let your drink sit for a bit, then strain out the fruit and herbs and just use the freshly flavored juices in your mocktail.
You can click on each recipe below to view it larger. And feel free to Pin away!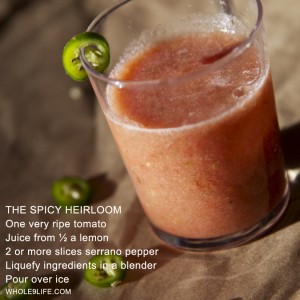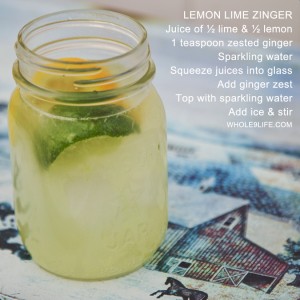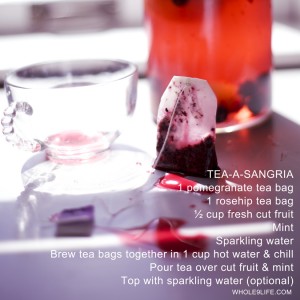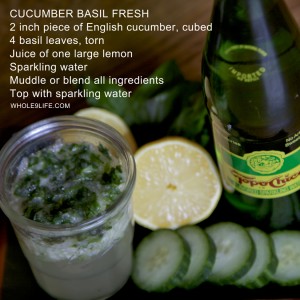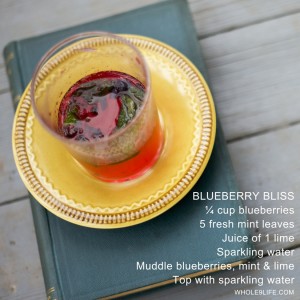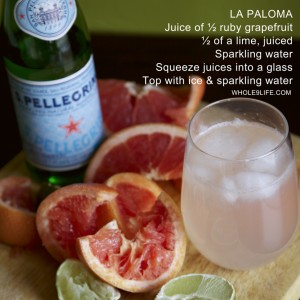 Have a personal Whole30 mocktail fave? Please share in the comments below!
---
All recipes, drink styling, and photography courtesy of Erin Handley
Melissa Urban
Co-Founder / CEO
Melissa Urban is a 7x New York Times bestselling author (including the # bestselling The Whole30) who specializes in helping people establish healthy boundaries and successfully navigate habit change. She has been featured by the New York Times, People, the Wall Street Journal, Forbes, The Today Show, and Good Morning America, and is a prominent keynote speaker on boundaries, building community, health trends, and entrepreneurship. She lives in Salt Lake City, UT with her husband, son, and a poodle named Henry.