Whole30 Slow Cooker Pre-Order Bonus Content
If you're reading this, your copy of The Whole30 Slow Cooker is currently on pre-order. It will hit your doorstep right around Tuesday, October 23rd; perfectly timed to pull out that slow cooker and make some comforting and nourishing soups, stews and braises all season long.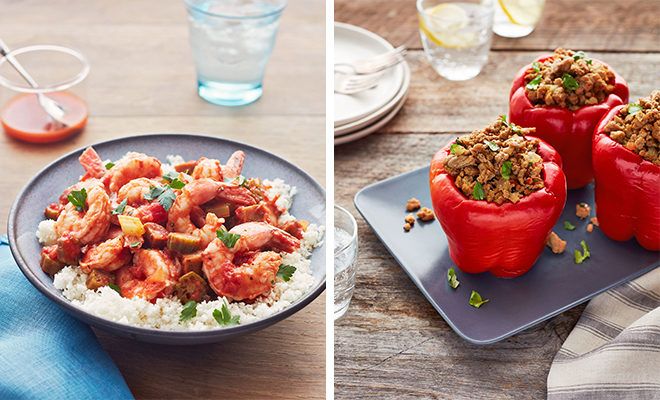 Delicious dishes from The Whole30 Slow Cooker (l-r): Shrimp Gumbo and Taco Turkey-Stuffed Peppers

To show our appreciation for your support of The Whole30 Slow Cooker, here is a sneak peek of five delicious recipes from the book, hand-picked by Melissa Urban. We know you'll love them, along with the other 145 brand-new recipes: no-fuss dinners that cook while you work; roasts that transform into tacos, salads, and soups for easy meals throughout the week; and satisfying one-pot dishes that make prep and clean-up a breeze.