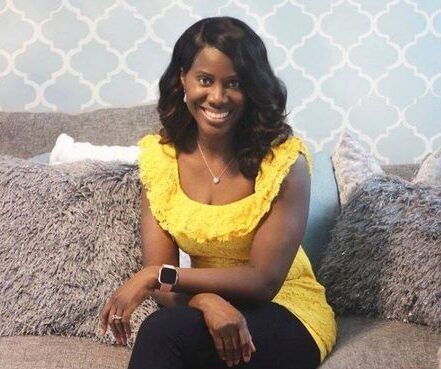 Erica N.
Michigan
I started sleeping better, my skin cleared up, I experienced less headaches.
I suffered from anxiety, headaches, cystic acne, bloating, joint pain & some weight post baby. I'm an RN & I heard about Whole30 from a coworker. When she explained the program, I thought, 'There is absolutely no way I'm doing that.'
After many tests & various doctor visits, I looked into different types of elimination diets. Whole30 stood out since I knew my coworker benefited from it.
I felt prepared; as a food blogger, cooking and meal prep aren't a problem for me. However, the program was harder than I initially anticipated.
I went to Target hungry after a hard 12-hour nursing shift, thinking there would be something quick to pick up while shopping. After reading label upon label, nothing was compatible. I almost cried then & there, but went home & made a quick Whole30 meal. I was super proud of myself.
I started sleeping better, my skin cleared up, I experienced less headaches. My anxiety decreased tremendously. I kicked my dairy & bread addiction. I even experienced weight loss. I learned to eat things like butternut squash & zucchini noodles. It helped to see the creative ways other Whole30 food bloggers prepared them.
This is a fantastic growing community to tap into. I geared my blog towards Whole30 recipes, another thing I did not anticipate. Best of all, I gained back the self-confidence I didn't realize I had lost. I discovered dairy is a trigger for my abdominal issues, joint pain, and acne. I try to eat Whole30-ish on a daily basis. I enjoy talking to other people about Whole30 and encouraging them to do it. So far, two handfuls of people around me have become Whole30'ers.
This month I'm celebrating my 'Whole30versary' by doing the program again. It's become a lifestyle for me & I'm starting to understand what food freedom is all about. Thanks Melissa!