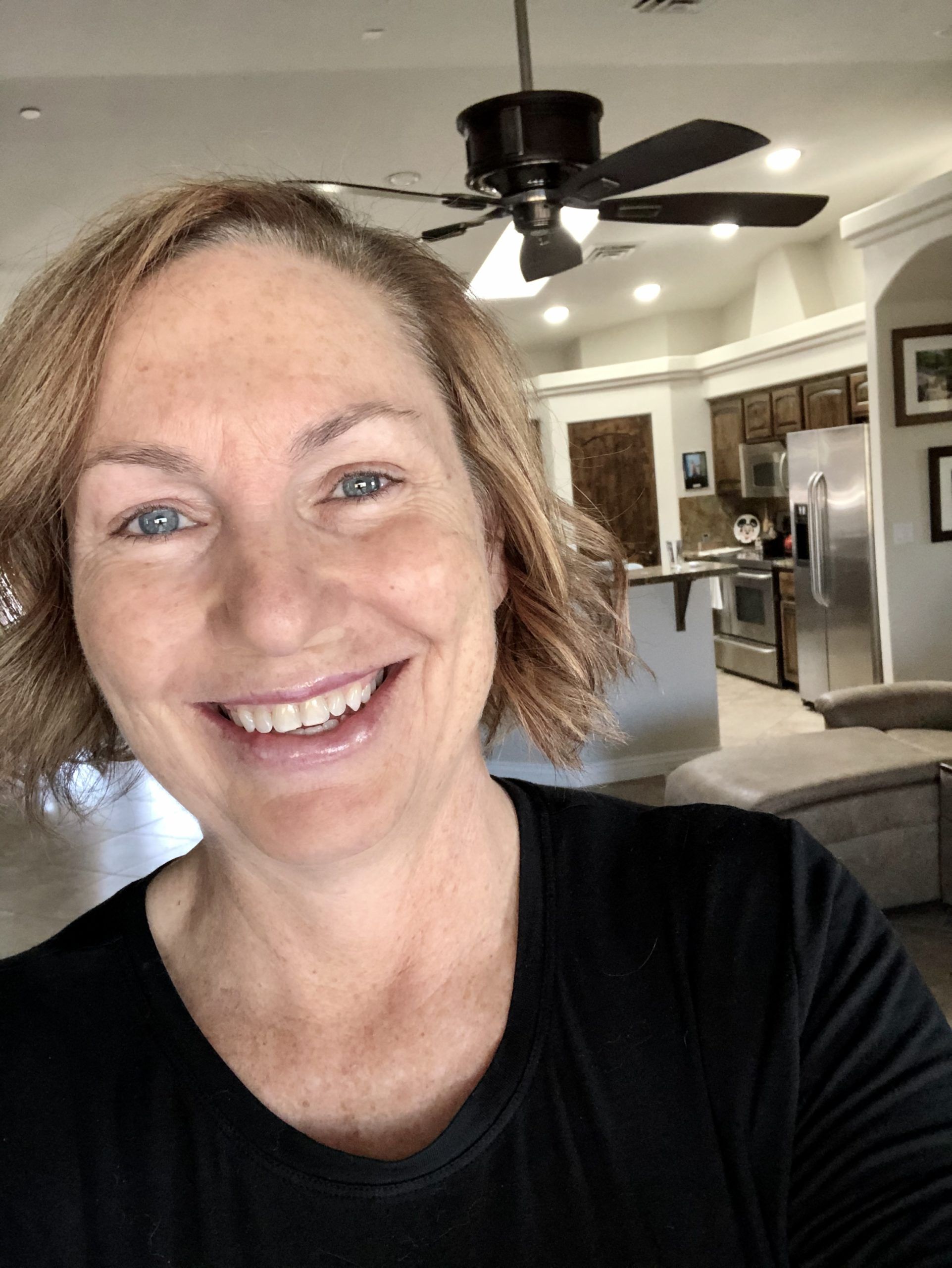 Dawn H.
Lake Havasu City, AZ
The Whole30 spoke to me
Knowing an elimination protocol was required of me, I sat on what I call "the edge of Whole30" for close to two years before I actually committed to the full 30+ days.
Things were going haywire, I hit a wall with my health. Chronic sinus & respiratory infections, asthma, I completely lost my sense of smell too. Multiple rounds of broad spectrum antibiotics, steroids and surgeries. I couldn't get out of the sick loop. At 45, after two years of all this madness, I was diagnosed with an immune deficiency called hypogammaglobulinemia.
I had been working with several allopathic doctors, the one thing they all told me when asked "what can I do to help myself?" was to eat a non-inflammatory diet. So, I ran with it. I've read and read. I then found a Naturopath and Functional MD to guide me along as well.
To really dig at the root causes of chronic inflammation going on I needed to remove all the BIG known stressors and triggers like gluten, dairy and sugar. Along with histamine rich, yeasty, moldy things.
I had done pretty well on my own with food, changing out my pantry and ingredients, chipping away at educating myself. I knew I needed more help though. I wasn't consistent. The roadblock was feeling confined and limited along with my biggest vice, drinking. Deep rooted self sabotaging patterns, lack of self management, scarcity mindset… I couldn't get out of my own way and make the shifts my body needed.
The Whole30 spoke to me. It's the only program that really dives INTO these issues with habits and relationship as well as food. It's NOT a diet. It's an experiment designed to develop long term sustainable change to FEEL better. YES please!
Today, after reading every book, watching takeovers, seeing living testimonials, knowing all the lingo and finally applying the lessons…. I'm in my second round!
I have three amazing coaches Debbie Marlowe, Jennifer Joffe, Amanda Gregory in the Who Quits Healthy Group. I've also had the pleasure of being in a Food Freedom course with Debbie and Dr. Vickie Bhatia.
Practicing self care, developing routine, finding emotional intelligence, welcoming the results of discipline, nurturing a like minded community, moving, hydrating, creating nourishing meals, I'm here for it all.
I've come home, I found me again and I'm never letting her go.
No more hot flashes! I can smell everything again. I'm more patient, I handle stress better. I communicate my feelings rationally. I eat to satiety. I give myself patience and grace for mistakes. I've torched the damn dragon. I'm in tune with my own inflammation markers. I've developed better strategies for cravings. I think more clearly and listen better. Embracing the grey area and imperfection everyday. This is such a great program, we're worth it!
To all of you that have shared your stories- Thank you for being so inspirational!