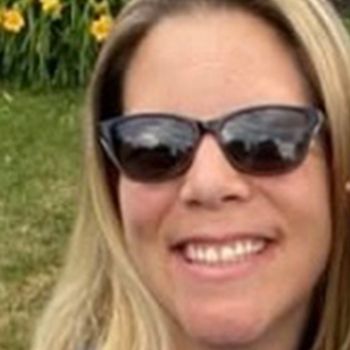 Allyson R.
Massachusetts, USA
I found the motivation to finally apply for the doctoral program I have wanted to do for over 10 years.
In June of 2020, I completed my first successful Whole30.
When the COVID-19 pandemic hit in March I was trying to balance life as a teacher, mom, wife, and daughter. My nutrition took a backseat, which is not the best thing to sacrifice during a global health crisis. One day I decided I had enough, and searched for a Whole30 Certified Coach. I happened upon the Facebook profile of Whole30 Certified Coach Natalie Aguirre and I am so happy I did. She is a huge reason why I was successful.
Physically, I lost 6 pounds and 1.5 inches on my waist and I feel much better than I did prior to June 1st. But the biggest non-scale victory for me is the confidence I have gained. I found the motivation to finally apply for the Doctoral program I have wanted to do for well over 10 years.
I also found the confidence to enter into a yoga competition; something that has been in the back of my mind for quite some time. I thought giving up my beloved tortilla chips and my red wine would be so difficult, but I am now finding in my Food Freedom that they are definitely not worth it!
It is amazing how much has changed in me, physically, emotionally, and psychologically since my Whole30 journey began. Believe me when I say this program is life-changing! Thank you so much to my coach, Natalie, and also the entire Whole30 team for the opportunity to change my life.