Melissa Hartwig, co-founder of the Whole30 program, will be hitting the road in December 2016 and January 2017 for a North American tour to talk about the Whole30 program, Food Freedom Forever, and her NEW book, The Whole30 Cookbook. At each event, Melissa will speak, answer questions from the audience, and spend time meeting, greeting, and signing your copy of The Whole30 Cookbook (and any other book your wish to purchase at the event… as long as it's not the newest Stephen King novel).
Please use the links below to RSVP for an event. (Check back soon for San Francisco details!) Note, seating will be limited at each event, and be offered on a first-come, first-served basis. Unless otherwise specified, no ticket is required at the door; RSVPs are just so our hosts can get an idea of interest and the number of books to have on hand.
Coming to an event? Share your photos, stories, and snaps with us on social media by tagging @Whole30 and @melissa_hartwig, and using #Whole30Cookbook!
The Whole30 Cookbook Tour
Seattle, WA
DATE: Tuesday, January 17, 2017, 5:00 PM
LOCATION: Costco (106), 1175 N 205th S, Seattle, WA 98133
HOST: Costco
RSVP: Not necessary–see you there!
DATE: Tuesday, January 17, 2017, 7:00 PM
LOCATION: Third Place Book, 17171 Bothell Way Northeast, Seattle, WA 98155
HOST: Third Place Books
RSVP: http://w30.co/w30cooktourseattle
Kansas City, MO
DATE: Thursday, January 19, 2017, 7:00 PM
LOCATION: Shawnee Mission Medical Center at Unity Temple on the Plaza, 707 W. 47th Street, Kansas City, MO 64112
HOST: Rainy Day Books
RSVP: http://w30.co/w30cooktourkc
Denver, CO
DATE: Saturday, January 21, 2017, 2:00 PM
LOCATION: Aspen Grove Tattered Cover, 7301 S. Santa Fe Dr., Littleton, CO 80120
HOST: Tattered Cover Bookstore
RSVP: http://w30.co/w30cooktourdenver
San Francisco, CA
DATE: Thursday, January 26, 2017
LOCATION: Book Passage, 51 Tamal Vista Blvd., Corte Madera, CA 94925
HOST: Book Passage
SPECIAL GUEST: Danielle Walker of Against All Grain
RSVP: http://w30.co/w30cooktoursanfran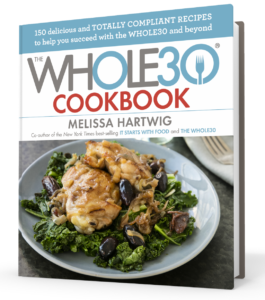 Not in a tour city? Pre-Order The Whole30 Cookbook online!
header image credit: Laura Miner