Looking for our philosophy on Whole30 and weight loss? Click here for a letter and more resources from Melissa Urban.
Dear Melissa,
I'm on Day 21 of my Whole30 and haven't lost any weight yet, what gives? –Monica
Dear Monica,
Before I wrote Food Freedom Forever, I would have tough-loved you pretty aggressively. "It's not the Whole21—you're not even done yet! Plus, it's not about weight loss. You're not even supposed to step on the scale! Please don't break the rules and then ask me for help; just finish the program as written, and then we can chat."
Today, with Food Freedom Forever under my belt, I'm approaching it very differently. What I've realized is that someone new to the Whole30 may have a really hard time wrapping their head around the part where it's not a diet… and it's not their fault. Because all we've ever KNOWN is diets, and diet culture, and the scale. Everything they've tried before has been a diet. In fact, their only OPTION, when it comes to "getting healthier" (AKA, weight loss) has been a diet. And if they read some stupid-but-prominent media stories or see people talking about their Whole30 results on social, the Whole30 might actually even LOOK like a diet.
Giving someone the Whole30 and saying, "But it's not a diet" is like giving them a hammer and saying, "Don't hit stuff with this." I get how it's confusing, until you really dig into the philosophy of the program. And many people don't, because they get excited and hopeful and just want to DO THE THING ALREADY.
You are understandably trying to wrap your head around something very, very new. And I get why this is hard at this stage! So here's how I'll answer, today:
I am going to remind you of the rules—no stepping on the scale for 30 days! (Precisely because I don't want you passing judgment on the program when you're not even done, AND because scale weight isn't the only, or even best, measure of body comp changes anyway). You're only 2/3 of the way through the program, and so many people report seeing "the magic" in their very last week.
I'll also remind you that the Whole30 is about so much more than body weight. So. Much. More.
So I'll redirect you Chapter 3, and the grey box on page 60, and pages 94-96 in Food Freedom Forever, to remind you that THIS is not THAT. I'm going to suggest you start using Whole30 Day by Day, where we shine a daily flashlight on all of the awesome things happening in your body and brain that have nothing to do with the scale. And I'm going to remind you that you are worth so much more than the $20 hunk of plastic sitting on your bathroom floor. You've got this, Monica.
But I'll still close with, "Now no more scale—that's an order." Because if you break the Whole30 rules then request my help, you're basically just asking for it.
FINALLY, if you get through the program exactly as written and a full reintroduction, and THEN notice that neither scale weight NOR body composition has changed one bit (scale reads the same AND clothes fit the same), then here are some resources for you that might help.
Best in health and tough love (heavy on the love),
Melissa
Got a question for Melissa? Submit it here.
Remember, we aren't answering questions about the Whole30 rules via this column (use the forum!), nor are we able to offer you specific advice about your medical issue, health condition, or body composition.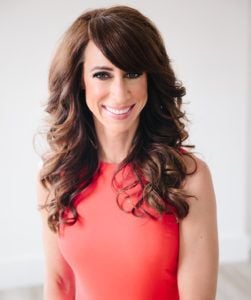 Melissa Urban is a Certified Sports Nutritionist, and a 5-time New York Times bestselling author (It Starts With Food; The Whole30; Food Freedom Forever; The Whole30 Cookbook; The Whole30 Day by Day; and The Whole30 Fast and Easy Cookbook). She has been featured in the Wall Street Journal, New York Times, Forbes, CNBC, Details, Outside, SELF, and Shape as the co-founder of the Whole30 program. Melissa lives in Salt Lake City, UT.
Photo credit: Marie Carmel Photography