A few months ago, we received an email from James Gordon, of CrossFit Orillia and CrossFit Potential Barrie.  James was about to launch a 30 day study within the two gyms, testing the effect a high quality nutrition program and strength program would have on his members' body composition, energy levels, sleep quality and performance.  He chose our Whole30 as their nutrition program, and Coach Rut's MEBB strength program as their main training protocol.   After 30 days and a whole lot of analysis, the results are in… and the Whole30 plus picking up heavy stuff appears to be a formula for serious success. Who knew?  (We did.)  Come hear more about our nutrition programs at our Foundations of Nutrition Workshop at CrossFit Potential in February… and read more about what the Whole30 and heavy lifting could do for YOU below.
The Study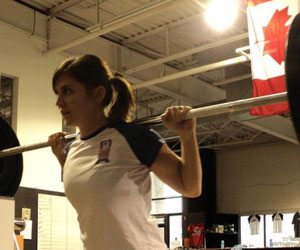 The following outlines a study that was conducted by volunteers of CrossFit Orillia and CrossFit Potential Barrie.  Over the course of 30 days, participants were asked to follow a strict Paleo diet as outlined by Whole9's Whole30 program, and complete five (5) workouts per week.  Three of the workouts (Monday, Wednesday and Friday) followed Coach Michael Rutherford's Max Effort Black Box (MEBB) protocol, which involves a focused strength session followed by a short (10 min +/-) mixed mode CrossFit workout.  The other two workout sessions were mixed mode CrossFit WOD's of 15-25 min in length.
To evaluate the effect the nutrition and training protocols had on our athletes, we tested the athletes at the outset, and again at the conclusion of the 30 day period.  Both CrossFit Orillia and CrossFit Potential used a "CrossFit Total" (combined 1 rep max of back squat, press and deadlift) to test the participant's overall strength.  To determine the athlete's overall conditioning, each gym used a different baseline workout.
CrossFit Orillia Baseline:  Chelsea:  Every minute on the minute for 30 min, complete 5 pull-ups, 10 push-ups and 15 squats.  If you fail to finish within the minute, complete as many rounds as possible in the time remaining.  Participants were scored on the total number of reps completed.
CrossFit Potential Barrie Baseline:  Burpees-Cindy-Burpees:  Perform 50 burpees, 5 rounds of "Cindy" (5 pull-ups, 10 push-ups, 15 squats), and 50 burpees.  Participants were scored by time to completion.
All volunteers were asked to follow the nutrition guidelines and workout schedule for the full 30 days.  Any participants who "strayed" from the meal requirements or could not complete the required number of workouts were asked to excuse themselves from the study.  Of the 21 volunteers, 14 completed the study as required.  Two additional athletes finished the study, but were unable to complete one of the two final workouts.  The remaining participants excused themselves for various reasons.
If you've made it this far into the article it should be clear that I'm no scientist.  I'm sure there are a bunch of folks way smarter than myself who would point out any number of flaws in our "study".  My aim was not to have a peer-reviewed paper; I'm a humble trainer who is always looking for the best way to motivate and get results for my clients.  As such, let's take a look at the results of our 30 day Whole30/MEBB study.
The Results
Crossfit Orillia
| | | | | |
| --- | --- | --- | --- | --- |
| Name | CFT Before | CFT After | Chelsea Before | Chelsea After |
| Vicki S | 360lbs | 400lbs +40 | NA | NA |
| Blair C | NA | NA | 645 reps | 730 reps +85 |
| Trisch M | 385lbs | 470lbs +85 | 475 reps | 660 reps +185 |
| Chris R | 485lbs | 515lbs +35 | 490 reps | 705 reps +215 |
| Craig G | 630lbs | 595lbs -35 | 635 reps | 720 reps +85 |
| Shawn S | 680lbs | 710lbs +30 | 395 reps | 525 reps +130 |
| Janice T | 320lbs | 350lbs +30 | 365 reps | 547 reps +182 |
| Karl E | 475lbs | 505lbs +30 | 425 reps | 605 reps +180 |
| Bev S | 395lbs | 415lbs +20 | 541 reps | 695 reps +154 |
| Ryan A | 930lbs | 955lbs +25 | 790 reps | 809 reps +19 |


CrossFit Potential
| | | | | |
| --- | --- | --- | --- | --- |
| Name | CFT Before | CFT After | Metcon Before | Metcon After |
| Trista H | 415lbs | 475lbs +60 | 20:55 | 16:52 -4:03 |
| James M | 630lbs | 650lbs +20 | 13:37 | 9:50 -3:47 |
| Nevin H | 705lbs | 750lbs +45 | 14:49 | 12:30 -2:19 |
| Zoe F | 430lbs | 480lbs +50 | 12:04 | 12:23 +0:19* |
| Mischele S | 385lbs | 405lbs +20 | 16:13 | 12:52 -3:21 |
| James R | 480lbs | 545lbs +65 | 16:00 | 12:58 -3:02 |


*Participant went from band-assisted pull-ups to unassisted kipping pull-ups
Participant Feedback
Zoe F: After following paleo/zone for 30days I experienced increased energy (I was anemic when I joined CFP), I'm sleeping more soundly, I have smooth clear glowing skin, and I've noticed significant changes in my workouts. This week alone I pr'd in all three workouts and I now can do kipping pull ups. I'm so happy that I can do pullups without a band. I was told by another member that most people can't kip for at least 6 months to a year, I'm so thrilled that it only took me a month!!!
At first I was a little concerned of the weight gain but after speaking to John and Scott I realized that this was muscle gain. Prior to starting the Whole 30 I had been a strict raw vegan for almost a year and a half. My diet mainly consisted of raw veggies and fruits and absolutely no protein. The last few months as a vegan, I added in lentils and chickpeas. As a vegan I became really lean but was lacking muscle. Although I haven't lost much weight like the others during the Whole 30, I've seen significant changes in my abs. As a strict vegan I could only dream of having a six pack and wondered where it was since I was eating so strict, well since the Whole30 I have developed a 4-pack and I think within another month or so I can obtain that 6-pack! I am proof that the paleo diet works and I'm going to be a lifelong paleo follower! Thanks CF, you have changed my life.
Trista H: I feel fabulous – and I swear there is NO better feeling than feeling fabulous! I've struggled with my health over the last year and a half or so and I can now confidently say that I'm FINALLY getting back on track. Joining CFP started the change but the whole30/black box study is responsible for the remarkable changes that have me motivated to continue. Twenty nine days ago I began the study and since then I've lost 17 pounds and many inches. My clothing feels wonderful, and it hasn't for quite some time. I've had positive comments from family, friends, and colleagues (e.g., "you look great!", "your skin looks great, are you doing something different?"). I have more energy, feel more balanced, and am loving my improved performance results at CFP. My total max was improved by 60lbs and tomorrow morning I'll find out how much my baseline WOD time has changed. This whole experience has had me on a high. THANK YOU CFP – staff & members for all of the support on this lifestyle change. Whole9LIFE sounds FABULOUS to me… 😉
Chris R: This challenge has done many positive things for me and I am so grateful to James for doing this for us. First of all my asthma seems to be much more under control, second I lost 13lbs, and lastly I PR'd my CrossFit total by 30lbs and I added 6.167 rounds to my Chelsea! Also, I had to (at the very last minute) go down to Thornhill and re-do my PREP, I had some difficulty with it in July, this time I passed with no trouble. I have had many comments how I look but it is how I feel that I'm most happy with, I have seen firsthand the improvement in my WODS, my energy level and how I'm sleeping. I can do without pretty much everything, I don't feel like I've been on a "diet" I just feel like I've eliminated things my body doesn't need anyway.
James R: I have been trying for years to loose the belly tire.. Had lots of diet advice because exercise was not the issue they told me , me being the runner and due to this steered towards plant protein..results never got below 168 and started this… study at 173 ish.. Due to surgery last Friday was weighed and came in at 163 so awesome plus down inches and have gained muscle mass all over.  Had a rocky start – headaches and low energy but talk about busting a move – headaches are gone energy is great, and even after surgery I recovered quicker than expected. This is not a diet, it's a LIVE- IT and although I can't say I will be 100% all the time I will give it my best effort. Thanks, Potential, for changing my life.
In Conclusion, from James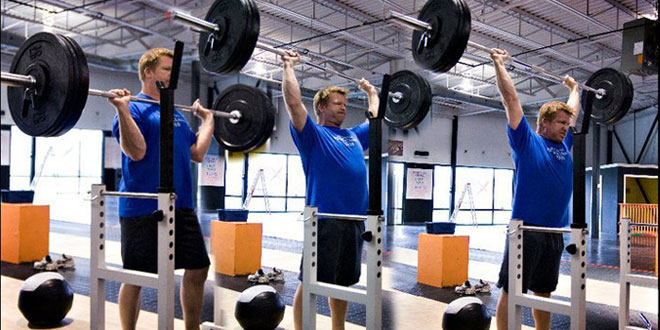 Thanks to all of the volunteers for completing the study.  Your hard work has paid off and it shows!  Also, we couldn't have done this nearly as well without the support of Melissa and Dallas from Whole9.  Thanks so much for the resources and encouragement! This test was easy to implement and was a great tool to help our athletes take how they eat and how they train more seriously.  If you would like more information on the protocols that we used, e-mail me at [email protected], or go straight to the source:  Whole9 and Coach "Rut".
Melissa Urban
Co-Founder / CEO
Melissa Urban is a 7x New York Times bestselling author (including the # bestselling The Whole30) who specializes in helping people establish healthy boundaries and successfully navigate habit change. She has been featured by the New York Times, People, the Wall Street Journal, Forbes, The Today Show, and Good Morning America, and is a prominent keynote speaker on boundaries, building community, health trends, and entrepreneurship. She lives in Salt Lake City, UT with her husband, son, and a poodle named Henry.