We've saved the best part of the Whole30 for last: Food Freedom.
The Whole30 consists of the 30 day elimination phase, the reintroduction phase, and Food Freedom.
Wondering what Food Freedom is? Food Freedom is feeling in control of the food that you eat, instead of food controlling you. Wondering what Food Freedom looks like? Experiences of Food Freedom are as diverse as our community. Every Food Freedom journey is different, with different joys and challenges, diverse diets, and a unique sense of empowerment for every individual.
With this series, we want to celebrate Food Freedom by sharing snapshots of what Food Freedom looks and feels like members of our Whole30 HQ team and Certified Whole30 Coach community. We'll be sharing more snapshots throughout the year so you can see what this looks like for other people as you navigate your own Food Freedom journey. To see past snapshots click here.
Here's a little background about our contributors: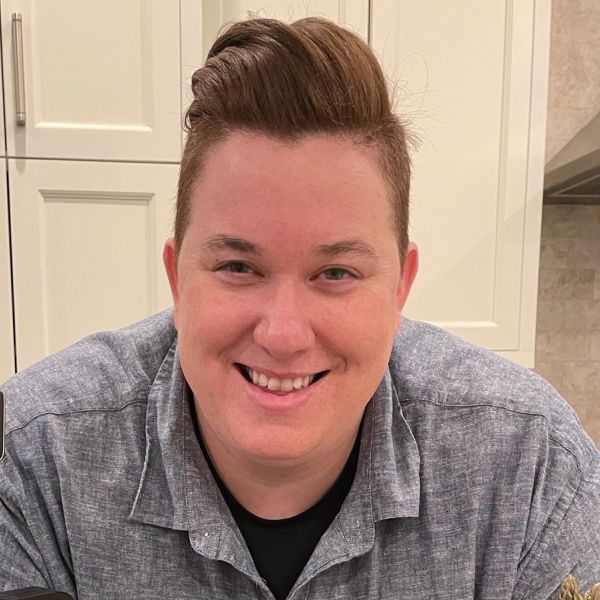 Phil
Phil is a passionate foodie, sparkling beverage enthusiast, and sous vide savant living in the west suburbs of Chicago. Having completed his first Whole30 in June 2017, he instantly fell in love with the program after some intense grocery store sessions. He came to Whole30 with a curious mind and stayed for the community. Through the Whole30 community, he has developed a focus on self-care and mental health. In his free time, he enjoys telling terrible jokes, spending time with his two trusty dog companions, and (trying to) cleaning out the Netflix queue.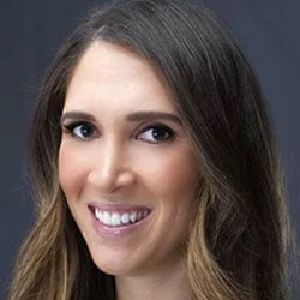 Erica Rozetti
Erica Rozetti, our General Counsel and Vice President of Business Development comes to Whole30 with a decade of experience in the health, wellness, and sports industry. She is a recent transplant to Scottsdale, Arizona, after a lifetime spent in California. At her core, she is an operator through and through. She is on a mission to further the reach of Whole30 and make outsized, positive impacts in its communities. Erica is a voracious reader, an avid traveler, loves to cook, and she's a connector – always making time for friends and family. She is still adjusting to the dry heat.
---
When did your Food Freedom Journey start and what main pain points led you to work toward finding it?
Phil
My Food Freedom is always evolving, but I had such an immediate reaction to reintroducing sugar and dairy after my first Whole30 that I knew I needed to proceed with caution. It took some time to figure out how to best incorporate these into my Food Freedom. After multiple Whole30s and Reintroductions I was able to dial in when these things were worth it.
Erica
My Food Freedom Journey really started during my first Whole30 in 2016 or 2017. It took me a few tries to learn that the program is structured the way it is for a reason and that reintroduction is CRITICAL to Food Freedom. My first Whole30 ended with me going straight into a bachelorette and directly into a bowl of chips and tons of margaritas and zero formal reintroduction phase. It took me a few more tries and finally joining the Whole30 team to understand the importance of reintro and how critical those 10-20 days are to establish a baseline for my own Food Freedom. Reintroduction is the key to Food Freedom.
---
What's been the hardest part of the process for you? Where are you still growing in your Food Freedom?
Phil
Remembering that it's an ever-changing process. Over time, our bodies change, and what is "worth it" changes. My growth comes from constantly working to remove shame and guilt from my Food Freedom. I have to remind myself not to compare my Food Freedom to others, especially other Whole30 Certified Coaches. My Food Freedom is just that–mine.
Erica
The hardest part of the process for me has been Reintroduction. After 30 days of being so intentional with my food choices at the end I just want to reward myself with food and take a load off, but that's when the real work really starts. I did my first FULL Whole30 this past year and I'm excited to do another Whole30 in a year or two to see how my habits and choices evolve. Every Whole30 is such an enlightening, evolving, and life-changing experience. Some foods that used to be "worth it" for me are no longer "worth it" and vice versa. 
---
What's been the greatest joy of the Food Freedom process?
Phil
When I am working with clients, I always refer to Food Freedom as the fun part because it's where the true, long-term learning happens. The Whole30 is black and white and Food Freedom is so deeply individual. There's something that lights me up to learn what works for my body, and help others figure that out for themselves as well. The uniqueness of it all is so fascinating. It's empowering to know what works for me, what doesn't, and what is worth it in certain situations. 
Erica
The power of 'no' and being able to look at something and not feel pressured to finish it. If I want a bite of something, I try it. If it's worth it, I finish it, but I feel less compelled to eat something just because it's in front of me. I was the girl who finished every last sip of wine and every last bite of dessert. I still love to enjoy sweets when it's worth it to me, but I don't feel the need to finish every bite if I'm not loving it. After my latest Whole30 I've been more aware regarding my alcohol consumption and making meaningful swaps when I just don't feel like drinking in a social setting. Exploring and learning about brands like Hoplark and Aura Bora have been a game changer for me.
---
What does a typical day of eating look like for you?
Phil
Breakfast is typically some sort of scramble with eggs, whatever vegetables are in season and a sugar-free sausage, with tater tots or hash browns. Lunch is a meal from my favorite meal delivery service, Cooked. Sometimes I select a Whole30 compatible one, sometimes I don't. Dinner is a protein and roasted vegetable. Lately I've been really enjoying a sous vide steak and blistered green beans. Some of my favorite snacks include a meat stick, veggie packet, or pistachios.
Erica
Morning 8AM- two eggs over medium sauteed in ghee, side arugula salad with EVOO + lemon, and sweet potato. My coffee is always super charged with Bubs collagen protein + their MCT Creamer. 

Lunch 12/1PM- a big a** salad. Mixed greens + cucumber + tomatoes + avocado + any other leftover veg in the fridge. Lately I've been really into buying canned artichokes and peppers and adding them to my salad along with some applegate turkey or compatible salami! 

Dinner 6/7- some combo of protein + veg and fat! Lately I've been loving making stir fry with a sauce concoction inspired by Chih Yu of @iheartumami.ny where I saute shrimp and mixed veggies like broccoli, carrots, and asparagus and put them over cauliflower rice! To add an extra layer of flavor I scramble an egg with coconut aminos (learned this from the OG, Melissa Joulwan) and make a little asian-inspired egg pancake and cut that up to sprinkle on my stir fry and top with sesame seeds!!

 
---
What's your favorite Food Freedom meal?

Phil
Any of them? All of them! I'm a foodie at my core so any meal is a favorite meal. Tacos with a really delicious corn tortilla are my perfect food.
Erica
Hands down- sushi, although I haven't found any places I love in AZ yet! I love seaweed salad, miso soup, and all types of sashimi and nigiri but especially uni! It's an indulgence but it is so worth it for me!
---
What does Food Freedom mean to you?
Phil
Confidence! Since I have completed multiple Whole30s and Reintroductions, I feel confident in knowing what works for my body, when foods are worth it, and what foods are never worth it. This process of acceptance has helped me remove shame and guilt from my food choices. It's such a powerful feeling.
Erica
Food Freedom means being in tune with my body and the choices I make. It means being able to look at something and truly evaluate if it is worth it to me and when it is, I indulge in it guilt free. It also means not forcing myself to finish every bite or every sip just because it is in front of me. Food Freedom means fueling my body with food that I know not only nurtures my body but also fuels my mind and keeps me healthy and vibrant. Food Freedom empowers me to make choices that allow me to feel my best.