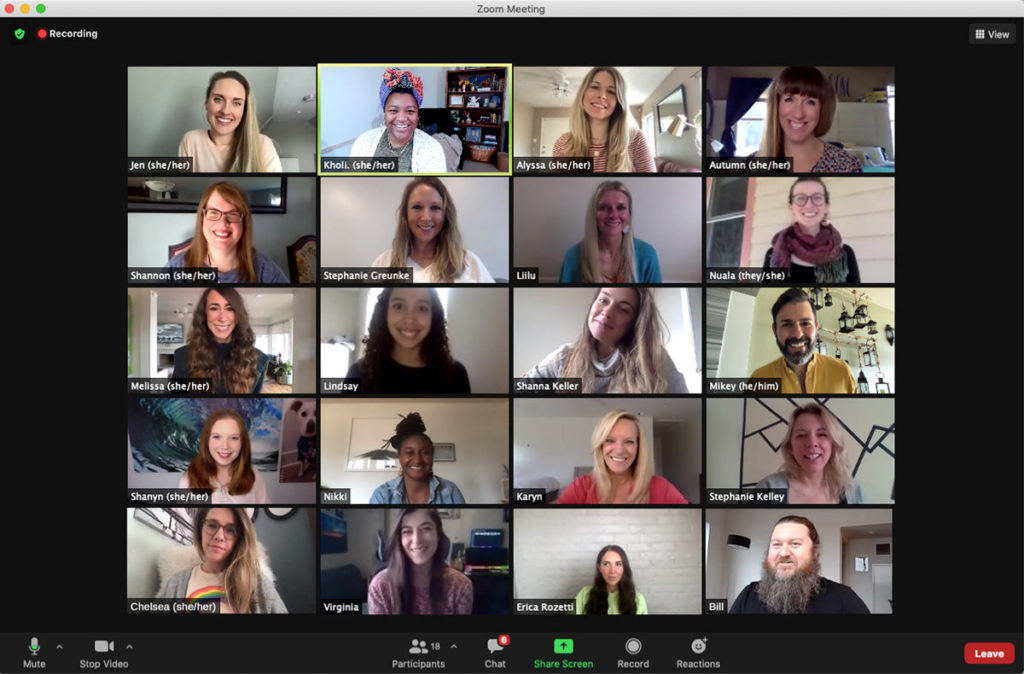 Meet the Whole30 Team
Whole30 has been changing lives since 2009, when Melissa Urban blogged about a self-designed life-changing dietary experiment. Since then, millions of people have transformed their health, habits, and relationship with food through the Whole30 program; eliminating cravings, improving energy and sleep, relieving symptoms, and discovering lasting food freedom. Let Melissa and the Whole30 team help you create the perfect diet for you; a nutrition plan that is balanced, sustainable, and keeps you looking, feeling, and living your best.
The Whole30 website currently serves millions of visitors a month with readers checking in from more than 100 different countries, and has a combined social media base of more than 3 million fans and followers. Their flagship book, The Whole30, has sold more than 2 million copies. Melissa and the Whole30 team are committed to building a diverse, equitable and inclusive Whole30 community, where everyone who wants to be a part of the Whole30 movement feels represented, welcomed, and included. Learn more about our commitment to diversity, equity, and inclusion.
---
Melissa Urban

Co-Founder / CEO
Melissa Urban is the co-founder and CEO of the Whole30 program, and a six-time New York Times bestselling author. She has been featured by the New York Times, People, the Wall Street Journal, Forbes, Dr. Oz, and Good Morning America, and ranked #19 on Greatists Top 100 Most Influential People in Health and Fitness in 2018. Melissa has presented more than 150 health and nutrition seminars worldwide, and is a prominent keynote speaker on social media and branding, health trends, and entrepreneurship. She lives in Salt Lake City, UT.
Karyn Scott

Chief Marketing Officer
Karyn Scott, our Chief Marketing Officer, comes to Whole30 with more than 25 years of experience working with food, beverage, lifestyle and fitness brands to develop and grow brand awareness, resonance and consumer affinity. She has specialized in everything from product launch strategy, brand development, marketing strategy and long-term business planning, strategic partnerships and building and leading high performance marketing teams.
She's a Midwestern girl, originally from Kansas, and has lived in Austin, where she graduated from the University of Texas; Dallas; San Francisco; Santa Monica. She now calls Atlanta home.
Karyn is active in numerous leadership and charity organizations, enjoys family, friends, travel, spinning, yoga and circuit training, a good true crime drama, not to mention her rescue lab, Sadie.
Bill Ferrante

Chief Technology Officer
Bill Ferrante is our Chief Technology officer. He lives in Orlando Florida with his girlfriend Kelly, Ringo (their Papillon) and Mikey Waffles (who lives his #dragonfoodfreedom @mikeywafflesthedragon). He got his start in technology supporting and building data systems for risk mitigation and law enforcement investigations with companies now owned by LexisNexis and TransUnion noted for their contribution to 9/11, Beltway Sniper and countless child abduction investigations.
He later shifted his focus to Internet publishing where he supported and later ran the publishing platform for AOL. Today, Bill and his team at ThrottleUp work with digital strategy, build and operate all technology at Whole30.
Shanna Keller

Chief Content Officer
Shanna Keller, our Chief Content Officer, hails from Kansas City, Missouri, where she lives with her husband Alan and a poorly-behaved terrier named Olly. She has spent her career telling stories of life transformation on social, web, e-mail and print media platforms. In addition to celebrating Whole30 successes and stories online, Shanna loves to cook, read, and climb.
Erica Rozetti

Vice President of Business Development and General Counsel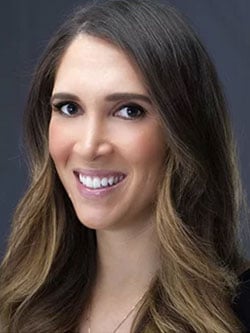 Erica Rozetti, our General Counsel and Vice President of Business Development comes to Whole30 with a decade worth of experience working in the health, wellness, and sports industry. Erica is a California girl through and through. She was born and raised in the Bay Area. She's a UC Davis grad and completed her Juris Doctor in San Diego, and she now calls San Francisco home. Erica has a diverse background in both the legal and sponsorship worlds and has worked for companies like CrossFit, Topgolf and NIKE.
Erica is a big reader, avid traveler, loves hosting friends for dinner parties, and is still eating and exploring her way through San Francisco.
Carrie Kholi-Murchison, PhD

Vice President of Social Impact and Strategy
Dr. Carrie Kholi-Murchison (Kholi) is Whole30's Vice President of Social Impact and Strategy. She leads our diversity, equity, and inclusion initiatives across all Whole30 platforms. She's also a critical thinker, entrepreneur, and growth strategist with 10+ years experience defining brands and gathering and growing communities. She believes that every human being has the right and responsibility to confidently and creatively contribute to an equitable future for all. She expedites these contributions by working to enhance the quality of life for historically marginalized communities. As a taurus obsessing over wellness and – not just chasing, but – catching up to our dreams, she lives to help people manifest personal and professional shifts, create brave and welcoming space, and build for long-term sustenance.
Jennifer Kendall

Whole30 Approved Program Manager
Jen Kendall, our Whole30 Approved Program Manager, is a born and raised Floridian who now lives in Utah with her husband Quinn and their one-year-old boy Easton. She graduated the University of Florida in 2010 from the College of Journalism and Communications and has a strong interest in nutrition, health and exercise. Jen has an insatiable appetite for travel and adventure and also loves books, spending time in the kitchen cooking and experimenting with recipes, Crossfit, and enjoying as many days as possible in the outdoors year-round.
Alyssa Anthony

Brand Partnership Manager
Alyssa Anthony, our Brand Partnership Manager, is a proud West Virginian living in Austin, Texas with her husband Evan and their three boxers. With a  background in marketing and sales, Alyssa has spent the last 6 years working with food and beverage brands in the Whole30 Approved network.
Alyssa enjoys traveling, cooking, photography, dancing, and scoping out all of the delicious restaurants in Austin.
Michael Kontomanolis

Email Marketing Manager
Mike Kontomanolis, our Email Marketing Manager, was born and raised in exciting New York City and currently resides in sunny Miami, Florida with his partner Ben and their pups Bubba & Fasco. He has spent most of his career in the ever-evolving world of digital and email marketing and has always had a strong passion for wellness and health, which has now led him to Whole30. Aside from career and dog-dad duties, Mike and his partner love to travel the world and explore new cultures and wonders. They have been fortunate to visit incredible places like Indonesia, Australia, Africa, among others, and frequently visit Greece, where Mike's family is from.
Stephanie Kelley

Social Media Content Manager
Stephanie Kelley, our Social Media Content Manager, lives in Denver, CO and is a wife, mom and wanna-be shredding guitarist with an immense love for meeting and connecting with people. She thrives on sharing her life experiences, whether it's writing a blog post about overcoming a personal struggle, creating a new song with her drummer husband, or simply sharing what she's making for dinner. These experiences all matter to her, especially if she's using her creativity and making meaningful connections along the way.
Autumn Michaelis

Whole30 Coaching Program Manager
Autumn Michaelis, our Whole30 Coaching Program Manager, is an ACSM Certified Exercise Physiologist, with a B.S. in Exercise Science from BYU. She has run wellness and aerobics programs at the university and local levels. Though exercise was her first love in the health world, nutrition has become her passion. She is mom to 5 boys (yes 5!) and loves adventuring (hiking, camping, exploring), dancing, running, and creating family-friendly clean recipes.
Liilu Hansen

Senior Executive Assistant
Liilu Hansen comes to Whole30 from the health and fitness industry where she has worked 16 years as an accomplished E-RYT500 yoga teacher and anatomy educator. She's taught extensively within yoga communities that deal specifically with trauma and addiction, and leads trainings, retreats, and classes throughout the US as well as internationally in Denmark and Vietnam. A self-appointed "Project Manager" in all aspects of her life, Liilu also worked as the executive assistant for a film company prior to joining Whole30. She thrives on supporting the team and connecting with the community. When she's not working or doing yoga, Liilu enjoys skiing, swimming, and museums and lives in Salt Lake City with her four children and cat.
Stephanie Greunke, RD, PMH-C

Dietitian and Education Manager
Stephanie Greunke is Whole30's in-house Dietitian and Education Manager. She lives in Wisconsin with her husband and two sons. Stephanie specializes in prenatal/postnatal nutrition, behavioral psychology, and holds additional certifications in perinatal mental health and fitness.
Stephanie has been an advocate of the Whole30 program since 2010, using the program personally and professionally with her clients. She's also the co-host of the "Doctor Mom" Podcast and an internationally recognized speaker. Stephanie is committed to building a community of parents who encourage each other and share their own experiences so they know they're not alone and have resources to feel empowered.
Chelsea Long

Content Manager
Chelsea Long, our Content Manager, lives in San Diego with her husband and three kids. Formerly an English as a Second Language instructor at the University level, Chelsea shifted her interest to holistic health after giving birth to her son. Her degrees in Communications and Education serve her well as she works with the Whole30 team to support content and branded content projects. Chelsea is a registered yoga teacher (RYT 200) and is passionate about helping others find healing through yoga, meditation, and nutrition.
Shannon Canaday

Community Management
Shannon Canaday moderates the Whole30 forum and Facebook page. She lives in Chilliwack, British Columbia in Canada with her husband. Shannon comes to us from a 20-year career where she's acted as an Account Manager for major national brands, a Customer Service Representative and an Administrative Coordinator. She enjoys a mostly quiet life of cooking, reading and entertaining and loving on family. She can also be found most often on a sunny day riding her Harley Davidson around the absolute glory that is the Fraser Valley.
Sarah Steffens

Recipe Creative
Sarah Steffens, our Recipe Developer, has a B.A. in Business Administration, Public Relations from The Master's College in Southern California. After years of experimenting with nutrition and recipes in her own kitchen, she now works as a Personal Chef in Los Angeles, cooking meals that support her client's intention to physically and mentally thrive. She has catered several independent film sets, making it her goal to optimize the energy and well-being of each creative crew. When Sarah is not cooking Whole30 and Autoimmune Protocol meals, she is likely exploring mid-century sites in L.A., taking photographs, listening to an audio book or hiking at Griffith Park.
Virginia DeVries

Graphic Design
Virginia DeVries in Whole30's graphic designer. She has always been heavily involved in the arts. She studied and practiced various art forms throughout high school and college, and now focuses mainly on graphic design. When she's not busy playing in Photoshop, she can be found helping her mom run their family business, lounging around with her four lazy cats, hiking with her husband in the mountains around Phoenix, or experimenting with new ways to plate her food.