From Our CEO, Melissa Urban
Since the inception of Whole30 in 2009, my dream has been that everyone who wants to experience the life-changing benefits of the Whole30 program would have access. To facilitate that, we've always made the entirety of the Whole30 program freely available.
However, learning and growing with our community has taught us that financial inequities are not the only barriers to successfully completing a Whole30, or joining the Whole30 community.
Internally, our diversity, equity, and inclusion (DEI) efforts are a new and more comprehensive means of furthering my original dream. We want to ensure everyone who wants to be a part of the Whole30 community:
Feels welcomed, and sees themselves in our community
Knows their unique perspective, life experience, and priorities will be recognized and honored
Believes they will be treated with kindness, compassion, and respect
Feels included and represented in our resources, social presence, and business practices
Internalizes the sense of belonging to, and further shaping and fully forming, a community and brand of which they can be proud
On a much larger scale, I hope Whole30 will lead by example and with integrity. I hope we encourage other organizations in our industry to make similar efforts, thereby increasing diversity, equity, and inclusion in the food and wellness industries as a whole.
We've got work to do. – Melissa
Whole30, Whole30 Approved & Whole30 Coaches and Envoy Statements
Whole30 & Whole30 Approved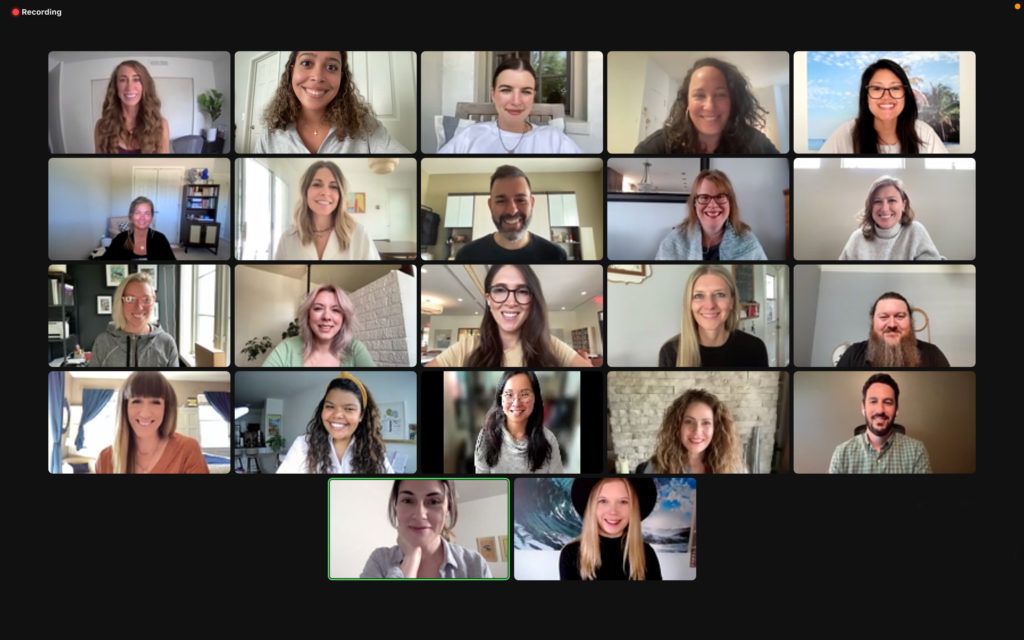 As a health and wellness company that thrives because of people's real life commitments to our program and its partners, Whole30 is committed to using our varied forms of communication and engagement to build and advocate for greater awareness around issues of diversity, equity, and inclusion.
Our Whole30 Approved® label is designed to help you identify products that are 100% compatible with the rules of our Whole30 program. It also lets you know that the product line and company who stands behind it have been vetted by our team. Usually, this only relates to ingredients and Animal Welfare Standards.
Moving forward, we want our community members to be able to trust that seeing a Whole30 Approved® label on a brand means that this inclusion was made with our larger commitment to social justice and food and wellness space impact in mind.
We are committed to leveraging our current networks in addition to proactively seeking out partners that help further our efforts in creating greater awareness around – and easier access to – the Whole30 program and Whole30 Approved® products.
Additionally, as we move forward in partnership development, we will continually audit our categories for Whole30 approval, as well as our overall Whole30 Approved® portfolio, in line with our overall DEI strategy as outlined below.
In the summer of 2020, we launched the Coalition for Change: an opt-in, collaborative alliance of Whole30 Approved brands who meet monthly to discuss foundational concepts related to representation, equity, diversity, and inclusion in the food and wellness industry, as well as the practical changes and best practices that can be implemented to reflect these concepts.
Whole30 Certified Coaches and Envoys
The Whole30 Coaching and Envoy program is committed to pursuing and empowering coaches, envoys, and clients of all race, socioeconomic status, ethnicity, gender, sexual orientation, family responsibility or family status, marital status, religious or political conviction, pregnancy, age, body size and/or shape, and ability.
Through the development of our Community Culture Committee (CCC) and regular mandatory DEI calls and learnings, we intend to cultivate a coaching culture that lends itself to nonviolent, open, inclusive, and collaborative conversation and space in order to drive coach connection, growth, and overall community development.
Updates from the People & Culture Team
Our Community Values and Actions
Organizations Eligible for Whole30 Matching Funds
In 2021, Whole30 HQ and team members donated $20,000 to approved non-profit organizations. We are making our database of approved organizations publicly available to our Whole30 community in the hopes that you will find organizations to join, donate to, and give your time and resources.