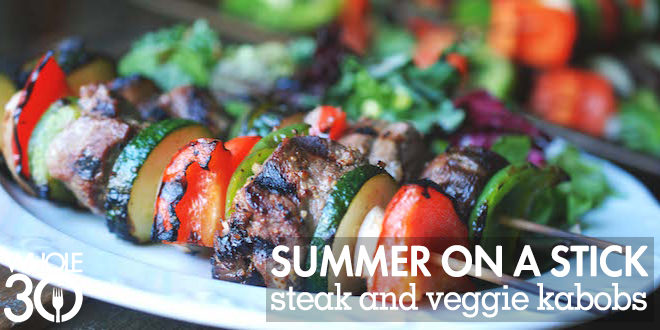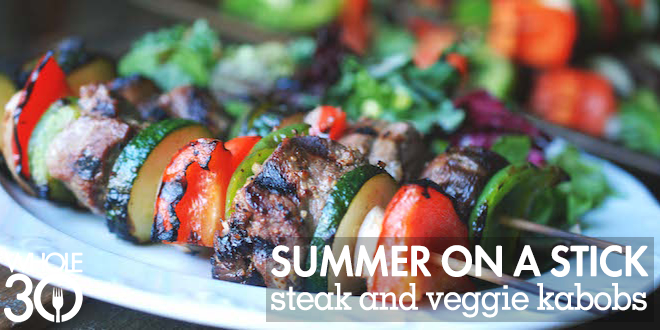 This is the first post in our Summer on a Stick recipe series, in which Maria Barton of Maria Makes shares some of her favorite grilled kabob recipes to heat up your summer. The last thing I want to do in the summer is turn on my oven! We probably […]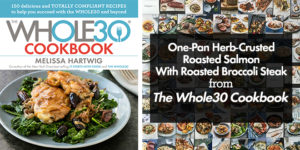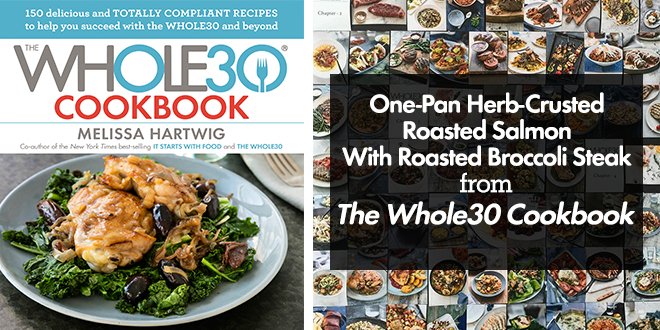 There is so much to love about this recipe from The Whole30 Cookbook. It makes the most of fresh, wild-caught salmon fillets, which are in season right now. It's bursting with spring flavor, featuring herbs and citrus. And most important, it's a quick, weeknight-friendly dish that only requires one pan. […]
Our newest Whole30 Approved partners and friends The New Primal are launching their NEW tasty marinades this week, and we're celebrating with three grilling recipes. These marinades are flavorful, Whole30 Approved, and designed to make your life very easy. Like, four ingredient easy. We've also suggested some of our favorite veggie and side dishes from The Whole30 Cookbook to round out your Memorial Day menu.
Put these Mexican Salmon Cakes from The Whole30 Cookbook into your next Whole30 meal prep rotation. They're a flavorful, versatile protein to have on hand—and the mango relish adds a fresh punch. Pair them with a fresh green salad for a fantastic lunch, or break them up in a potato and veggie hash for breakfast.
If you're tackling a Whole30 in February, we have the perfect Valentine's Day menu for you. This Braised Beef Short Rib recipe from The Whole30 Cookbook is elegant and delicious, but the best part is that after 15 minutes of prep time, the meat goes into the oven to simmer for two hours. This results in a meltingly tender texture, and also gives you plenty of hands-off time to prepare the rest of the meal.