We are joining the Black Mamas Matter Alliance (BMMA) during Black Maternal Health Week (April 11-17) to amplify the voices of Black mothers and their families and to deepen the conversation about Black maternal health. We asked Tonya Rapley, Julie Lythcott-Haims, and Dr. Sayida Peprah to share their personal stories about being a Black pregnant person navigating the inequities in the healthcare system. We are grateful for their generosity, insights, and advice for others navigating pregnancy and postpartum. We will continue to listen as the Black Mamas Matter Alliance provides more awareness, activism, and community building on their platform for #BMHW21 and encourage you to do the same.
Here's a little background about our contributors: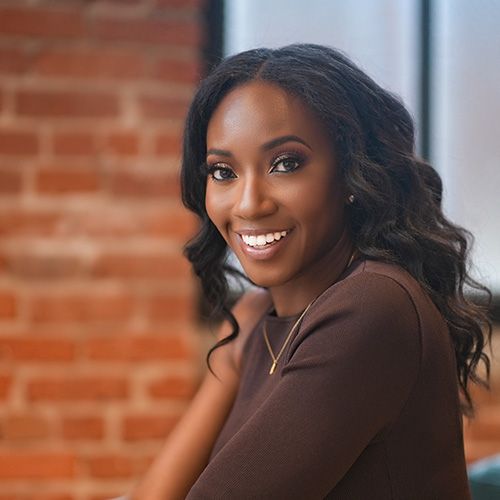 Tonya Rapley
Tonya Rapley is the millennial money expert and creator of the award winning site, My Fab Finance. Tonya is a full-time entrepreneur and tours the country providing workshops for private and nonprofit clients.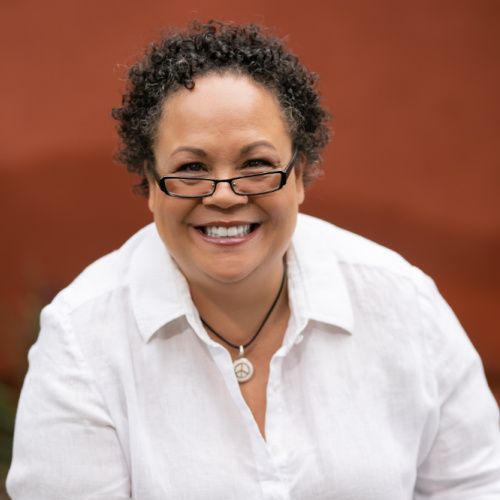 Julie Lythcott-Haims
Julie Lythcott-Haims believes in humans and is deeply interested in what gets in our way. She is a the New York Times bestselling author, and her third book, Your Turn: How to Be an Adult, is out now.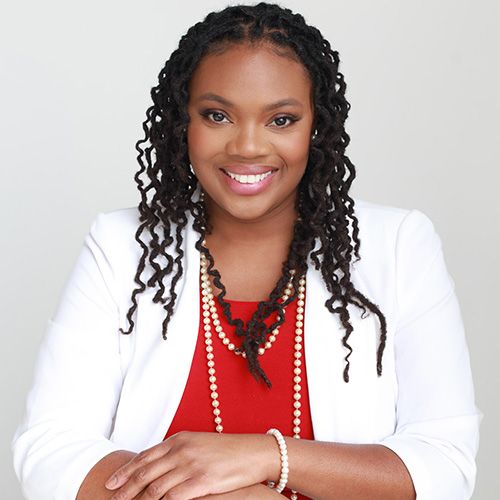 Dr. Sayida Peprah
Dr. Sayida Peprah is both a licensed clinical psychologist and birth doula. She specializes in multicultural psychology, trauma, suicide prevention and maternal mental health. .
---
How was your experience navigating the healthcare system during your journey to motherhood?
Tonya Rapley
My experience was interesting because I realized that if I wanted to have a well-rounded medical team then I had to go outside of the traditional system. I took birthing classes outside of the traditional medical system and hired a midwife in support of my OBGYN that was paid for through my insurance. Because of that I felt supported, but I'm not confident that having only my OBGYN would have been enough to advocate for me during my pregnancy, labor, and delivery. There were a few issues that came up such as me possibly developing preeclampsia that my traditional practitioner did not adequately address. My midwife and birthing class instructor did address them, so I'm happy that I didn't have to only rely on the healthcare system and that II had other people involved as my advocates.
Julie Lythcott-Haims
I had my first child at thirty-one, but my journey began years earlier when I was twenty and got fat-shamed by the doctor at my college health center. I didn't want to see a doctor ever again, not even when my partner and I were having trouble conceiving. Finally, I went. (Turns out I have PCOS and my system needed to be jump-started.) My fear of being fat-shamed meant I deferred seeking medical help for two years. I wish I hadn't been so scared to go to see a doctor, but I understand why I was. I would continue to avoid the doctor for decades.
Dr. Sayıda Peprah
During my first pregnancy, it was frustrating initially to try to find providers and a birthing location that I felt aligned with my desire to have a vaginal, unaugmented birth.  I wished at the time I could have had a homebirth with a midwife, but I didn't know how to find one and didn't have the money.
---
What helped you feel more in control, heard, or empowered as you navigated the barriers and racial inequities in our healthcare system?
Tonya
Learning as much as I could. I did my research on my OBGYN and the hospital where I would be delivering. I had a few choices in Southern California, and I researched in detail before choosing. I looked at their maternal mortality rates and the cesarean rates, and then I brought on additional birth staff to make sure I had people advocating for me. It was my first time delivering, and I wanted to make sure that if I didn't know what was right for me, I had people who knew my intentions and what was best for me in whatever scenario they presented me with.
Julie
My own (Black) father was a physician which has given me a sense of agency within the healthcare system. When meeting a new provider I'll drop a line about my father's work just to let them know who they're dealing with. I'm also highly educated and can turn on the voice they call "so articulate" any time, which I do when accessing health care, and then which pisses me off. That is, I activate my own privilege in order to gain greater access to quality health care then feel guilty for using it. I'm not proud of making these choices, but I cannot lie: they helped me feel more in control, heard, and empowered.
Dr. Sayıda
I enrolled in a free series of childbirth education classes through the Black Infant Health program in California to learn strategies for choosing providers and hospitals that matched my intentions for my birth and to find a doula who could help me navigate my pregnancy and birth experience. Once I found and started working with a mature Black doula from my spiritual community, I felt more at ease and had a place to turn to with questions and for guidance when I needed it. I was on Medi-Cal insurance then and that system was too large and disjointed to address my concerns when they came up.
---
What wellness practices were essential to helping you feel your best during pregnancy and postpartum?
Tonya
I really credit going through the Bradley birthing method. My instructor Lia Berquist of Your Natural Birth was really helpful because we worked on my diet and exercise. For me it was not acting like I had a disability when I was pregnant. It was being mindful, still exercising and conducting my life as necessary, and making the space to rest when I needed it. I know that as an entrepreneur I had the space to do that, but people who aren't entrepreneurs might not have the space to do that. For postpartum, I highly recommend a postpartum doula if you're able or someone who can support you. Ahead of time we did do some meal-prep and so forth; people sent us meal delivery gift cards that were really helpful. Those first few days after a new baby, you don't have the energy to cook, you just don't know what to do! Making sure I was rested, and having my birth team checking in on me, answering my questions if I felt like I was bleeding more than normal, or wondering if I was healing properly, or if I was producing enough milk for my baby. Having people that could answer those questions for me was very helpful.
Julie
I'm very fortunate to have a partner who is a full partner in every sense of the word. I had the busy full-time job and after a twelve-week maternity leave (the maximum allowed at the time) he and my mom were the ones home with the babies. I am not being glib about this: if you are going to have children with a partner, you want to be sure that your partner is 100% there for you and stepping up into their role and power as a co-parent. They are not 'helping' you – they are parenting, too. The language we use around these things is a key driver of behavior.
Dr. Sayıda
During pregnancy my practices were prenatal yoga, meditation, walking daily and rest. During postpartum, the best support for me was planning ahead for food and help at home the first few weeks.
---
How can Black mothers use their voice or take back their power if they feel like they're being mistreated or not given full informed consent?
Tonya
Know what your rights are. If you don't know that information, reach out to doulas or Black midwives. Send them a message and let them know what you're dealing with. Somebody is going to listen and be able to advocate for you. Black Women's Health Initiative is one organization that can help you and advocate. Go to social media if you feel like you're not being treated fairly. A lot of people are on the edge about maternal mortality rates, especially as it relates to Black women and are looking to amplify stories and provide support. Again, it starts with knowing what is fair and what isn't, what's right for you and what isn't. If you have a partner, bring your partner into that education as well. My partner attended birthing classes with me through Bradley birth. Don't rely on those classes given to you by the hospital, if I could put that in bold, do not rely on the classes given to you by the hospital because they are going to be inadequate.
Julie
Look at what Serena Williams went through. If she can be overlooked or ignored, the chances of that happening to one of us are far greater. Ward this off at the pass by raising concerns with your doctor in advance, and when you go into labor by bringing an advocate (doula; midwife; family member; friend) with you who can to track down the nurse, flag a concerning shift in your pain level or vitals, and press for your plan, wishes, and needs to be taken into account in those moments when you are too out of it to self-advocate. Because racism is so embedded in the provision of health care, and having babies is quite literally a life-or-death situation for Black mothers to a much higher degree than for white mothers, I advise that if you have a nurse or physician friend, bring them as your advocate.
Dr. Sayıda
I have found that naming what you are feeling or concerned about, as respectfully, yet directly as possible, can be helpful.

For example: "I feel like you are ignoring me and if something bad is happening you are going to miss it because you are not paying enough attention to my concerns."  Another example might be "I feel uncomfortable about/I don't understand what you are suggesting (medical intervention). I don't feel safe just going along with something I don't understand.  I need you to repeat what you said or I need you to explain why you are suggesting so and so."  This often gets their attention and even remorse for causing you to feel uncared for and encourages them to adjust their behaviors toward your concerns.
---
What advice do you have for Black mothers who are concerned about their physical or mental well-being in the postpartum period?
Tonya
My organization Muhturnl provides grants to people who want to get additional support for their birthing process. Whether it's hiring a doula or a midwife, we help subsidize that cost to make sure you have a supported birth. And again, take the time to really educate yourself. I think a lot of people go into birth thinking, "This is what the body does. I'll be okay; they do this every day." And they do…but they don't do you. It's important to understand what's best for your specific scenario. Your healthcare provider doesn't have to be the only one with knowledge, you can have it too and push back if you need to.
Julie
Postpartum depression affects so many of us. You need to be able to talk to someone about what you're going through and it would be good to have done the research on great therapists in your area before any doldrums hit. Also, have a few close friends who can go on walks with you, hang out with you and the baby, and in other ways combat the loneliness and isolation inherent in being with a newborn in our modern times. Finally, say yes to family help. According to research, maternal grandmothers (i.e. your mom) are the key to your thriving, and that of your infant too. Even if your relationship with your mom is a tad complicated, try to set that to the side and focus on the benefits of three-generational interaction.
Dr. Sayıda
Contact a mental health provider that is trained or experienced in working with perinatal mental health.  Call one of the hotlines (such as Postpartum Support International) to speak to someone about how you're feeling and to help you find a local support person. Start going to a local Postpartum Support group or an online support group. Postpartum Support International has a group called the Perinatal Mental Health Alliance for People of Color which was created to fill a gap in support services for professionals and communities of color.

Tonya Rapley
Tonya Rapley is an award-winning millennial money expert and creator of My Fab Finance. Its mission is to help 100,000 people make at least one financial decision they're proud of. As an internationally recognized speaker and sought-after media personality, Tonya helps educate and empower other people to break the cycle of living paycheck to paycheck – so they can live life on their terms and do what they enjoy. She is co-host of the Ashton Kutcher-produced show Going From Broke and is the author of the Amazon best-seller, The Money Manual.
Julie Lythcott-Haims
Degrees from Stanford, Harvard Law, and California College of the Arts
Her work encompasses writing, speaking, teaching, mentoring, and activism. She is the New York Times bestselling author of How to Raise an Adult which gave rise to a popular TED Talk. Her second book is the critically-acclaimed and award-winning prose poetry memoir Real American, which illustrates her experience as a Black and biracial person in white spaces. Her third book, Your Turn: How to Be an Adult, has been called a "groundbreakingly frank" guide to adulthood. Julie holds degrees from Stanford, Harvard Law, and California College of the Arts.
Dr. Sayida Peprah
Licensed Clinical Psychologist and Doula/Birthworker
Dr. Sayida Peprah is both a Licensed Clinical Psychologist and Doula/Birthworker. She specializes in multicultural psychology, trauma, suicide prevention and maternal mental health. Dr. Sayida has had a multifaceted career as a psychologist having worked in community-based, in-home, psychiatric hospital, prison and private practice settings. She is also a trainer and consultant on topics of cultural humility, implicit bias and trauma as they impact mental and maternal health.