When we say the Whole30 will change your life, we're referring to your health, habits and relationship with food. But Mike Salguero's Whole30 experience was so profound that it inspired him to found a company.
Yes, seriously.
Mike is the founder and CEO of ButcherBox, a company that ships the highest quality, grass-fed beef—and other meats—to your door. Mike says: "I discovered grass-fed beef when my wife and I decided to embark upon a Whole30. We immediately figured out just how hard it is for most people to access great quality beef. The program completely changed the way I looked at food, and that changed my focus on the next company I wanted to start."
Grass-Fed Made Easy
Purchasing grass-fed, pastured, and organic animal protein is not a requirement of the Whole30 program, but it is our recommendation for a variety of reasons, including animal welfare, environmental impact, and the quality of meat. (See Chapter 13 in It Starts With Food for the details.) ButcherBox's meat is humanely-raised, free of hormones, antibiotics, and GMOs, and their unique subscription model allows them to ship meat straight to your door in a convenient and cost-effective way.
ButcherBox delivers the the highest-quality grass fed beef, heritage breed pork, and organic and pastured chicken to your door monthly – kind of like a CSA, but for meat. The service is customizable; you choose from a variety of boxes to be shipped direct to you, and you can also choose how often to have a box delivered. The boxes also come with recipes and cooking tips to help you make the most of unfamiliar cuts and keep your taste buds happy.
To give you even more incentive to give ButcherBox a try, we're sharing an exclusive pork tenderloin recipe, made with ButcherBox's delicious, heritage breed pork.
Slow-Cooked Pork Tenderloin with Orange, Cilantro, Chives & Smoked Paprika
INGREDIENTS:
1 lb. of pork tenderloin
2 cups of vegetable broth
1 tsp. of sea salt
½ tsp. of black pepper
½ tsp. of garlic powder
½ tsp. of onion powder
½ tsp. of smoked paprika
½ of a fresh orange, sliced in 1" pieces
¼ cup of cilantro, chopped
2 Tbs. of chives, minced
INSTRUCTIONS:
ADD vegetable broth, sea salt, black pepper and remaining spices to a 3-4 quart slow-cooker. Place pork tenderloin in the slow-cooker and heat on low for 4 hours.
REMOVE from the slow-cooker and allow to cool on a cutting board. Gently shred with a two forks and transfer to a serving platter or if serving right away, 3-4 dinner plates.
GARNISH with smoked paprika, fresh orange slices and a generous sprinkling of fresh cilantro and chives. Enjoy!
---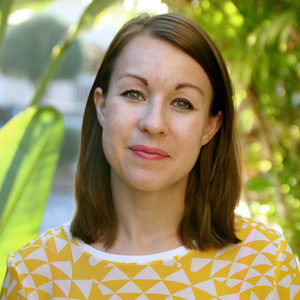 Sarah Steffens has a B.A. in Business Administration, Public Relations from The Master's College in Southern California. After years of experimenting with nutrition and recipes in her own kitchen, she now works as a Personal Chef in Los Angeles, cooking meals that support her client's intention to physically and mentally thrive. She has catered several independent film sets, making it her goal to optimize the energy and well-being of each creative crew. She is the in-house recipe creative for the Whole30, and the creator of the Savor and Fancy blog. When Sarah is not cooking Whole30 and Autoimmune Protocol meals, she is likely exploring mid-century sites in L.A., taking photographs, listening to an audio book or hiking at Griffith Park.
Note: ButcherBox is a Whole30 Affiliate. This means that we receive a commission on purchases made via links in this post. We only recommend products and services we like, trust, and use ourselves, whether an affiliate relationship is in place or not.
Save
Save
Save
Save
Save
Save
Save
Save
Save
Save
Save