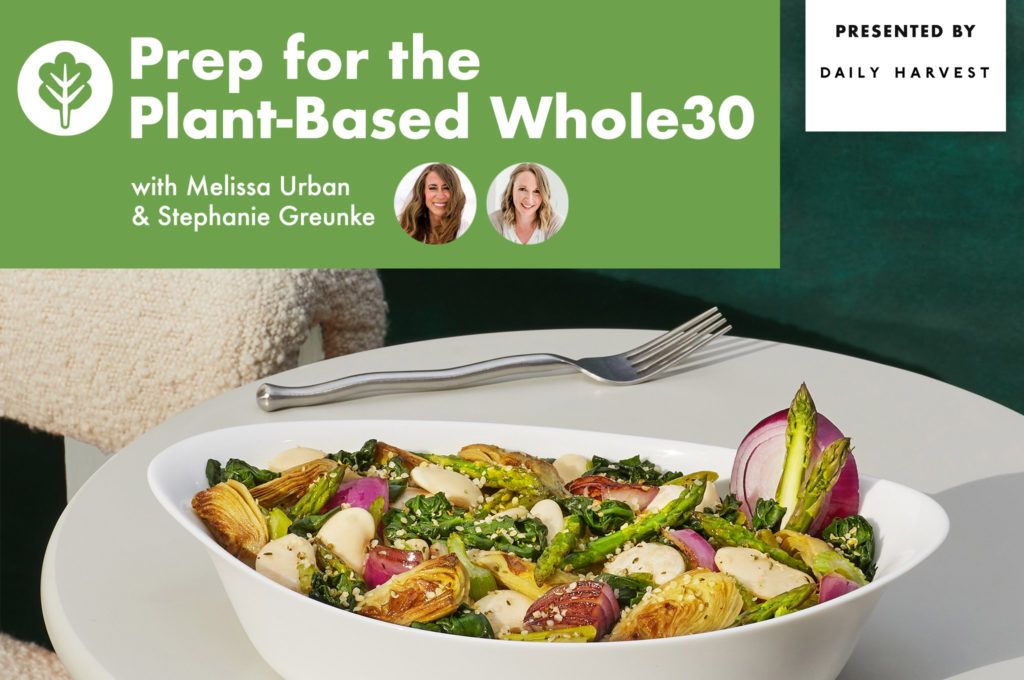 Prep For the Plant-Based Whole30, presented by Daily Harvest
Join us on Monday, February 28th at 5 pm PT | 8 pm EST for a LIVE prep event presented by Daily Harvest.
You've decided to commit to the first-ever Worldwide Plant-Based Whole30, starting on March 1. Let's do this!
During this live event, Melissa Urban and Registered Dietitian Stephanie Greunke will walk you through everything you need to know about this new protocol—who it's for, how it's different, what it looks like, and how to complete the program—address all of your questions, and help you prepare for a successful Plant-Based Whole30.
Ready to join us?
REGISTER your email below so we can send you the webinar link and bonus content after the event.
MARK your calendar for February 28th at 5pm PT | 8pm EST
KEEP your eyes on your inbox, as we'll be sending you reminders and updates you won't want to miss.
ASK your question in the question box. Melissa and Stephanie will select questions to answer live during the webinar.
Drop your information here to save your spot:
Presented by Daily Harvest
This event is presented by Daily Harvest. Their chef-crafted food is nourishing, delicious, and built on sustainably sourced fruits ​and​ vegetables. No shopping, chopping, or prepping. Ever. Register for the webinar so you can be the first to learn about this exciting partnership with Daily Harvest and how you can add ease, variety, and effortless nutrition to your Plant-Based Whole30 meals.