Ever had a week so busy that you couldn't even fathom turning the stove on? We've all been there. During those times, it's important to save your mental energy wherever you can. One great way to do so is to keep the fridge stocked with easy grab-and-go food. A big bowl of chicken salad is one of those perfect make-ahead meals.
But let's face it… that "classic" chicken salad that we all know and love can start to lose its luster when it's always the go-to recipe. If you can relate, it might be time to change it up with this Thai-inspired take.
In this recipe, we've added a delicious nutty kick by swapping out the plain ol' mayo for Yai's Thai Almond Sauce, which is actually peanut-free and Whole30 Approved! Made from a blend of simple ingredients, this sauce is a no-hassle hack that adds a unique punch of flavor to this veggie-packed chicken salad. The flavors and textures in this dish are unmatched.
Whether you need packed lunches or a dish for your next potluck, this recipe is sure to be a crowd favorite!
Chicken Salad with Yai's Thai Almond Sauce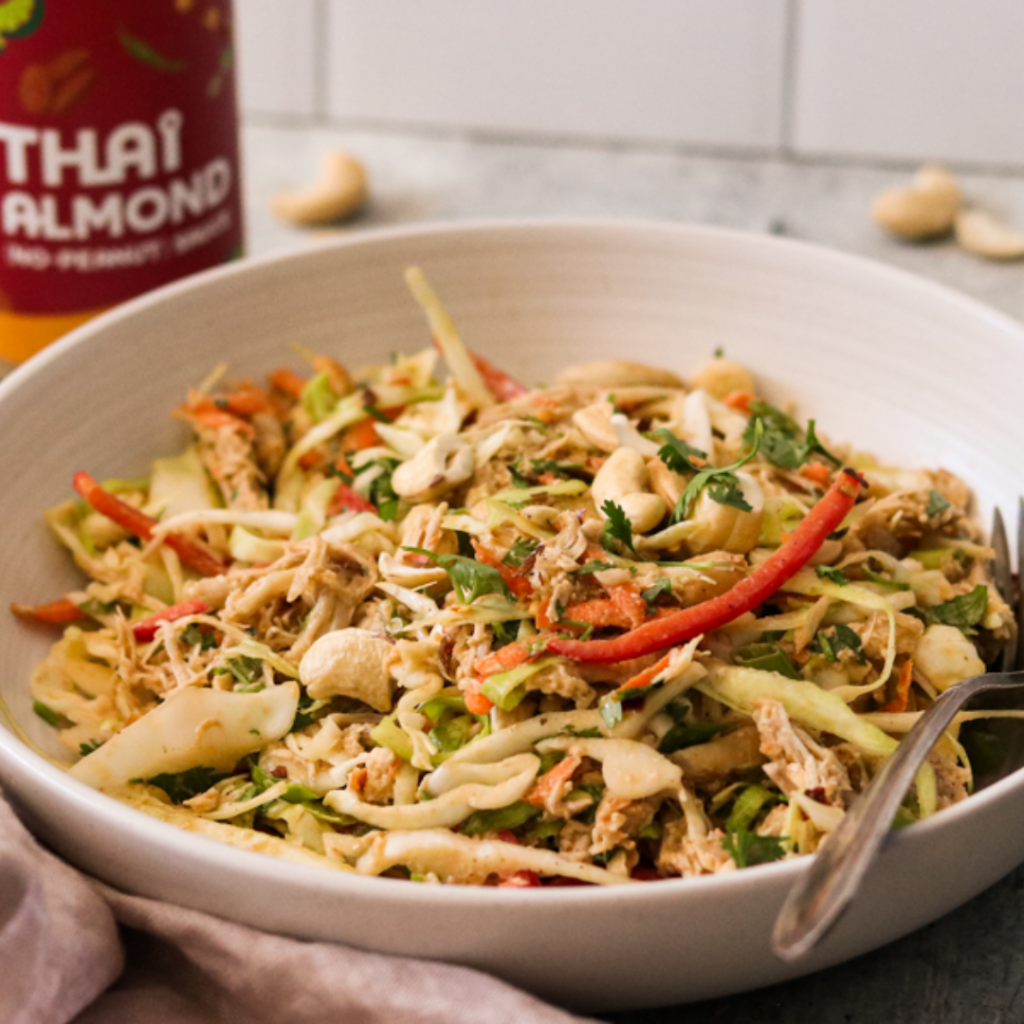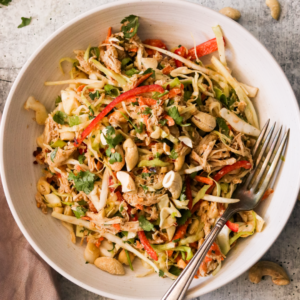 Chicken Salad with Yai's Thai Almond Sauce
Ingredients
3

cups

cooked and shredded chicken

1

head cabbage (about 4 cups)

shredded

1

large carrot

grated

1

red bell pepper, finely sliced

finely sliced

3

3 green onions

chopped

1/2

cup

cilantro

chopped

1/2

cup

cashews

roughly chopped

1/2

tsp

crushed red pepper flakes

optional

1/2

cup

Yai's Thai Almond (No-Peanut) Sauce

Sea salt, to taste

Lime juice, to taste
Instructions
IN a large bowl, combine chicken, cabbage, carrot, red bell pepper, green onions, cilantro, cashews, and red pepper flakes.

POUR Yai's Thai Almond (No-Peanut) Sauce over the salad and toss to coat.

TASTE and add salt or lime juice, if needed. Enjoy!
Jean Choi
Recipe Creator | What Great Grandma Ate
Jean Choi is the full-time recipe developer, cookbook author, and food photographer behind What Great Grandma Ate. She lives in Southern California with her husband, two daughters, and two dogs. As a busy mom, preparing nutritious meals that are quick and easy is a must for her, and you'll find many recipes reflecting that on her blog. She's also a Korean American immigrant, which means many of her dishes are heavily influenced by Asian cooking. She believes that healthy eating should be approachable AND flavorful, and she has a cookbook available for purchase called Korean Paleo!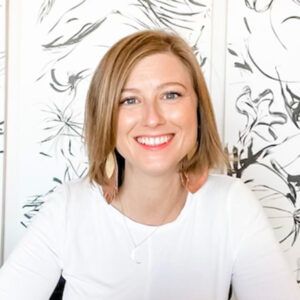 Liz Parrent
Senior Manager, Whole30 Recipes
Liz Parrent is Whole30's Senior Manager, for Whole30 Recipes content.She comes to Whole30 with over a decade of CPG and content marketing experience in the health and wellness space. Having been a part of Primal Kitchen's founding and pre-acquisition team, Liz holds a deep passion for the Whole30 community and the transformative power of a whole foods-focused lifestyle.