This is the fourth post in our Instant Pot Pressure Cooker recipe series. This counter top appliance is popular among our Whole30 community, and Whole30 compatible Instant Pot recipes are one of our most-requested resources on social media. Sarah Steffens, our in-house recipe creative, is sharing her favorite recipes for nourishing, delicious Instant Pot dishes—Whole30 compatible, of course!
As I've worked with my Instant Pot I've discovered that it can do more than just prepare delicious Whole30 meals, fast. There are tons of Instant Pot "hacks" out there; here are a few of my favorites. These are especially nice to take advantage of now that the weather is warmer, as cooking in the Instant Pot will help you avoid using your oven.
[Tweet "Making your life easier, one @instantpot hack at a time. Today on the #Whole30 blog!"]
Hard Boiling Eggs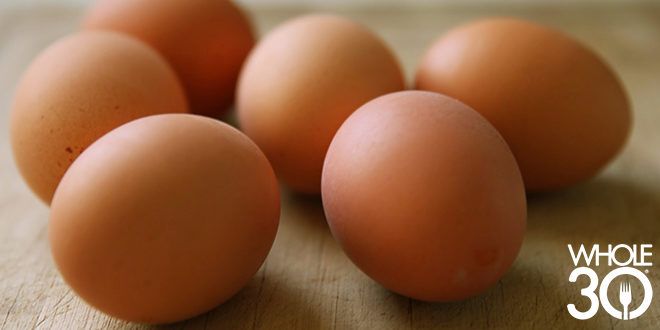 The Instant Pot is definitely my favorite way to make hard boiled eggs, and here's why: peeling them is effortless. Every single time! No fussing over stubborn peels and ugly looking eggs. I've tested a bunch of methods for hard boiling eggs in the Instant Pot and this is my favorite.
PLACE the steamer basket in your Instant Pot with 1 cup of water. Arrange your eggs (I like doing a dozen or so at a time) on the steamer basket. Place the lid on the Instant Pot with the steamer valve set to "Sealed."
TURN on the Instant Pot and press "Manual." Then select "Pressure," ensuring it is programmed to "Low." Using the "-" button, program the time to 9 minutes. The Instant Pot will begin cooking on its own at this point. After it reaches pressure and cooks for 9 minutes, manually release the steam valve by turning it to "Venting" and wait for the steam to empty itself through the valve.
RUN the eggs under cold water and allow to cool completely in the fridge.
Easy Steamed Veggies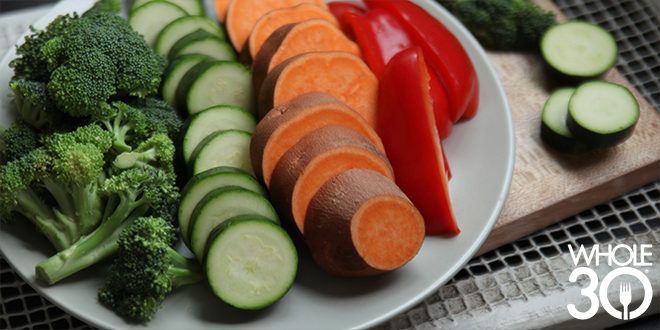 Did you know you can steam veggies in your Instant Pot and it literally takes just minutes? I use my Instant Pot to steam a big batch of mixed veggies to have on hand throughout the week. I like adding them to scrambles, salads, as sides on our dinner plates and to dip in tasty Whole30 spreads and sauces. I think this Instant Pot guide to steaming veggies is a lifesaver and suggest adding it to your bookmarks (or print it and tape it inside your kitchen pantry!).
Perfectly-Prepared Meat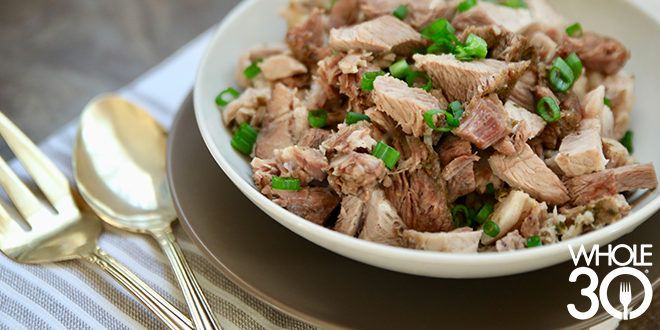 Making a big batch of protein early in the week will make it easier to put together Whole30 meals all week long. The Instant Pot makes a perfectly-cooked pork shoulder or shredded chicken breasts easy. Are you ready for how simple it is?
For the Pork
Ingredients
2 lbs pork shoulder
3 cups of Whole30 compatible broth (chicken, veggie or beef all work well)
1 Tbs. of sea salt
Minced chives to garnish (optional)
Instructions
PLACE the pork shoulder, broth and sea salt in your Instant Pot. Place the lid on and set the steam valve to "Sealing." Press the "Meat/Stew" button and ensure the time is set to 35 minutes.
WHEN the time is up, allow the steam to release naturally. This takes about 30 minutes. Carefully remove the pork shoulder from the Instant Pot and place on a large cutting board.
DICE and garnish with minced scallion (if desired). Store in a glass container until ready to enjoy alongside veggies, on top of a salad or added to a scramble.
For the Chicken
Ingredients
8 boneless, skinless chicken breasts
2 cups of Whole30 compatible broth (chicken or veggie broths work great here)
1 Tbs. of sea salt
Instructions
PLACE the chicken breasts, broth and sea salt in your Instant Pot. Place the lid on and set the steam valve to "Sealing." Press the "Meat/Stew" button and ensure the time is set to 8 minutes.
WHEN the time is done, allow the steam to release naturally. This takes about 10 minutes. After 10 minutes, remove the lid and place the cooked chicken breasts in the fridge to cool. Once cool, shred chicken with two forks and store in a glass container until ready to enjoy.
Simple Spaghetti Squash

Photo by Michelle Tam
Struggling with the right way to roast spaghetti squash? Michelle Tam of Nom Nom Paleo (and OG Whole30 recipe creative) is the Instant Pot pro. Among her many helpful Instant Pot recipes and resources, she has the perfect spaghetti squash method right here.
Quick Mashed Potatoes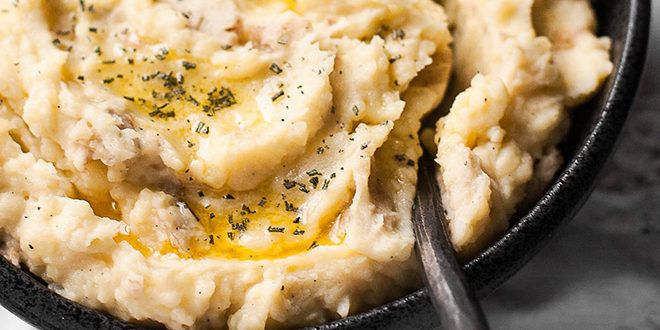 Photo by A Calculated Whisk
A batch of mashed potatoes is nice to have on hand, especially for pulling together quick, crowd pleasing Whole30 dinners on weeknight evenings. This method from A Calculated Whisk makes it quick and easy; please note, she has two versions of this recipe at the link. Follow her Whole30-specific instructions for a compatible dish.
Some links in this post are affiliate links, meaning Whole30 makes a small commission on items purchased via these links. Thank you for supporting our Whole30 Approved partners.
---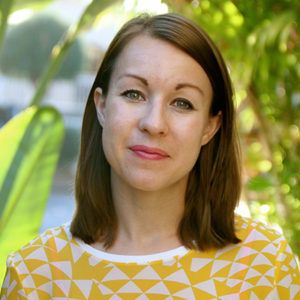 Sarah Steffens has a B.A. in Business Administration, Public Relations from The Master's College in Southern California. After years of experimenting with nutrition and recipes in her own kitchen, she now works as a Personal Chef in Los Angeles, cooking meals that support her client's intention to physically and mentally thrive. She has catered several independent film sets, making it her goal to optimize the energy and well-being of each creative crew. She is the in-house recipe creative for the Whole30, and the creator of the Savor and Fancy blog. When Sarah is not cooking Whole30 and Autoimmune Protocol meals, she is likely exploring mid-century sites in L.A., taking photographs, listening to an audio book or hiking at Griffith Park.
Save
Save
Save
Save
Save
Save
Save
Save
Save
Save
Shanna
Chief Content Officer
Shanna Keller, our Chief Content Officer, hails from Boise, Idaho, where she lives with her husband Alan and a poorly-behaved terrier named Olly. She has spent her career telling stories of life transformation on social, web, e-mail and print media platforms. In addition to celebrating Whole30 successes and stories online, Shanna loves to cook, read, and climb.