Today's article is from Whole30 Recipes superstar and food blogger Alanna of Planks, Love, and Guacamole. (Are you following @Whole30Recipes on Instagram yet? We've got hundreds of complete recipes just like this from a fresh guest blogger every week!)
I am all about flavor when I prepare meals, and nothing adds flavor like sauces, dips, marinades, and dressings. They will liven up plain old chicken salad, tuna salad, salads, meats, main dishes, and veggies. Plus, I'm a dipper. I need to dip my chicken fingers, baked fries, veggies, you name it. Today I will be a variety of ways to liven up your meals using either homemade mayo or ghee as a base.
Start Off Easy, and Get Creative
Everyone has a different palate and enjoys different flavors. For example, take heat… I love it. I use at least 3 tablespoons of wasabi in my mayo, but it's not for everyone! The same goes for horseradish, chili powder, Cajun spices, or hot sauce. So, start with less than you think you might want, as it's easy to add more (and nearly impossible to take heat away from a dish). Taste, then add more to the food processor and give another pulse to incorporate. Just remember the wasabi rule—it takes 5-10 minutes to "activate," so you may not taste it right away!
Herbs are almost always interchangeable. Don't like cilantro? Try basil instead. Don't have any rosemary? Double up on basil, or use thyme and sage. Don't be afraid to mix and match or try new combinations in dishes, although some styles of food just go well with certain herbs. (Italian goes great with basil, oregano, and thyme; while Asian cuising does well with cilantro, Thai basil, or lime leaves.)
Homemade Mayo
Many of my sauces are mayo based. To be honest, I haven't made plain mayo in over a year, as there are so many delicious ways to liven it up. (Before you start, preview Whole30's Perfect Mayo article! This will give you all the basics, like which kind of oil to use, how to prepare your ingredients, and what kitchen tools you can use to blend it.)
If you want a thicker mayo, use more oil. If you want a more salad dressing-like composition, use less oil and more acid, or add some water to thin the mixture out. Note, you can use any acid in these mixtures—lemon juice, lime juice, or any form of vinegar (apple cider, red wine, white, white wine, coconut, and rice). I encourage you to play around with the acids based on different flavors.
It Starts With Food Basic Mayo:
1-1/4 cup of light olive oil, divided
1 egg
1/2 teaspoon mustard powder
1/2 teaspoon salt
1/2 to 1 lemon, juiced
Place the egg, 1/4 cup of olive oil, mustard powder, and salt in a mixing bowl, blender, or food processor. Mix thoroughly. While the food processor or blender is running (or while mixing in a bowl with a stick blender), slowly drizzle in the remaining cup of olive oil. After you've added all the oil and the mixture has emulsified, add lemon juice to taste, stirring gently with a spoon to incorporate.
Now comes the fun part! These are just a few ideas. Be creative and vary your acids, fresh herbs, spices, and condiments. All of these dips are made just like the mayo, adding most ingredients to the food processor, then slowly drizzling in the oil.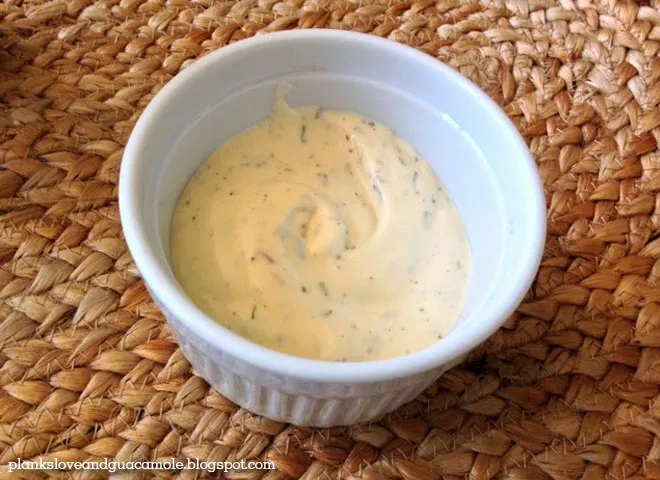 Flavored Mayo: Chipotle
1-1/4 cup light tasting olive oil
1 egg, room temperature
1 Tbsp lime juice
2 chipotle peppers in adobo sauce or 1-3 tsp chipotle chili powder/regular chili powder
1/2 tsp salt
1/2 tsp granulated garlic
1 tbsp chopped cilantro
Add everything except oil to food processor. Pulse. Drizzle oil in through top holes.
Flavored Mayo: Spicy
Mix in 1-3 Tbsp Frank's Hot Sauce (or other Whole30-compatible hot sauce) to your mayo.
Flavored Mayo: Wasabi
Mix in 1-3 Tbsp of wasabi powder to your mayo batch. My favorite brand of wasabi powder is Eden Organic. Also remember that wasabi powder takes 5-10 minutes to activate, so you may not taste the heat initially!
Flavored Mayo: Roasted Garlic and Herb
First, roast your garlic.
Preheat oven to 400F.
Cut the ends off of the whole garlic head, and place in a muffin tin.
Tent with tin foil.
Roast for 45 mins.
Cool and pop out pieces of roasted garlic.
Add 1 head of roasted garlic and 1/4 cup fresh herbs (or 1 Tbsp dried herbs) to your food processor. Pulverize, then make mayo exactly as listed above.
Flavored Mayo: Cajun
Add 1-3 Tbsp of your favorite Cajun or creole seasoning to your mayo.
Flavored Mayo: Horseradish
Add 1-3 Tbsp fresh grated horseradish to your mayo.
Mayo-Based Cream Sauces
You can use mayo to make some really delicious creamy sauces to top meat, seafood, eggs, or vegetables. Here are a few of my favorites.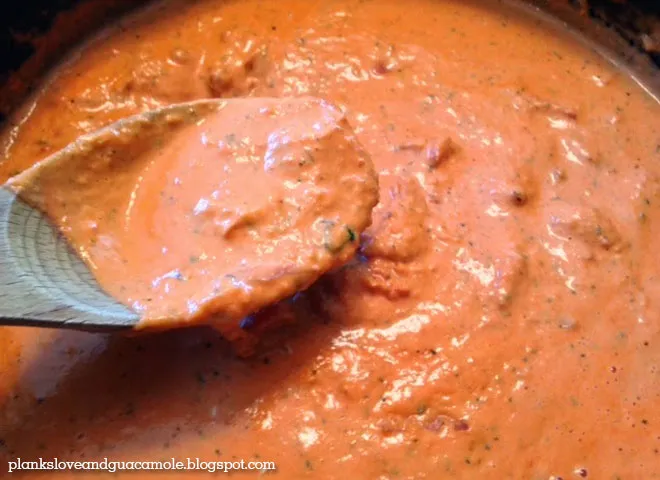 Basil and Prosciutto Cream Sauce
This creamy Italian sauce is amazing per spaghetti squash or zoodles.
Ingredients:
Makes 3 cups of sauce
1 Tbsp ghee
1 small onion (about 3/4 cup chopped), chopped
2 large cloves of garlic, minced
Handful of fresh basil, chopped
2 cups tomato sauce (jarred, homemade, whatever you like. Be sure it is sugar-free.)
4 oz (1/4 lb) proscuitto, chopped
1 tsp arrowroot starch
Sea salt and black pepper to taste
First, make the cream base. Place the egg, red wine vinegar, oregano, salt, and papper in a food processor. Pulse to combine. With the lid on, slowly pour the oil, using a spouted measuring cup, through the small holes on the top of the lid, all the while constantly pulsing. Once all of the oil has been added, its done! It should be emulsified, like mayonnaise.
When that is done, set a large sauce pan on the stove on med-low. Add 1 Tbsp ghee. Chop your onions and add them to the pan to sauté. Sauté a few minutes until translucent. Add garlic and basil to the pan last and sauté 1-2 minutes. Add everything from the sauce pan to the blender. Top with 2 cups tomato sauce. Blend until smooth. In the same sauce pan, sauté the chopped proscuitto just a few minutes. Add the cream sauce to the proscuitto sauce pan. Mix to combine. Add the arrowroot starch, mix to combine. Simmer the sauce for about 5 minutes, stirring to combine it all well. Add sea salt and black pepper to taste, I usually add about 1 tsp of each.
Roasted Garlic, Bacon and Mushroom Cream Sauce
This is a creamy alfredo-like sauce that is great with spaghetti squash or zoodles. I usually add 1 lb chicken to the recipe and cook the chicken in the bacon grease.
4 slices of Whole30-compatible bacon
1- 8 oz package of mushrooms, sliced
1 batch of roasted garlic mayo (see above)
3 cloves of garlic, sliced
Fresh parsley
Heat a large pan on medium. Cook the bacon in the pan, save the fat!

3. Remove bacon when it is cooked and chop it. Set side. Don't worry, you'll get it back. Add the sliced mushrooms to the pan with bacon grease and cook them. Add the sliced garlic, sea salt, black pepper and italian seasoning. Cook garlic for about 2 minutes. Add the chopped bacon back in. Add the roasted garlic mayo and mix until all is combined, evenly coated and sauce is warmed.

 Garnish with fresh parsley.
Ranch Dressing
Ranch is the new black, guys! If you are only going to make one sauce from this whole article, make the ranch. It's really great on basically everything.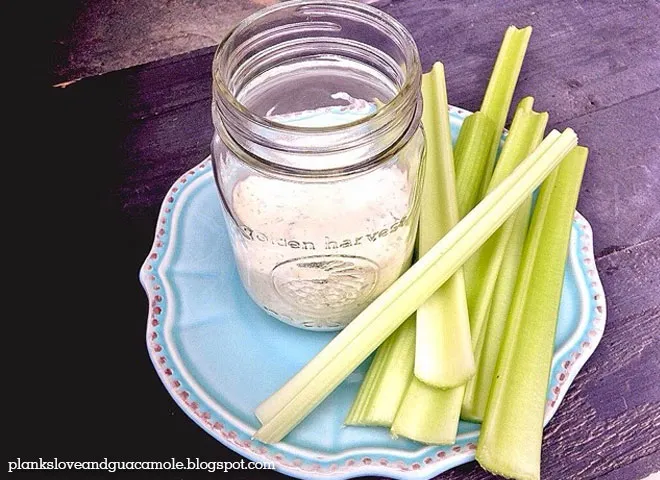 Basic Ranch:
Place the egg, 2 Tbsp red wine vinegar, spices and herbs (everything but the coconut milk) in the food processor. Pulse a few times. Measure out 2/3 cup oil. Slowly pour the oil in through the top holes of the food processor (running on low speed). It will take a few minutes to get it all in. Once all the oil has been added in, add the coconut milk and pulse a few more times.
Ranch Variation: Egg-Free Ranch
My egg ranch is definitely preferable to me, but this is a good option for egg intolerances.
Blend it all in blender, refrigerate over night to thicken.
Ranch Variations: Buffalo
Add 1-3 Tbsp compatible hot sauce (like Frank's Hot Sauce) to your dressing.
Ranch Variations: Bacon
Substitute half or all of the oil with bacon grease. Make the dressing using the standard directions. Make sure your bacon is compatible; sugar free and well sourced. I like to also add bacon crumbles into my bacon ranch for an extra crunch!
Creamy Dressings
These creamy dressings are a fantastic way to add flavor to grilled meat like chicken, lamb, or beef; on top of white fish or burgers, mixed into mashed potatoes, or as a salad or vegetable dressing.
Tzatziki Sauce
2/3 cup avocado oil or light olive oil
2 Tbsp lemon juice
2 cloves of garlic, minced
1/4 cup fresh dill or 1 Tbsp dried dill
1/2 tsp salt
1/2 tsp pepper
2 Tbsp coconut milk
1 cup cucumber, seeded and shredded
Add minced garlic and lemon juice to food processor and pulverize. Add everything else except oil, coconut milk, and cucumber. Pulse to combine. Drizzle in oil while food processor is on low speed. Add coconut milk once oil is incorporated. Add cucumber and pulse to combine.
Creamy Caesar
Add minced garlic and anchovy fillets to the food processor. Pulverize. Add all other ingredients besides oil and coconut milk. Pulse to combine. Slowly drizzle oil in top holes. Add coconut milk in last, pulse to combine.
Creamy Dill
Goes great with artichoke, on grilled fish or chicken, or as a raw veggie dip.
Mix all ingredients together in a small bowl. Keep refrigerated.
Ghee-Based Sauces
These are rich, creamy sauces made from emulsified egg and melted ghee. They are a real treat and so filling. They are really great on anything- fish, meat, vegetables, eggs, etc. If you can't find ghee at your local grocery store, you can make it yourself, or purchase it online. The brands we use and recommend include pastured, organic, Whole30 Approved Pure Indian Foods, OMGhee, and Tin Star Foods.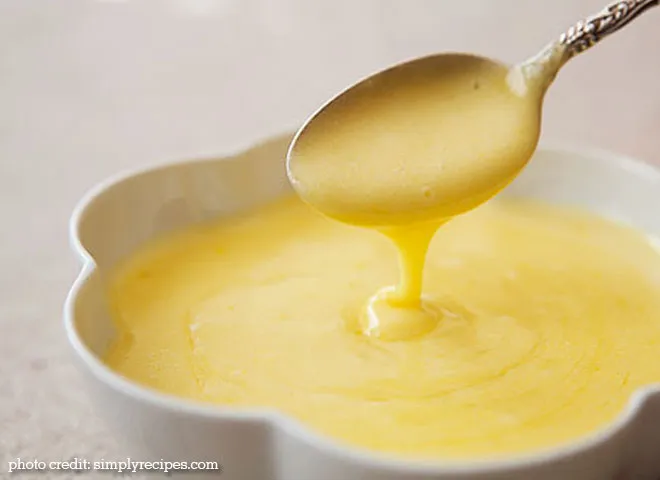 Béarnaise
This goes great on a rib eye steak, or any steak really. It is also nice drizzled over veggies, especially asparagus.
2 egg yolks
1/2 cup ghee, melted
2 Tbsp white wine vinegar
1 Tbsp lemon juice
1 Tbsp shallot, minced
2 Tbsp tarragon, split
1/2 tsp salt
Melt your ghee on the stovetop on very low then transfer to spouted measuring cup. Add the white wine vinegar, minced shallots, lemon juice, and 1 Tbsp of tarragon and salt to a food processor. Pulse to combine. Let it sit for 10 minutes to marinate. Add the yolks. Pulse to combine. While constantly pulsing, slowly drizzle the melted ghee in very slowly. Once it is emulsified open the lid and add the additional 1 Tbsp tarragon. Pulse to combine.
Hollandaise
This sauce is used for traditional "Eggs Benedict". It goes great over poached eggs, fritters, potatoes, or vegetables.
Melt your ghee on the stovetop on very low then transfer to spouted measuring cup. Add the yolks, lemon juice, salt and cayenne. Pulse to combine. While constantly pulsing, slowly drizzle the melted ghee in very slowly.
Easy Buffalo Sauce
Melt it all together on low in a sauce pan. Toss with wings, drizzle on chicken or burgers, goes great with Ranch!
---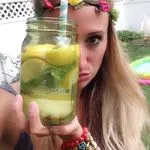 Alanna is a New York-based mom of two and a food blogger over at Planks, Love, and Guacamole. She has been living a paleo and real food lifestyle for nearly four years, and writes recipes recreating her favorite foods in a healthy way without sacrificing any flavor. Her journey began while pregnant with her first child and severely anemic. She is now on a lifelong journey to a healthy and sustainable lifestyle. She has completed four rounds of the Whole30 program and likes to do one every 3-4 months as a way to stay on track.
You can connect with Alanna via her blog, Instagram, Twitter, Facebook and Pinterest!
header image: consciousnutrition.com
Melissa Urban
Co-Founder / CEO
Melissa Urban is a 7x New York Times bestselling author (including the #1 bestselling The Whole30) who specializes in helping people establish healthy boundaries and successfully navigate habit change. She has been featured by the New York Times, People, the Wall Street Journal, Forbes, The Today Show, and Good Morning America, and is a prominent keynote speaker on boundaries, building community, health trends, and entrepreneurship. She lives in Salt Lake City, UT with her husband, son, and a poodle named Henry.