Our @whole30recipes Instagram feed brings you delicious, Whole30 Approved recipes all day, every day. And, in our series, The Best of @Whole30Recipes, we'll be bringing them to our blog! Each week, we'll feature a new mini-collection of our favorite recipes. This week, we're featuring recipes from three of our favorite AIP Instabloggers.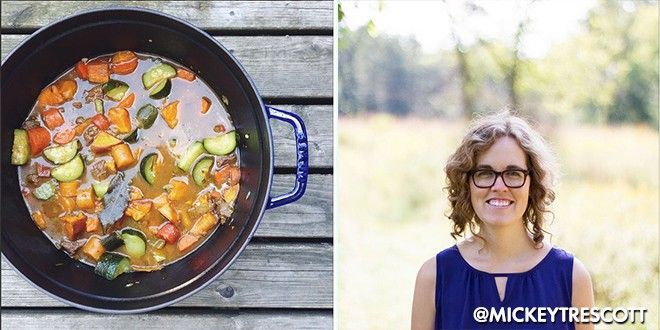 Hearty Veggie Soup, @mickeytrescott
1 tablespoon solid cooking fat
1 large yellow onion, chopped
4 cloves garlic, minced
1-inch piece ginger, peeled and minced
4 carrots, cut into 1 1/2 inch chunks
2 parsnips, cut into 1 1/2 inch chunks
1 large sweet potato, peeled and cut into 1 1/2 inch chunks
1 cup crimini mushrooms, halved
1 tablespoon chopped rosemary or thyme
1 tablespoon apple cider vinegar
2 quarts bone broth
1 bay leaf
1 teaspoon sea salt
2 zucchini, chopped into 1 1/2 inch pieces
Heat the solid cooking fat in a heavy-bottomed pot over medium-high heat. Add the onion and cook, stirring, for 5 minutes. Add the garlic and ginger; cook for another couple of minutes.. Add the carrots, parsnips, sweet potato, mushrooms, rosemary, and thyme, and saute for another 5 minutes. Add the vinegar, broth, bay leaf, and salt. Bring to a boil and then reduce the heat, cover, and let the soup simmer gently. Cook for about 10 minutes before adding the zucchini. Cook for another 10 minutes, until the veggies are just tender. Check that the broth is salty enough and add more if needed.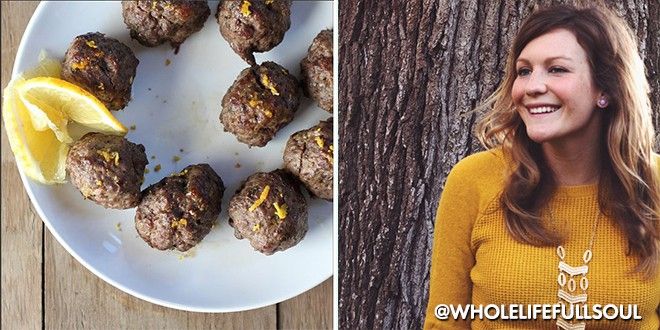 Tarragon Lamb Meatballs, @wholelifefullsoul
1lb ground lamb
1 tablespoon fresh tarragon
1 zest of one whole orange
½ an orange juice
½ teaspoon sea salt
¼ teaspoon ground clove
Preheat oven to 400. Grease baking sheet or cast iron skillet with coconut oil. Combine ingredients in a bowl with your hands (you gotta get dirty with these). Make into 10-12 equal size balls, place on the pan and pop them into the oven. Bake for 20-25 minutes until cooked through (they will begin to brown on the outside).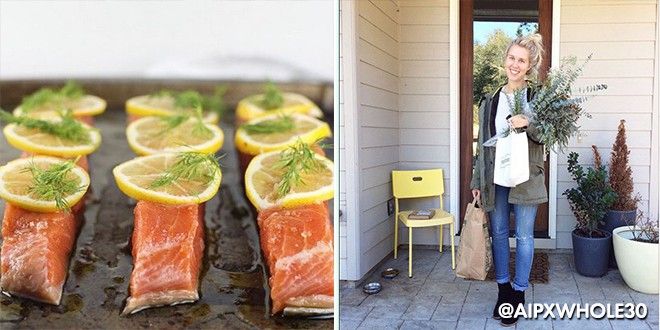 Lemon Baked Salmon, @AIPxWhole30
1lb salmon filet, cut into thin strips or kept whole
olive oil
coarse real sea salt
lemon slices
dill
Turn on your oven's broiler. Place salmon on baking sheet. Drizzle olive oil over salmon, sprinkle with coarse sea salt and then top with fresh dill. Place lemon slices over salmon. Place in oven. Cooking time varies depending on thickness of salmon, so after 7 minutes check to see how it is cooking by using a knife to cut into the thickest part of the salmon. Remove lemons before eating and top with extra fresh herbs.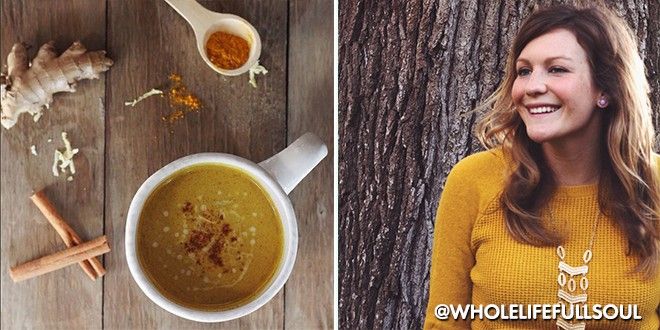 Immune Boosting Turmeric Tea, @wholelifefullsoul
1 cup hot green tea (let steep for 2-3 minutes)
1 tablespoon coconut oil
1 tablespoon coconut milk (make sure it's free of additives)
½ teaspoon ground turmeric
¼ teaspoon fresh grated ginger
¼ teaspoon cinnamon
Sprinkling of ground cloves
Stir together coconut oil and turmeric until it creates a paste. Pour hot green tea into a blender, add half of turmeric paste along with cinnamon, fresh ginger, cloves and coconut milk. Blend on high until mixture becomes frothy. Pour in a cup sprinkle more cinnamon//clove//ginger or favorite spices, relax and enjoy. Tip: Save the other half of your turmeric paste for another morning and you're already one step ahead. You can easily make a large batch of the paste as well.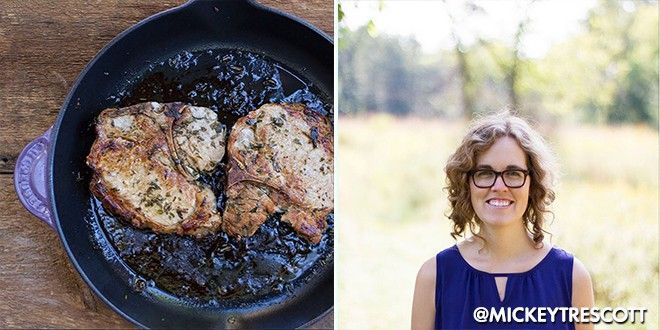 Sear-Roasted Pork Chops, @mickeytrescott
2, 1" thick pastured pork chops
2 tablespoons fresh herbs, minced (like rosemary, sage and/or thyme)
1 teaspoon sea salt
1 tablespoon solid cooking fat
To prepare the chops: make a few slices through the fatty outer section, being careful not to slice the meat. Preheat the oven to 350. Combine the minced herbs and sea salt in a small bowl. Heat the solid cooking fat in the bottom of a skillet on medium-high heat. Meanwhile, rub the herb and salt mixture on both sides of the chops. Sear the pork chops for 2-3 minutes on one side, and a minute on the second. When they are finished, pick up one of the chops with tongs and sear the fatty outer layer for about 30 seconds and repeating with the other chop, returning both to the pan on the same side. Place in the oven and cook for 10 minutes, or until an internal thermometer reads 140.
Have a favorite from the @whole30recipes feed? Is there a collection you'd like to see? Let us know in comments!
Melissa Urban
Co-Founder / CEO
Melissa Urban is a 7x New York Times bestselling author (including the #1 bestselling The Whole30) who specializes in helping people establish healthy boundaries and successfully navigate habit change. She has been featured by the New York Times, People, the Wall Street Journal, Forbes, The Today Show, and Good Morning America, and is a prominent keynote speaker on boundaries, building community, health trends, and entrepreneurship. She lives in Salt Lake City, UT with her husband, son, and a poodle named Henry.