This article was contributed by Whole30 alumni Dawn of Made It, Love It Paleo
I have always loved vegetables. My mom tells stories of how I would go crazy for pureed green beans, carrots, spinach, and turn my nose up at the bananas, pears, and peaches when I was a baby. She also likes to point out that all my favorites were guaranteed to make a nice green or orange stain on anything I wore. (Sorry Mom.) To this day, I would still choose sweet potatoes over apples and spinach over strawberries. I don't even like berries. I know, I'm so weird.
Whether you like veggies as much as I do or not, eating more of them is something everyone (no matter what diet/lifestyle/program you are following) can agree on. Vegetables provide so many of the essential nutrients we need to thrive; eat the rainbow, as they say! We like to have a variety of vegetables, prepared different ways throughout the week to keep things interesting. However, as prepping and cooking veggies is generally what takes up most of my time in the kitchen, especially on the Whole30, I've pulled together a few vegetable "hacks" that have made my Whole30 life easier.
[Tweet "On the #Whole30 blog: 8 hacks to help you eat more veggies, from @madeitloveit."]
Make a Fritter
Or a cake, or a "patty," whatever you call it. No recipe needed; just shred your veggies, squeeze out the excess liquid, and combine them with an egg, a little coconut flour or almond flour, salt, and pepper, and mix together. If it seems too wet, add a little more flour. Too dry? Add another egg. Pan-fry over medium-high heat until brown, flip over and repeat. This is a delicious way to eat more veggies, and they freeze really well.
From the Whole30 team: this works especially well with potatoes, zucchini, summer squash, beets, and carrots. Try a mix of veggies, and add green onion, fresh herbs, or a mix of spices to change up the flavor.
Nut Milk Bag
Have you come across a recipe that calls for your shredded vegetables to be as dry as possible (like a fritter)? You could waste a bunch of paper towels or stain a kitchen towel (like I did)… or you could buy a nut milk bag. A nut milk bag is exactly what it sounds like; it's used to make nut milks (like almond milk). That's why I bought mine, but I soon realized it's the perfect thing to squeeze the excess moisture out of shredded veggies. Once you're done, just flip the bag inside out, rinse under the sink, and hang it from a cabinet knob to dry. Here's the one I use.
From the Whole30 team: some veggies, like zucchini or summer squash, retain a lot of moisture. If you shred them and toss them right into your patty, it likely won't stick together. If you don't have a nut milk bag, you can try this trick: after shredding, place them in a colander or strainer and sprinkle your veggies with a teaspoon of salt (to draw out the water). Let sit for 15 minutes, then press down on the vegetables with a paper towel (which also removes the excess salt), letting the remaining water drain out the bottom.

Spiralize
Spiralizing is so much fun, and a great way to get kids involved too. You can use a spiralizer to make veggie noodles, rice, even noodle "buns" for burgers. I recently posted about Inspiralized, a book all about how to use spiralized vegetables: read more about it here.
From the Whole30 team: you can spiralize most any vegetable, as long as isn't hollow in the center, or too mushy. Potatoes, zucchini or summer squash, carrots, beets, cucumber, apples, pears, or plantains are all great places to start.
Roast Everything
Roasting brings out the natural sweetness in vegetables. I have found this is the easiest way to get your kids (and your husband) to eat them. Cut everything into uniform pieces, toss in your cooking fat of choice, and roast at 400° until veggies are soft and slightly browned. Our favorites are Brussels sprouts, sweet potatoes, carrots, and zucchini. Why is this a hack? Because you can get the rest of your meal ready while your veggies cook themselves!
From the Whole30 team: For more information on which veggies you can roast, cooking times, and seasoning suggestions, turn to the Perfect Roasted Vegetable section on pages 166-167 of The Whole30.)

Spice It Up
Stock up on a few awesome spice blends, or make your own. Toss your veggies in spices before roasting, or sprinkle some on just before serving. Aloha Spice Company is one of my favorite places to get delicious spice blends and flavored sea salts. Pete's Fire Hawaiian kicks up the spice and flavor of any vegetable.
From the Whole30 team: Read your labels on spice mixtures, because some add sugar, corn starch, or other off-plan ingredients. You can also check out our Whole30 Approved page, featuring more than 100 compatible spices and spice mixtures from Spice Hound, and a great all-purpose spice blend from Paleo Powder.
Pre-Cut Vegetables
Greatest time saver EVER. Every store has pre-cut vegetables that make meal prep so easy. Roast them, saute them, throw them in soup or a salad. My favorite pre-cut veggie is butternut squash. It's my favorite vegetable, but one of the most difficult to prep. I pick up a pre-chopped bag every week from Trader Joe's and stock up on 2-pound containers of chopped butternut squash from Costco. (When I buy the big container it's because I'm making this.)
From the Whole30 team: Pre-cut veggies are more expensive, so save the splurge for things that are harder to prep (like butternut squash or beets) and save the easier stuff for do-it-yourself. We promise, it only takes 30 seconds to turn a zucchini into "noodles"!
Frozen Vegetables
Same idea as the pre-cut veggies, but these have the added convenience of lasting far longer. Did you know that frozen vegetables can have just as much (if not more) nutrient value than fresh veggies? Read more about it here.
From the Whole30 team: Frozen vegetables can also be economical, and allow you to eat your favorites year-round. Try the Creamed Spinach recipe on page 387 of The Whole30 for an easy side dish featuring frozen spinach.

Leafy Greens
Always have leafy greens on hand. Spinach and Spring Mix are our favorites. An easy way to get dinner on the table and make sure you have your vegetables is serve your meal over a bed of greens. This is really great for those who don't like veggies, like my husband. He gets a bite of food and spinach on the same fork and down the hatch it goes. (Me, on the other hand, I like to do things like this with my spinach.
From the Whole30 team: Different greens go better with different dishes. Kale or spinach are a delicious base for ground meat (like the leftovers from Stuffed Peppers on page 222 of The Whole30). Choose a more delicate lettuce (like Boston, Bibb, or butter) for cold dishes like a Protein Salad (page 161) or the meat from the Thai Cucumber Cups (page 234). And arugula goes great as a base for Melissa's Chicken Hash (page 228).
More Veggies, Please!
I hope these Whole30 vegetable hacks make your life a little easier next time you're in the kitchen. Got your own hack? Share it with us in comments below!
---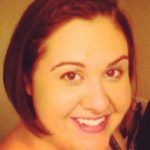 Hello there, I'm Dawn. I'm a regular girl doing my best to feed my family in a healthy, sustainable way using a Paleo template. I also blog about it at
Made It, Love It Paleo
. I recently completed a Whole30 and it's completely changed my life. I was mostly gluten free and dairy free before, but the Whole30 has taught me what really makes me feel my best. There has been nothing in my experience with food, health and weight loss that has made an impact on me like the Whole30. It's one of the best things I've ever done.