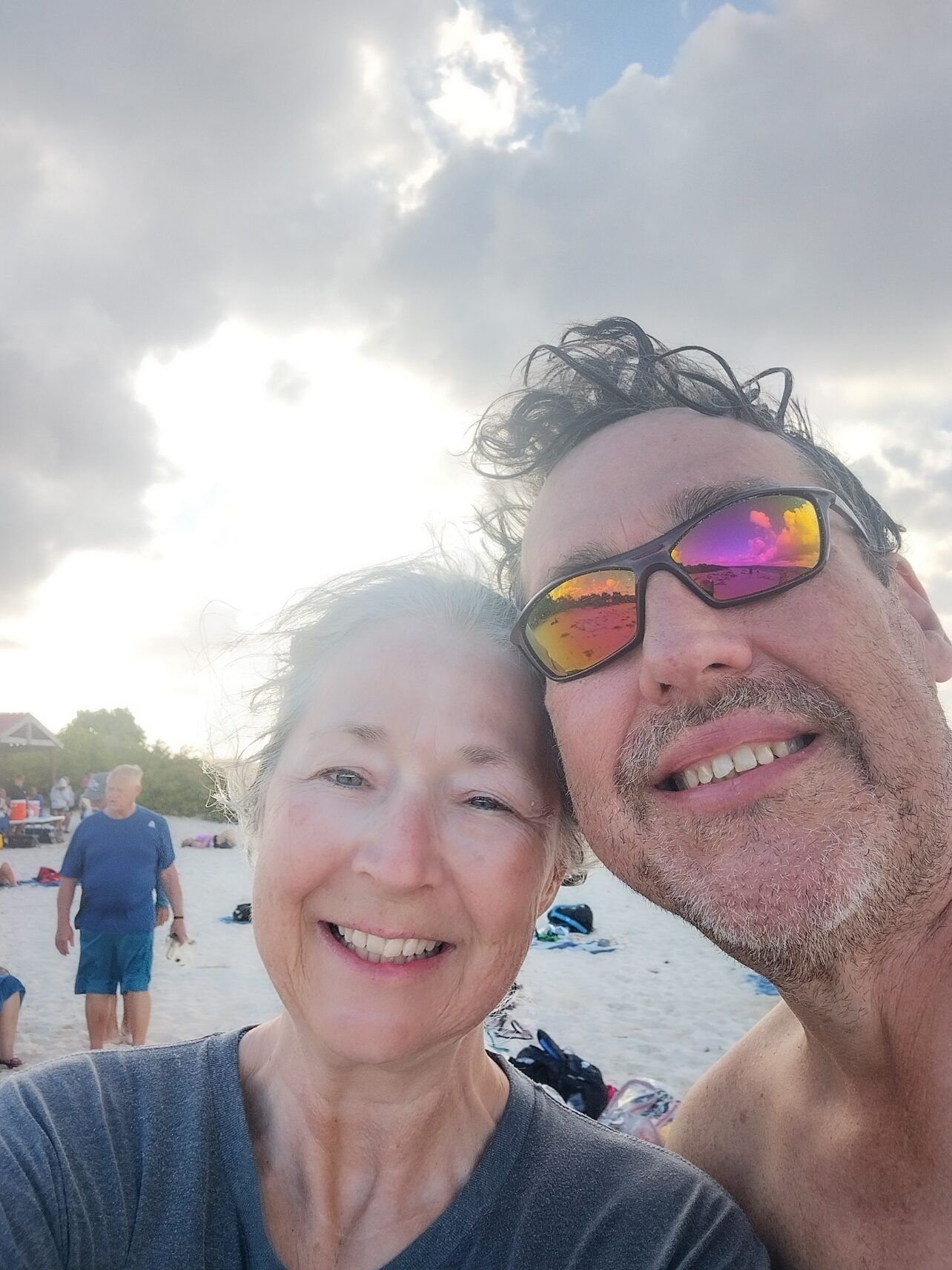 Cheryl & David P.
Milliken, Colorado
My husband and I experienced healthy readings in cholesterol and A1C
I was diagnosed with psoriatic arthritis. The prescription called for some very powerful medicine. I am already on medication for a different autoimmune disease so I asked my rheumatologist if I could possibly do something else. She let me know that inflammation can be the result of food allergies and that I might consider an elimination diet to see if that was my issue. I researched her suggestions and found Whole30 to be reasonable and well thought out.
My husband has high cholesterol and was placed on a statin, so we decided to do the program together. The first month was difficult only from the perspective of shopping and altering our menu. We were already eating far less sugar so there wasn't much of a problem with craving sweets. However, becoming an avid label reader and distinguishing between added sugar and naturally occurring sugars was a huge eye opener! As I am a foodie, I worked very hard to find inclusive ingredients and add my spin in terms of herbs and spices. We were able to use the Whole30 website to find recipes and check out compatible ingredients.
Through Reintroduction, we found that we feel much better without dairy, sugar, soy, and gluten. We don't really miss these ingredients and have found that fresh fruit gives us all the sweetness we need. I do miss cheese but I don't miss the effect cheese has on me so I can really do without it.
One year later, my inflammation is non-existent! I have no pain or swelling. My husband and I have both lost weight without counting carbs or calories. Our energy has increased, and our daily walk has grown to 3-4 miles a day. We had our yearly wellness checks and both my husband and I experienced healthy readings in cholesterol and A1C. I have had increases in bone mass and, as I have osteoporosis, both I and my rheumatologist are very happy! My doctor said that she wished to share my story because not everyone believes in the food/inflammation connection.
I would tell anyone thinking of doing Whole30 to do some reading and be informed before starting, because many people will need to change what they shop for and how they cook. I would also recommend incorporating some physical activity if you can, especially if it's something you enjoy, like going for a walk. Having my husband on this journey with me, also made a huge difference. We are able to support each other and encourage each other when we hit low points. I always thought that the weight was the problem. However, feeling unhealthy is the real issue. When you feel better it is natural to want to continue to feel healthy.