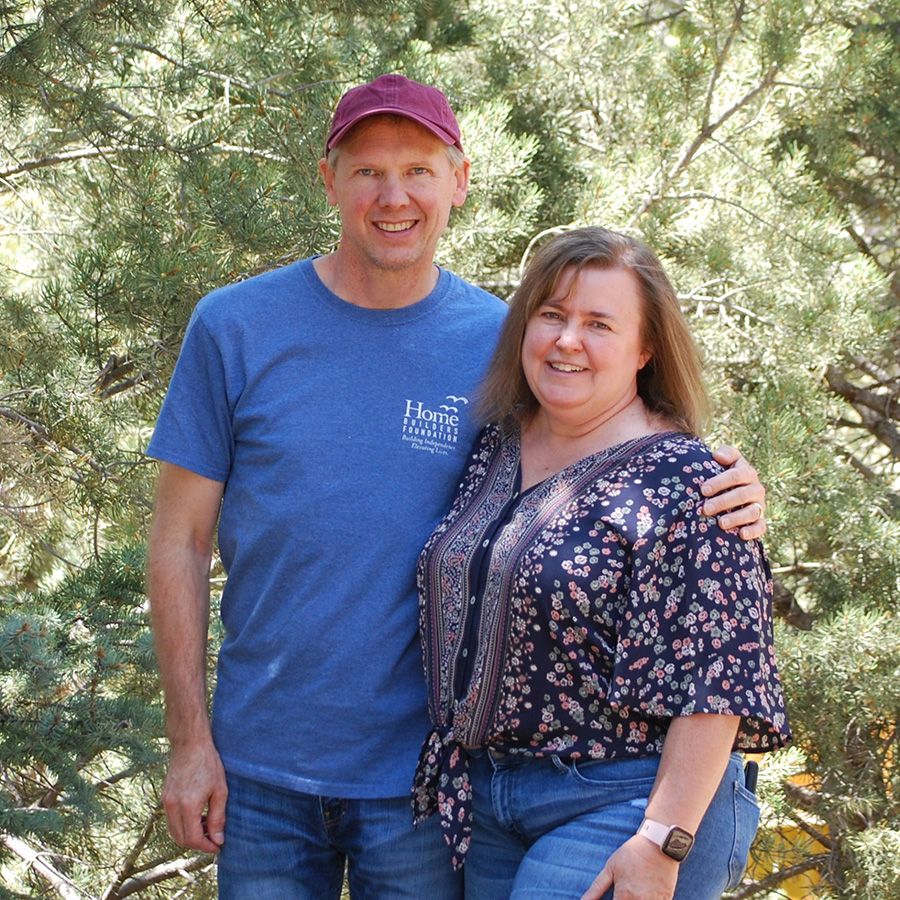 Joe a.
Littleton, CO
The Whole30 has taught me to love food more, because I no longer think of food as bad.
Joe's Story:
My Whole30 experience has been life-changing. Although my wife and I approached the Whole30 process with a bit of skepticism and low expectation of actually making it through the 30 days, we quickly adapted. With Whole30 Certified Coach Kim Sandman as our guide, we easily made it through the 30-day elimination protocol and then reintroduction. Her gentle, empathetic manner, deep knowledge of the Whole30, daily encouragement, and practical advice along the way kept us on track.
Prior to the Whole30, I had a bit of a sugar addiction and thought that I was making wise choices with my daily meals. I was also on medications for hypertension and high cholesterol. Through the Whole30, my wife and I learned how to read labels, recognize those ingredients that were not healthy for us, and change our idea of what meals could look like.
Having completed the entire process, I am excited by my new "normal" of thoughtful and healthy food choices. I am feeling better than ever, and a recent annual physical confirmed a dramatic improvement in my blood pressure and cholesterol levels to the point of a likely reduction or elimination of medications to treat these conditions!
Alice's Story:
I love food. My biggest joy comes from trying new restaurants, and I rarely order the same thing twice when I revisit a restaurant.
Several years ago our family experienced a very tumultuous year when my father, father-in-law, mother, and daughter all suffered serious medical events. I ate my way through the stress. When I was ready to return to normal life I struggled to get back to better health, so I picked up the Whole30 book. I read the first few chapters and declared 'NEVER' would I do this because I love the way I eat. For 2 years the book collected dust.
This year my husband and I will become empty nesters, so we began practicing dating again and envisioning what life would be like without kids in the house. That was when I saw a Spiritual and Physical Wellness class happening locally. My husband and I decided that this would be a fun activity to prep for our new life. At the first class Whole30 was discussed and I remembered my vow of NEVER because I love the way I eat. After listening to the coaching Kim was giving the class, we decided we would incorporate the lifestyle a few days a week. As the coaching continued we began to realize it was not that difficult to follow the plan so we committed to 30 days.
The coaching and encouragement Kim provided, along with the support of the Whole30 group she placed us with, were essential to our success. I no longer needed an OTC sleep aid to fall asleep (something I had come to rely on 2-3x per week). And I was no longer waking up during the night either. As a child I had eczema, and as an adult I still had dry patches on my face no matter what moisturizer I used – during quarantine I ran out of moisturizer and yet the dry patches were suddenly gone! For my family the most astounding change was I no longer got 'Hangry', something that could disrupt the entire household. I still love food, but now I'm eating when I'm hungry and not just mindlessly eating. And I'm enjoying trying new recipes. These are NSVs I would never have predicted, and ones that are well worth the commitment. In addition, I have lost 9 pounds without the stress of ever tracking a calorie or meal. In some ways the Whole30 has taught me to love food more, because I no longer think of food as bad. And I know this new lifestyle means my husband and I get many more years to enjoy our empty nest!