13Welcome to Dear Melissa, where I answer your questions about transitioning into or completing a Whole30, successfully sticking to your new Food Freedom habits, and figuring out how to make a healthy, sustainable lifestyle work in the real world.
---
Dear Melissa,
I drive all day for work/ I work "in the field" with no access to a kitchen/ I have long, busy shifts where I can't prepare or cook a real meal. Can you help me stay Whole30-compatible on the go, without resorting to eating nothing but EPIC bars? -Love, Everyone
Dear Everyone,
Of course I can help! When I worked an office job a million years ago, I was lucky enough to have access to a full kitchen, including a blender, microwave, and full-size fridge. But not everyone has scheduled breaks, a full lunch hour, or access to a kitchen to make your Whole30 work meals easy. Here are three strategies for busy on-the-go working people who need help staying Whole30-compatible during their richly-scheduled weeks. (FYI, none of these companies are sponsors, they just make products I like and use myself.)
1. Do you have access to electricity? Try a My Hot Logic cooker.
My Hot Logic is a portable system that cooks your food while you go about your busy day. It comes with a glass storage container (and lid), and the cooking unit. You can place raw ingredients (like eggs and diced veggies) inside and let them cook throughout the day, or place your pre-made meal (like a cooked frittata) inside and simply reheat it before lunch. The Hot Logic cooks your food slowly and evenly, and you can eat your meal right out of the glass storage dish.
Your lunchtime plan: Make the Mushroom, Leek and Spinach Frittata from The Whole30 Cookbook (page 16), a double-batch of No Fuss Salmon Cakes (page 346 in The Whole30), or double your dinner recipe. Bring a portion into work the next day and reheat for lunch. No time to prep? Grab some eggs, baby spinach, blueberry, and avocado and cook your spinach-blueberry scramble while you work, served with a side of our favorite healthy fat.
2. No fridge, but need to keep stuff cold? Try a Pack-It Freezable Cooler.
I shared my cooler on social media during a road trip from Salt Lake City to Jackson Hole, WY. The Pack-It Freezable Cooler folds up and store in your freezer, where the insulation gets cold (like a freezer pack). When you're ready to use them, just open them up and stick your food and drink inside; the cooler will keep your stuff cold for up to 10 hours (although 4-5 is more likely if you're out in the heat).  The best part? You don't have to take up precious space in your cooler for an ice pack, which means you'll have room for that can of LaCroix.
Your lunchtime plan: Make a big batch of Protein Salad (page 161 in The Whole30), Slow-Cooker Pork Lettuce Wraps from The Whole30 Cookbook (page 110), or a frittata (just as delicious eaten cold) and bring a portion in your just-pulled-out-of-the-freezer Pack-It cooler.
[Tweet "Keep your #Whole30 meals hot, cold, and fresh without a workplace fridge or microwave!"]
3. No microwave, but you want a hot meal? Try a Thermos Stainless King Food Jar.
The Thermos Stainless King Food Jar ain't your mama's thermos. These wide-mouthed food jars keep food hot for up to 7 hours, and provide food storage + a serving container all in one. (This one also comes with a spoon folded right into the lid.) The double-wall insulation is sturdy enough for a construction site, but means you won't burn your hands holding onto it. Bonus! It doubles as cold storage too, so if you're packing your Pack-It Cooler and want iced tea on the site, it's got you covered.
Your lunchtime plan: Make a batch of Classic Chili (page 342 in The Whole30), Chicken Chowder (page 336 in The Whole30), Pork Posole (page 87 in The Whole30 Cookbook) or your favorite ground meat with diced veggies in tomato sauce. Reheat them on the stove or in the microwave before you leave for the day, and fill your Thermos with deliciousness. Tuck into a hot, hearty lunch—don't burn your tongue!
Planning and Prep Still Required
Most of these options require you to do some meal prep ahead of time, but this is Whole30—that kind of comes with the territory. In each of these scenarios, you'll want to make sure you always have Whole30 emergency food on hand too, in case your day gets crazy and you need a snack or mini-meal. Yes, we generally recommend no snacking, but that's a general recommendation, not a rule… and if you're an EMT, police officer, nurse, teacher, personal trainer, on-the-go parent, business traveler (the list goes on), we understand that sometimes, snacking is inevitable.
Best in health,
Melissa
---
Got a question for Melissa? Submit it using this handy form.
Remember, we aren't answering questions about the Whole30 rules via this column (use the forum!), nor are we able to offer you specific advice about your medical issue, health condition, or body composition.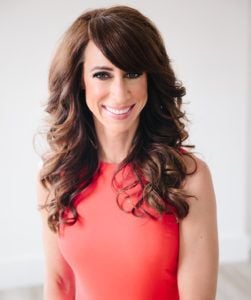 Melissa Urban is a Certified Sports Nutritionist, and the author of the New York Times bestselling books It Starts With Food and The Whole30: The 30-Day Guide to Total Health and Food Freedom; Food Freedom Forever; and The Whole30 Cookbook. She has been featured in the Wall Street Journal, New York Times, Details, Outside, SELF, and Shape as the co-founder of the Whole30 program. Melissa lives in Salt Lake City, UT.
Photo credit: Marie Carmel Photography
Save
Save
Save
Save
Save
Save
Save
Save
Save
Save
Save
Melissa Urban
Co-Founder / CEO
Melissa Urban is a 7x New York Times bestselling author (including the #1 bestselling The Whole30) who specializes in helping people establish healthy boundaries and successfully navigate habit change. She has been featured by the New York Times, People, the Wall Street Journal, Forbes, The Today Show, and Good Morning America, and is a prominent keynote speaker on boundaries, building community, health trends, and entrepreneurship. She lives in Salt Lake City, UT with her husband, son, and a poodle named Henry.