Dear Melissa,
I am 16 years old, turning 17 soon. My birthday is coming up and I need your advice on how I should celebrate my birthday on the Whole30.
I did the Whole30 once and I fell in love with it. I am wanting to continue it, but I would like some advice from you on how I should eat on my birthday. I don't want to go down the wrong path and mess up my Whole30. Also, thank you so much for making this. I have become so much happier with my body and I feel that I am more positive. Your Whole30 has changed me in such a positive way.
Sincerely, Christina
Dear Christina,
Happy birthday! How awesome that you decided to do the Whole30 on your birthday month; I think it's the best gift you could give to yourself. And of course you should celebrate! But celebrating doesn't have to include cake, cookies, candy, and soda.
[Tweet "Plan your #Whole30 birthday … @melissahartwig_ Urban shares 29 ideas for a fun, totally compatible birthday celebration."]
Here are some ideas for celebrating Whole30-style. (P.S., these apply just as well to grown men and women as they do to teenagers.)
Go traditional with a party
You can still throw a killer birthday event; it just requires a little planning and prep. Pro tip: don't tell your friends there's anything "weird" about this party. Just roll out your awesome Whole30 food (including the "cake"), and let them be blown away by how delicious it is. (Feel free to point out at the end of the night that thanks to your Whole30 menu, no one is going home with a headache, stomachache, bloating, crankiness, or a fresh zit just waiting to pop out in the morning.)
Whip up some Whole30-friendly party fare.
We love a "build your own chili bowl" themed party, but other ideas are a Whole30-themed taco bar (carnitas or shredded chicken, salsa, guacamole, hot sauce, lettuce, tomatoes, diced mango or pineapple, limes, and jicama or lettuce "shells"), a hot dog bar, and some festive Whole30 Approved refreshers.
Make a "cake!"
There are so many festive varieties of fresh fruit-based Whole30-friendly "cakes" like this one or this one, or bake some apples, top with cinnamon, toasted coconut, and whipped coconut cream or a drizzle of nutpods, and do individual birthday "tarts."
Plan fun activities.
This party isn't JUST about the food. Try board games, charades, team Pictionary (boys against girls, with a giant easel), Wink Assasin, bocce ball or cornhole; or make your own evil "would you rather" scenarios. Or, do a fun craft or art project together. (I recommend handing out scissors, ribbon, and safety pins for a "destroy a t-shirt" party; best design takes the prize.)
Have an activity-focused celebration
You can celebrate your birthday any way you want—you don't HAVE to throw a party. Here are some event-based ideas that don't revolve around food at all. Bonus; you're REALLY telling your friends and family that it's their company and love that matter here, not the presents, the food, or the treats.
Get active.
Plan a group hike, fitness class, indoor rock climbing outing, arcade and go-cart day, girls' spa session, horseback ride, Escape Room, or amusement park trip. (Pack your own Whole30 compatible snacks.)
Road trip!
Pick a cool destination a few hours away, wake up early, pack your lunch, and set out for an adventure. Visit a national park, see a cool sight, check out a zoo or museum, or hit up a tourist attraction in the big city.
Take the party outside.
It might be too chilly to camp in October, but during other times of the year, an outdoor-themed birthday celebration might be your perfect fit. Grab a few Elements freeze-dried meals for dinner, roast pineapple on skewers over the campfire, and drink warm tea from a thermos before you sleep under the stars.
Plan a group class.
Bring in a self-defense instructor, a private chef, an art teacher, a hip-hop instructor, or a yoga teacher to provide your friends and family with an intimate, fun experience.
Do a group volunteer project together.
Pick a cause near to you, like animal welfare or homelessness. Find a local charity or community center, and sign your group up to walk shelter dogs, make lunches, or read to kids or seniors. Sometimes the best gift is giving back, and doing it in with family and friends will make your birthday even more special.
I hope that gives you plenty of ideas for your upcoming celebration—and look for something special in the mail, because you've got a birthday present from the Whole30 team headed your way.
Happy Whole30 birthday, Christina!
XO Melissa
Some links in this post are affiliate links, meaning we get a small commission on purchases made via our link. Thank you for supporting our Whole30 partners!
Got a question for Melissa? Submit it here.
Remember, we aren't answering questions about the Whole30 rules via this column (use the forum!), nor are we able to offer you specific advice about your medical issue, health condition, or body composition.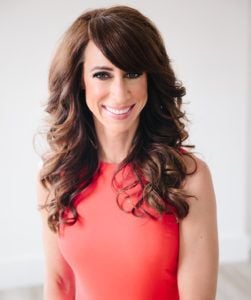 Melissa Hartwig Urban is a Certified Sports Nutritionist, and a 5-time New York Times bestselling author (It Starts With Food; The Whole30; Food Freedom Forever; The Whole30 Cookbook; The Whole30 Day by Day; and The Whole30 Fast and Easy Cookbook). She has been featured in the Wall Street Journal, New York Times, Forbes, CNBC, Details, Outside, SELF, and Shape as the co-founder of the Whole30 program. Melissa lives in Salt Lake City, UT.
Photo credit: Marie Carmel Photography