The wolfpack at EPIC Provisions, the sponsor of our January Whole30, is bringing animal oils back to your kitchen. Time-tested by your great-great-grandparents, these animal oils—Beef Tallow, Pork Lard and Duck Fat—are Whole30 Approved and provide a healthy, stable (even at high heat) cooking fat option for your #JanuaryWhole30 and beyond.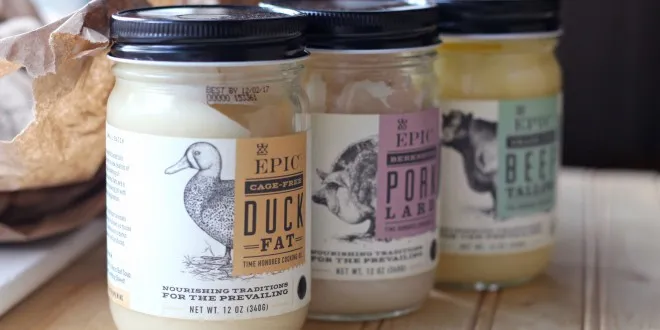 Kendra of Paleo Paparazzi combined all three EPIC animal oils into one scrumptious meal. (Dare we say, the most EPIC Whole30 meal ever?) Burgers, onions, and romaine are grilled in Beef Tallow; topped with a zesty bacon-flavored mayo made from Pork Lard; and served with a side of veggies roasted in Duck Fat.
Uh, yeah. We told you so. But first, how about you enter to win some cool EPIC provisions?
[Tweet "The most EPIC #Whole30 meal EVERRRRR, thanks to @epicbar animal oils and @paleopaparazzi."]
#Whole30IsEPIC
As the official sponsor of the #JanuaryWhole30, EPIC is hosting weekly giveaways on social media throughout the month of January… and you can enter all month long to win the #Whole30IsEPIC Mega Giveaway.
#Whole30IsEPIC Weekly Giveaways At the end of each week, Whole30 participants will have the chance to win a six-month membership to Thrive Market. To enter, snap a photo of how you're using EPIC to stay fueled throughout the month. Post your photo to Instagram, Twitter or Facebook with the hashtag #Whole30isEPIC.
#Whole30IsEPIC Mega Giveaway Click here to enter to win a six-month membership and $500 gift certificate to Thrive Market plus a Mega EPIC prize pack.
And now let's talk about that burger, because we know you're drooling.
Bayo (Bacon Mayonnaise)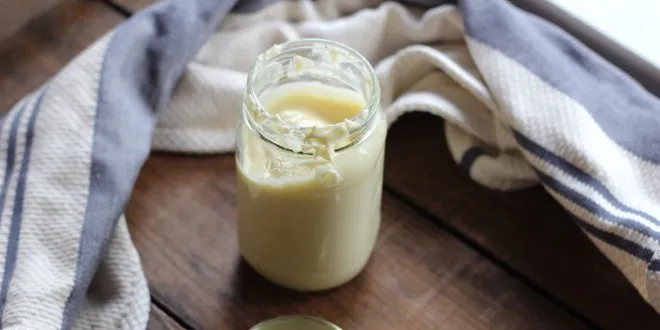 Ingredients
¼ cup EPIC Pork Lard, melted
2 tbs bacon fat, melted
¾ cup avocado oil
2 egg yolks (at room temperature)
2 tsp water
1 tbs Whole30 Approved mayonnaise*
¼ tsp mustard powder
1 tsp. lmon juice
Salt and pepper to taste
*If you're confident in your mayo-making skills, you can omit this ingredient; it's just used as an extra emulsifier
Optional mix-ins:
EPIC Bacon Bits
Green onions
Chives
Instructions
WHISK together melted and cooled lard, bacon fat, and avocado oil. Set aside.
COMBINE egg yolks, mustard powder, mayo, 2 tsp water in the bowl of a food processor. Blend for 5-10 seconds. Stop processor and scrape down sides of food processor bowl. Start the food processor again, and very slowly drizzle the oil mixture in to the food processor in a steady stream. After all oil is added and the mayo has taken on a thick consistency, remove the lid and scrape down sides of food processor bowl.
RETURN lid and add in your lemon juice, and salt & pepper to taste. Taste test and add more water as needed, to taste. If using immediately, add any combination of mix-ins listed above. Store in an air-tight container in the fridge.
Spicy Burgers with Caramelized Onions & Grilled Romaine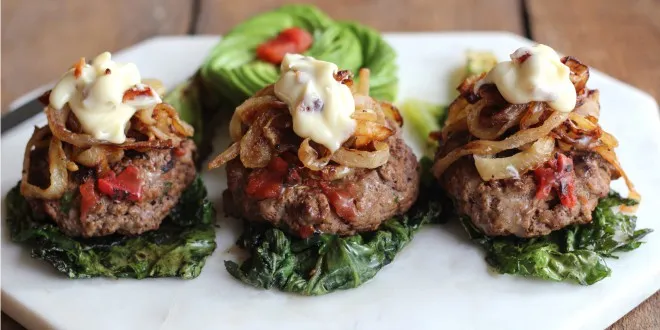 Ingredients
1 lb ground beef (grass-fed recommended)
1 large yellow onion
1 head of romaine, cleaned and leaves removed
2 tbs EPIC Beef Tallow (divided)
1 tbs compatible salsa or pico de gallo
1 tbs compatible hot sauce
1/2 tbsp garlic power
½ tsp salt
½ tsp pepper
1/8 tsp smoked paprika (optional)
For Serving
Bayo (see above for recipe)
Avocado, sliced
Instructions
WARM 1 tbs Beef Tallow in a frying pan over medium-low heat. While tallow is heating up, remove papery peel on onion and chop thinly-sliced rounds (a mandolin works well for this). Then, slice the rounds in half.
ADD onions to the heated pan and slowly caramelize (about 25-30 minutes). Keep an eye on the onions to be sure they don't burn, and periodically stir them. While onions are cooking, prepare a pan for the burgers by add 1 tbs Beef Tallow to a saute or grill pan and preheat over medium-low heat.
MIX together grass fed beef, hot sauce, salsa and spices in a large bowl. Form beef mixture into equal size patties.
COOK burgers in pan on medium-high to high heat (for 5 minutes on each side, or until done to your taste). Remove and let rest 4-5 minutes. Remove onions from heat and set aside while burgers rest.
RETURN the burger pan to the stove and use the leftover tallow to grill up your romaine leaves over medium-high heat until they are wilted (about 1-2 minutes on each side).
SERVE burgers on top of grilled romaine leaves topped with caramelized onions and a dollop of bayo or sliced avocado.
Duck Fat Roasted Sweet potatoes and Cauliflower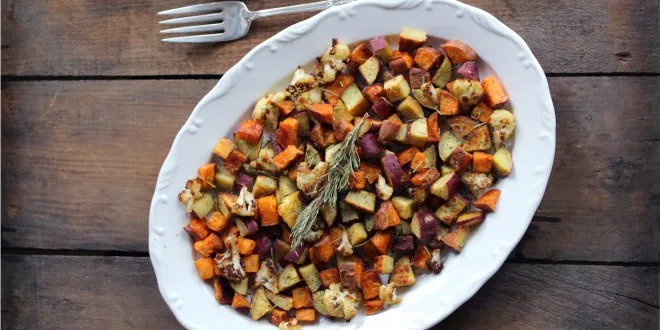 Ingredients
2 large sweet potatoes, cut into chunks
1.5 cups of cauliflower, roughly chopped
2 tbs EPIC Duck Fat, melted
½ tsp garlic powder
1 tsp dried rosemary, chopped
Salt and pepper to taste
Instructions
PREHEAT oven to 425 degrees and line a baking sheet with foil.
ADD chopped veggies to a large bowl along with melted Duck Fat and spices. Toss to evenly coat. Spread veggies onto your lined pan.
PLACE in the oven & bake for 35-40 minutes until browned, flipping at 15 minutes.
REMOVE from oven, let cool for a few minutes & serve. Enjoy your EPIC meal!
Make Your Whole30 EPIC
Take 10% off every single order from EPICbar.com during the entire month of January! Get EPIC now with the code WHOLE30ISEPIC. (And remember to tag your photos and posts with #Whole3oisEPIC so we can see how you're using EPIC bar during your #JanuaryWhole30!)
EPIC Available Internationally via Barefoot Provisions
The full line of EPIC products, including Animal Oils, is available through Barefoot Provisions. Barefoot Provisions ships to the US, Canada and Worldwide. For more information, please visit their site.
This post was sponsored by EPIC Provisions.
---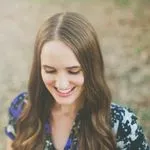 Kendra is a food blogger and Whole30 veteran who started her Whole30 journey in order to heal her own body, and to help her husband heal from a stroke. She is a frequent contributor to the Whole30 community, and she blogs recipes at Paleo Paparazzi and on her Instagram feed.