We've saved the best part of the Whole30 for last: Food Freedom.
The Whole30 consists of the 30 day elimination phase, the reintroduction phase, and Food Freedom.
Wondering what Food Freedom is? Food Freedom is feeling in control of the food that you eat, instead of food controlling you. Wondering what Food Freedom looks like? Experiences of Food Freedom are as diverse as our community. Every Food Freedom journey is different, with different joys and challenges, diverse diets, and a unique sense of empowerment for every individual.
With this series, we want to celebrate Food Freedom by sharing snapshots of what Food Freedom looks and feels like members of our Whole30 HQ team and Certified Whole30 Coach community. We'll be sharing more snapshots throughout the year so you can see what this looks like for other people as you navigate your own Food Freedom journey. To see past snapshots click here.
Here's a little background about our contributors: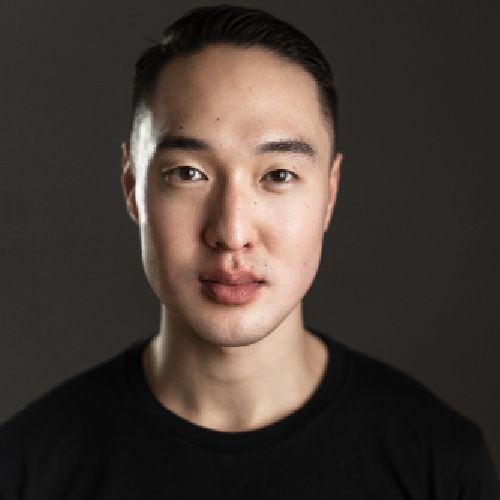 John Yi
John Yi is an actor, model, and Teach For America alum (HOU '11) in New York City. A veteran of the Whole30 program for over two years, he successfully completed his first round in early 2017 in order to prepare for the world-premiere of a physically demanding show. The results yielded from that first round transformed his life beyond the stage, and he gained a food freedom that to this day works in his best interest. His vision as a certified coach is to help people change their relationship with food and create life-long, healthy habits. He lives in Brooklyn with his partner and their Golden Doodle, Henry.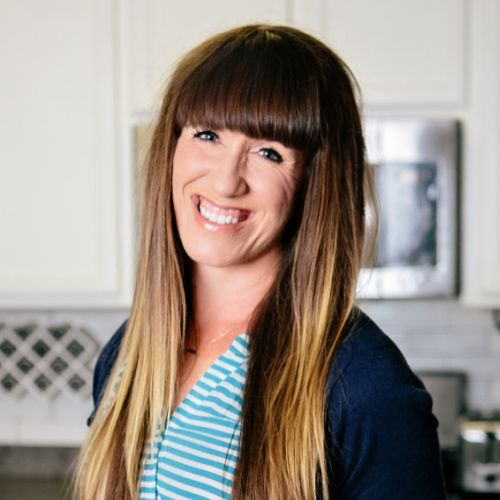 Autumn Michaelis
Autumn Michaelis, our Whole30 Coaching Program Manager, is an ACSM Certified Exercise Physiologist, with a B.S. in Exercise Science from BYU. She has run wellness and aerobics programs at the university and local levels. Though exercise was her first love in the health world, nutrition has become her passion. She is mom to 5 boys (yes 5!) and loves adventuring (hiking, camping, exploring), dancing, running, and creating family-friendly clean recipes.
---
When did your Food Freedom Journey start and what main pain points led you to work toward finding it?
John
I intentionally began to develop my Food Freedom journey in the Fall of 2017 after I completed my first Whole30 earlier that Spring. Unsurprisingly, I felt amazing from my first reset earlier that year and wanted to continue sticking to the Whole30 as much as possible. I realized that trying to do a "Whole365" was not sustainable long-term for me and did not bring me joy or peace. Since then, my journey has been a constant learning process guided by close observations of how my body reacts to foods I choose to eat and the ever life-changing questions, (1) do I really want it and (2) is it worth it? I am in a really good place right now with my Food Freedom and I truly feel I look and feel my best which makes me very, very happy.
Autumn
My Food Freedom Journey started after my 4th Whole30. I did so many Whole30 resets at first because I didn't do a reintroduction or any Food Freedom work, leading to me falling right back into my old habits, which was so frustrating. As Melissa says, there truly is no Food Freedom without a proper reintroduction! Reintroduction is THE best part of Whole30, as it's so empowering. Being empowered with the knowledge of how foods affect my body and cravings put ME in the driver's seat of my relationship with food, instead of being so controlled by cravings for years.
---
What's been the hardest part of the process for you? Where are you still growing in your Food Freedom?
John
The most difficult part of the process for me has been the middle. The process of finding Food Freedom–making choices to reintroduce, closely observing, monitoring my impulses, taking note of my long-term food desires, evaluating if a food is worth it or not, and ultimately choosing what I'd like to keep around in my daily food freedom. It's a process and I'm not one for patience; but I can attest that it is worth it.
Autumn
The hardest part was realizing that Food Freedom is a journey, not a destination. I was so frustrated when I went back to my old habits after my first few Whole30 resets because I didn't realize Whole30 was a starting point, not a Food Freedom checkmark. I felt incredibly empowered reading Food Freedom Forever and realized I would need to put as much work into my Food Freedom as I did my Whole30–I wish everyone knew that! Food Freedom Forever is also an amazing resource for navigating what that Food Freedom work can look like, giving you tools to move forward. 
---
What's been the greatest joy of the Food Freedom process?
John
The greatest joy of the food freedom process for me has been reintroducing foods that I deeply love to eat AND help me look and feel my best. For example, I reintroduced cheese last year and it brings me so much joy. My partner is Italian and I love being able to partake in his culture by eating different soft and hard cheeses. 
Autumn
Ah wow, it's having a positive relationship with food and being able to model that for my 5 boys. For so long, food choices haunted me. I felt torn between what I felt like I "should" be eating and what I wanted to eat (usually treats). It was an ongoing internal struggle. Whole30 empowered me with how to build my plate in a way that nourished me and how to truly lean into what my body needs. Now, there is no internal struggle, no "good foods" and "bad foods"–food, like most things in life, is just a choice and a consequence (i.e. if I eat refined sugar, I will be sluggish). I feel empowered in how to fuel my body for success while also able to have my nutrition full of things I love. 
---
What does a typical day of eating look like for you?
John
11:30AM: first meal of the day. Typical meal looks like a very large plate of some kind of roast vegetables with a very large side salad with my homemade balsamic vinaigrette and any palm-sized portion of protein, like scrambled eggs, cold cuts on cauliflower bread, roast chicken breast over romaine with Tessemae's Caesar, or spicy minced beef with basil over cauliflower rice.

5:30PM: last meal of the day. Typical meal looks like a very large portion of some kind of roasted vegetables with a very large salad again topped with parmesan, bleu, or gruyere cheese and any fresh vegetables I have on hand. Palm-sized proteins could be sloppy joe, burgers, roast chicken breast, chicken milanese, or air-fried pork chops.

I've discovered that large, filling meals 2x/day works best for my current schedule and prevents me from snacking during the day which not only saves me money but helps me prioritize nutrient-dense foods during meal times.
Autumn
Breakfast – I workout early fasted and then eat a large breakfast as both my post-workout + breakfast around 7:30am. That usually looks like breakfast sausage, eggs, or bacon, with some veggies fritters or hash and an avocado on top. A few times a week I make a Paleo breakfast for my boys and enjoy a Paleo waffle or granola. 

Lunch – 12:30ish and either a big fat salad, soups, or leftovers. I rarely cook at lunch even though I work from home, so it's often dependent on what is fast and easy.

Snacks – I don't do a lot of snacks, but if my meal timing is off or I'm out and about during meal time, I love pairing a Chomps meat stick with a handful of nuts or seeds and a cutie orange.

Dinner – 6:00pm and we love a meat main with some hearty sides like roasted potatoes, broccoli, and fruit, with a dipping sauce or dressing for healthy fat. We do have dessert a few times a week, which is usually whatever Paleo treat I am recipe testing that week for my blog.
---
What's your favorite Food Freedom meal?

John
My favorite Food Freedom meal right now is my take on Chicken Milanese topped with tart and sweet leafy greens and cherry tomatoes dressed in my homemade Balsamic vinaigrette. I've experimented for months during quarantine with the recipe and breading and finally found a groove that brings so much flavor, excitement and depth to the dish.  
Autumn
Well, every Friday night is pizza night in our house, which is always popular, but personally I love desserts–can that be a meal? Lol. I love to bake and create delicious things and my favorite is probably GF/DF brownies or chocolate cake–bonus if there is a scoop of DF ice cream and chocolate fudge on top!
---
What does Food Freedom mean to you?
John
To me, Food Freedom is about taking the time and setting the intention to discover the specific foods that not only fuel you day to day but bring you joy, excitement, and a desire to savor each meal. Nutrient-dense foods that help me look and feel my best should be delicious and jaw-droppingly good. It's a high bar to set and it is worth every second.
Autumn
Food Freedom means I am empowered with how to fuel my body well and free to eat without guilt or shame, and I can do so with love and confidence. It means I control my food choices, they do not control me. Food Freedom means I have developed the skill and habit of listening to my body and I know how to adjust as needed to be nourished and happy, without the process feeling consuming or overwhelming.