We've saved the best part of the Whole30 for last: Food Freedom.
The Whole30 consists of the 30 day elimination phase, the reintroduction phase, and Food Freedom.
Wondering what Food Freedom is? Food Freedom is feeling in control of the food that you eat, instead of food controlling you. Wondering what Food Freedom looks like? Experiences of Food Freedom are as diverse as our community. Every Food Freedom journey is different, with different joys and challenges, diverse diets, and a unique sense of empowerment for every individual.
With this series, we want to celebrate Food Freedom by sharing snapshots of what Food Freedom looks and feels like members of our Whole30 HQ team and Certified Whole30 Coach community. We'll be sharing more snapshots throughout the year so you can see what this looks like for other people as you navigate your own Food Freedom journey. To see past snapshots click here.
Here's a little background about our contributors: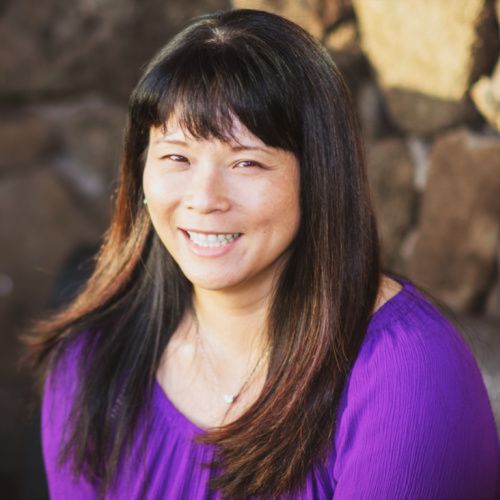 Shani Hiraoka
Shani Hiraoka is a Whole30 Certified Coach since 2018, Shani spent a lifetime struggling with her own obesity, trying diet after diet. Whole30 has helped her release the cycle of diet failure, guilt, and calorie restriction, and learn to eat what nourishes her to achieve her health and fitness goals. Shani is a fourth generation Japanese-American, born and raised on Oahu, Hawaii, and currently lives in Honolulu.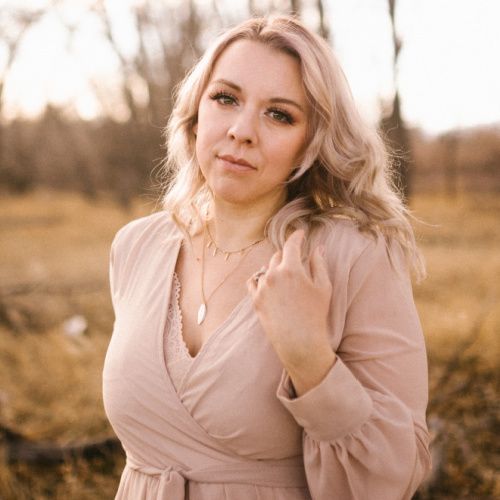 Stephanie Kelley
Stephanie Kelley is Whole30's Social Media Content Manager. She lives in Denver, CO and is a wife, mom and wanna-be shredding guitarist with an immense love for meeting and connecting with people. She thrives on sharing her life experiences, whether it's writing a blog post about overcoming a personal struggle, creating a new song with her drummer husband, or simply sharing what she's making for dinner. These experiences all matter to her, especially if she's using her creativity and making meaningful connections along the way.
---
When did your Food Freedom Journey start and what main pain points led you to work toward finding it?
Shani
I did my first Whole30 in January 2018, but I didn't settle into my food freedom until after my fourth Whole30 in 2019. Eating Whole30-style all the time isn't sustainable, so I did a slow roll reintroduction (over 2 months) to see what foods I could bring back while feeling and looking my best. I really wanted dairy in my life, but after this slow roll reintroduction, I came to terms that if I want to keep my acne and eczema at bay, I can only have dairy (except butter) once in a while. Being mildly allergic to gluten helps me decide when I want to indulge and feel the side effects or if I want to pass.
Steph
I found Whole30 in the spring of 2013, and that was really my first step into finding my Food Freedom.  I was feeling low on energy, experiencing constant digestive issues and was all over the place with my eating. I needed a change, and Whole30 was that change.

---
What's been the hardest part of the process for you? Where are you still growing in your Food Freedom?
Shani
One of the hardest parts is remembering that just because a treat is non-problematic for me, that doesn't mean it's in alignment with my health goals. Treats like potato chips, or gluten-free cookies and crackers, are still foods with no brakes, so I try to get them in single servings, share them or simply avoid them until I want to indulge. Also, remembering to sit and eat a meal rather than snacking all day is a challenge in the new "work from home" life.
Steph
Ironically, I think the "freedom" part can be the hardest at times! When you do Whole30, it's structured and perfectly laid out, so you know exactly what to eat during that time.  Food Freedom is much more fluid, and sometimes that can be hard if I feel like I'm not making the best choices, due to stress or lack of time.

---
What's been the greatest joy of the Food Freedom process?
Shani
Enjoying the food I'm eating and releasing the guilt and shame associated with diet culture or wasting food, as well as getting rid of labeling food as "good" or "bad." I no longer have daily negative thoughts like, "I shouldn't eat this because it's bad/will make me fat" or feel guilty about having a bite and then tossing the rest. I consciously choose what I eat, and I enjoy it to the fullest.
Steph
The greatest joy in my Food Freedom is that I don't have to feel shame about the food that I choose to put in my body.
---
What does a typical day of eating look like for you?
Shani
7:30 – glass of water

8:00 – dairy free unsweetened matcha latte (matcha, coconut milk powder, collagen peptides)

10:00-10:30 – green smoothie, another cup of matcha latte or a honey-sweetened golden milk

11:30-12:30 – lunch (usually Whole30 compatible if I'm eating at home or Paleo-inspired if I eat out or takeaway)

5:00-6:00 – dinner (sometimes a pea protein shake, sometimes more Whole30 or Paleo food, sometimes both if I've worked out)

Snacks: nuts, paleo chocolate, fat bombs, Whole30 meat sticks (not necessarily together)
Steph
I usually eat breakfast around 9:00 am, and almost always have the same thing – scrambled eggs, a slice of air fried bacon, and some air fried veggies (whatever we have in the fridge).  Sometimes I'll switch things up and add some hash browns or gluten free toast.

For lunch, I eat around 1:30 pm, and I'll usually have leftovers from the night before, or I also love Teton Waters Ranch polish sausage, or Applegate thin sliced deli meat, with veggies or rice.

Dinner is around 6:30 pm, and one of our favorite dinners right now are chicken tacos.  We love the gluten free flour tortillas from Trader Joe's, and will have those with shredded chicken, diced onions, hot sauce, guac, cilantro, and crumbled cheese. 

---
What's your favorite Food Freedom meal?

Shani
I love food, so I couldn't pick just one meal. Sushi or dim sum. Rice, soy, gluten – bring it on! With that said, it's an occasional treat (maybe once a month or every other month). Gluten-free toast with anything on top. Charcuterie plate with gluten-free crackers, vegan cheeses, olives, sweet pickles, hummus.
Steph
Right now, my favorite Food Freedom meal is Detroit-style pizza with gluten free crust.  The gluten free dough is so good, that we don't even notice a difference from regular pizza.  It's so delicious.

---
What does Food Freedom mean to you?
Shani
To me, Food Freedom means I have the knowledge to make well-informed decisions about what I choose to eat and how it will affect me. I can choose to eat white rice knowing it affects my mood, dairy which affects my skin, and gluten which affects my allergies. Or, I can choose to avoid them and stay at my healthiest. If I do choose to enjoy these things, I make sure that I enjoy these items thoroughly, and if it's not amazing, I stop eating it. It's a simple freedom from all the rules and diet culture we've grown up with and continue to be exposed to.
Steph
To me, Food Freedom is being able to enjoy the foods I love, without having feelings of shame or guilt come up.  I'm empowered to make good choices for my body and my mind, and those choices never need to be harsh punishments or long periods of restriction.  Food Freedom has taught me that I can trust myself to make good decisions for my body.