Dear Melissa,
Quick question: What is your definition of an "emergency," as it pertains to eating outside of three Whole30 meals a day? – Michelle A, Cuyahoga Falls, OH
Michelle,
We use the term "emergency food" figuratively, to describe unexpected situations in which you may find yourself needing sustenance without an easy Whole30-compatible meal in sight. Often we couple the term with "on-the-go," to describe situations in which you need to eat but can't stop to cook a Whole30 meal.
Some emergency or on-the-go food situations you might experience during your Whole30 include:
Stuck late at the office
Meetings or appointments that run long
Kids' sporting events
Traffic jams
Long flights or airport delays
Outdoor activities like a hike, bike ride, or day at the amusement park
Arriving home from work unexpectedly late
A social gathering serving mostly non-compatible food
Errands that take longer than expected
For all of these reasons (and then some), it's always helpful to have "Whole30 emergency food" on hand, both at home and in your gym bag/purse/diaper bag/backpack/office fridge.
Protein is King
When talking about emergency or on-the-go food, protein plays the starring role. It's pretty easy to find compatible dry-roasted nuts and seeds or fresh fruit in the wild (most airport kiosks and gas stations stock these things), but finding compatible protein is much harder. This is no different at home, either; you've got carrot sticks, apples, pre-made guacamole or salsa, canned olives, and coconut flakes, but that salmon filet or chicken breast in your fridge isn't exactly grab-and-go.
In addition, when you're on the run or need sustenance to get you to your next hearty meal, protein is king. It's the most satiating of all the macronutrients, and when combined with fat (as with many of our suggestions), you'll finish your mini-meal feeling satisfied and energized. A dried-fruit-and-nut bar or handful of grapes, on the other hand, isn't as satisfying, leaves you feeling hungry faster, and might even stir up sugar cravings during stressful, active days.
When thinking about planning your emergency food, prioritize protein, then think about rounding out your stash with healthy fats and carbs to create mini-meals (or choosing protein-rich all-in-one snacks).
Emergency Food at On-the-Run
Look for non-perishables and sturdy veggies and fruit to create your on-the-go emergency food kit. Our Whole30 Approved partners are a great place to start; Barefoot Provisions carries Whole30 kits loaded with emergency options, and Thrive Market has a huge assortment of Whole30 Approved products to build your own.
Note: Not every offering from every partner is compatible; read your labels or look for the Whole30 logo on the product, or a Whole30 curated page on their website.
Snack sticks, beef thins, jerky, and meat sticks (see Whole30 Approved for a variety of compatible options)
Cans of salmon, tuna, or chicken (perfect for the office)
RXBARs (egg white protein, fat, and carbs makes this a complete mini-meal)
Veggies: baby carrots, pre-sliced bell peppers, compatible baby food pouches
Fruit: any and all; pack in a storage container so it doesn't bruise
Fats: Avocado, coconut flakes or milk (canned), green or black olives, nuts and seeds, individual packets of compatible nut butter or coconut butter
Emergency Food at Home
This is an often-overlooked category of emergency food, but having a stash at home can make the difference between sticking to your commitment and ordering pizza in a hangry, stressed moment of desperation. Even if you ARE in your own kitchen, you won't always have time to prepare or even heat up a compatible meal, so have grab-and-go or eat-cold options on hand.
Here are at-home Whole30-compatible emergency foods I always have on hand in my own kitchen (and if you follow me on Instagram, you know this is true):
Hard-boiled eggs or a frittata
Compatible deli meat
Protein Salad (page 161 from The Whole30; chicken, salmon, tuna, or egg-based)
Roasted chicken or rotisserie chicken (cleaned)
Compatible sauerkraut
Roasted mixed veggies
Fresh greens (arugula, romaine, baby spinach, collard greens)
Grab-and-go veggies (baby carrots, bell pepper, grape tomatoes)
Pre-made salsa and guacamole
Whole30 Approved dressings, hot sauces, and mayos
Here's the best part of having Whole30 "emergency" food on hand at home: when you're short on time, you can either grab and option and hit the ground running (slices of frittata can be eaten cold in the car), or you can whip up an Instagram-worthy meal in 5 minutes flat and feel like a Whole30 rock star with zero stress. Here are three meals I personally make from my emergency food stash:
Arugula, protein salad, drizzle of Tessemae's Balsamic or The New Primal Buffalo Sauce, side of Tio Gazpacho (all but the Maiz are compatible)
Baby spinach, slice of frittata, side of roasted veggies and salsa
Deli turkey, a slice of pre-cooked bacon, guacamole or mayo, and sliced bell pepper or tomato, in a romaine lettuce or collard wrap, side of carrots dipped in Primal Kitchen Ranch
At-Home Convenience Foods
There are also some Whole30-compatible emergency foods you can keep in your fridge and freezer that require little prep-time, but can expand your meals-in-a-hurry repertoire. And yes, these are convenience (processed) foods—but let's get real.
While it would be lovely if you made every Whole30 meal from scratch every single day, we also understand that sometimes, good enough is good enough. If after a richly scheduled day, the best you can do to honor your 30-day commitment is throw some Whole30-compatible hot dogs, a frozen root veggie hash brown, pre-made guacamole, and a ZUPA NOMA on the table… I'M ALL FOR IT.
Be Prepared
We hope this helps you better plan and prepare for your Whole30, and these same tips will help you stick to your new, healthy habits in your food freedom, too. In fact, this entire list came from what's currently in my purse, carry-on, pantry, and fridge at home. So print this off, save the email, or create your own list of Whole30 emergency and on-the-go foods and stick it on your fridge…. and then stock up and prep away!
Best in health,
Melissa
Some of the links in this post are affiliate links, meaning we make a small commission from purchases made via our referral. Thank you for supporting our Whole30 partners.
Got a question for Melissa? Submit it here.
Remember, we aren't answering questions about the Whole30 rules via this column (use the forum!), nor are we able to offer you specific advice about your medical issue, health condition, or body composition.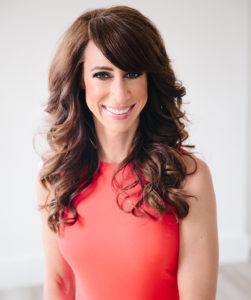 Melissa Hartwig is a Certified Sports Nutritionist, and a 5-time New York Times bestselling author (It Starts With Food; The Whole30; Food Freedom Forever; The Whole30 Cookbook; The Whole30 Day by Day; and The Whole30 Fast and Easy Cookbook). She has been featured in the Wall Street Journal, New York Times, Forbes, Details, Outside, SELF, and Shape as the co-founder of the Whole30 program. Melissa lives in Salt Lake City, UT.
Photo credit: Marie Carmel Photography