by New York Times best-selling author and Whole30 headmistress Melissa Urban
---
This week, I was finally able to announce my new baby. Not an actual baby. A book-baby.
Yes, I am currently writing my third book, called Food Freedom Forever: Letting Go of Bad Habits, Guilt, and Anxiety Around Food. The book will be released online and in bookstores everywhere on October 4, 2016, but is available for pre-pre-PRE-order for all of you overachievers and eager beavers.
And if my Instagram post is any indicator, y'all are just as excited about this as I am.
My inspiration for Food Freedom Forever? YOU. All those times you asked me how to take what you learned during a Whole30 and turn it into a forever lifestyle. All of the times you told me you've struggled during your life after Whole30, wondering if you'd ever find balance. All of those times you asked me how to healthfully navigate through stress, vacation, holiday, and social pressures. All of those times you asked me for help getting back on track, and staying on track.
This book is for you.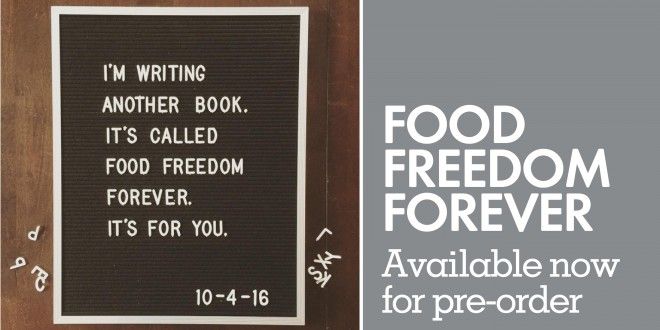 Food Freedom Forever offers real solutions for anyone stuck in the exhausting cycle of yo-yo dieting and the resulting stress, weight gain, uncontrollable cravings, and health complaints. Resets like the Whole30 can jump-start the process, but as anyone who has dieted knows, holding onto that freedom and creating healthy habits that last is the hard part.
In Food Freedom Forever, I've created a detailed 3-part plan to help you discover food freedom, no matter how out of control you feel; walk a self-directed path that keeps you in control for months on end; gracefully recover when you slip back into old habits; and create the kind of food freedom that stays with you for the rest of your life.
Like It Starts With Food and The Whole30 before it, Food Freedom Forever is filled with practical, actionable advice and strategies that will help you achieve the changes you desire. By the last page, you'll have a detailed plan for creating the perfect diet for you, finding your own healthy balance, and maintaining the kind of control that brings you real food freedom every day.
I can't wait until October 4th, when this book is finally out in the world and you can continue the life-changing work that the Whole30 started. Until then, follow the discussion at #Whole30FFF on all of our social media feeds, and keep your eyes on my Instagram account for news and updates.
---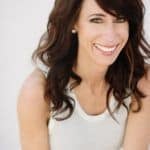 Melissa Urban is a Certified Sports Nutritionist, and the co-author of the New York Times bestselling books It Starts With Food and The Whole30: The 30-Day Guide to Total Health and Food Freedom. She has been featured in the Wall Street Journal, Details, Outside, SELF, and Shape as the co-founder of the Whole30 program. Melissa lives in Salt Lake City, UT.
Photo credit: Taylor Gage, She Thrives Blog
Shanna
Chief Content Officer
Shanna Keller, our Chief Content Officer, hails from Boise, Idaho, where she lives with her husband Alan and a poorly-behaved terrier named Olly. She has spent her career telling stories of life transformation on social, web, e-mail and print media platforms. In addition to celebrating Whole30 successes and stories online, Shanna loves to cook, read, and climb.