Our @whole30recipes Instagram feed brings you delicious, Whole30 compatible recipes all day, every day. And, in our series, The Best of @Whole30Recipes, we bring our favorites to the blog.
We've recognized the importance of a good dip, sauce, or dressing from the very early days of the Whole30 program. A rather plain salad of shredded chicken + romaine lettuce + avocado is elevated to "holy cow that's DELICIOUS" when tossed in the right dressing. And while we love the convenience offered by Whole30 Approved partners Tessemae's and Primal Kitchen Foods, homemade options offer you more variety and personalized flavors.
[Tweet "Don't miss these 6 delicious #Whole30 dip, sauce, and dressing recipes! #whole30recipes"]
Below, we're sharing some of our favorite recipes featured on our Whole30 Recipes Instagram feed over the last few months. If food boredom is creeping into your Whole30 experience or if you're looking to shake up your salads, frittatas, or roasted meats, then these recipes are for you. Enjoy!
Green Goddess Dressing from @therealfoodrds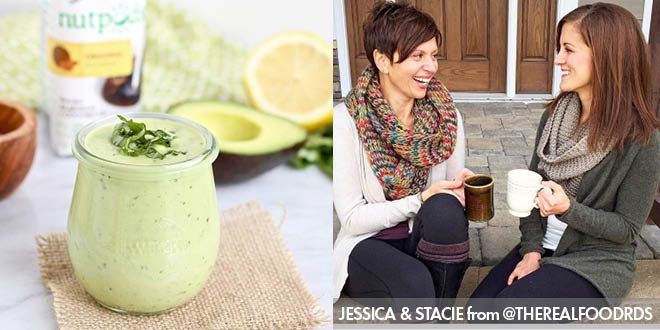 Ingredients
3/4 cup nutpods Original non-dairy creamer
1/2 medium avocado
1/4 cup fresh basil leaves, roughly chopped
1 lemon, juiced
2 garlic cloves, minced
1 Tbsp. extra-virgin olive oil
Sea salt & black pepper to taste
Instructions
COMBINE all of the ingredients in a food processor or blender. Process on high until smooth and creamy. Scrape sides as needed. For a thinner consistency, add an additional 1-3 Tbsp. of dairy-free creamer.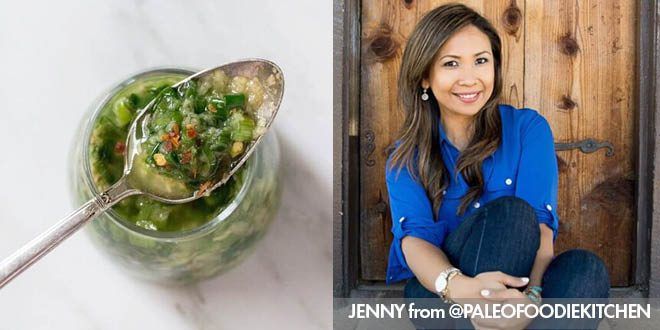 Ingredients
1 cup scallions, chopped
2 tbsp ginger, peeled and grated
1 tsp coarse sea salt
1/8 tsp red pepper flakes
1/4 cup avocado oil
Instructions
COMBINE scallions, ginger, sea salt and red pepper flakes in a glass bowl.
HEAT avocado oil on the stove until it lightly smokes (about 1-2 mins). Pour the hot oil on top of your ginger scallion mixture. NOTE: Be VERY careful of the hot oil. The mixture will sizzle once combined with the oil and wait for it to stop before mixing the sauce.
SERVE immediately or store in the fridge for up to 3 days.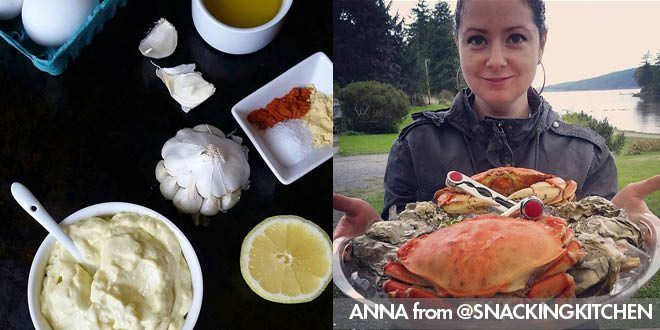 Ingredients
1 egg, at room temperature
1 1/4 cup extra virgin olive oil
2-3 tablespoons lemon juice
2 cloves of garlic, grated (tip: use a Microplane)
1/2 teaspoon salt or more to taste
1/2 teaspoon ground mustard
pinch of ground cayenne pepper
Instructions
ADD all ingredients to a cup of the immersion stick blender. Place the head of the blender at the bottom of the cup. Turn the stick blender on, and move it slowly up, while blending the ingredients.
ONCE incorporated, taste and adjust the seasonings to your liking.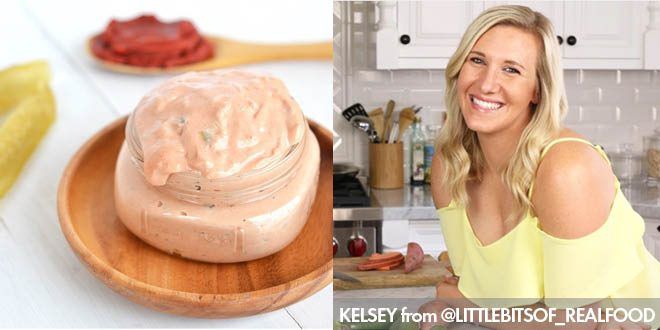 Ingredients
1/2 cup clean & compatible mayonnaise (make your own or find a compatible option from Tessemae's or Primal Kitchen)
1/4 cup chopped pickles (check ingredient list for no added artificial colors or flavors)
2 tablespoons tomato paste
salt to taste
Instructions
COMBINE mayonnaise, chopped pickles and tomato paste in a bowl and stir to combine.
SEASON with salt to taste.
ENJOY on burgers!
Radish Vinaigrette from @lisamcleod
Ingredients
5 radishes, trimmed
3 sprigs fresh Thai basil, stems removed
1 tsp onion powder
1/2 tsp himalayan sea salt
1/3 cup rice vinegar (it's totally compatible)
1/2 cup extra virgin olive oil, or avocado oil
Instructions
PLACE radishes and basil in food processor, pulse until fine. Add onion powder, sea salt, rice vinegar, and olive oil to the food processor, and pulse until smooth. If texture isn't your thing, you can strain the liquid through a mesh colander before storing.
TRANSFER to a glass container, and store it in the fridge for up to one week! (Separating is natural; give it a shake when ready to use.)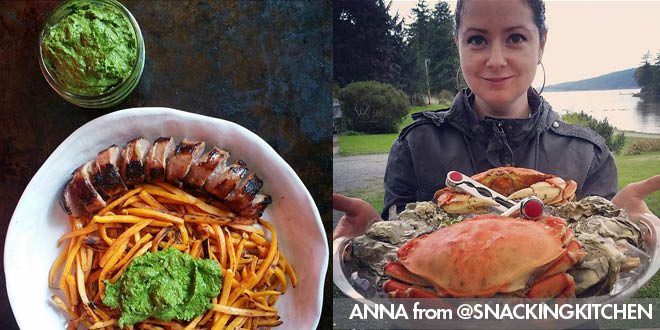 Ingredients
2 cups basil leaves
1 cup kale leaves
1/2 cup extra virgin olive oil, plus more if needed
1/3 cup walnuts
2 tablespoons lemon juice
2-4 cloves of garlic
3/4 teaspoon kosher salt
1/4 teaspoon ground black pepper
Instructions
COMBINE all ingredients in the food processor or a blender. Pure until desired consistency. Adjust with extra oil for a thinner pesto.
[Tweet "Need to jazz up your #Whole30 meals? Check out these 6 dip, dressing, and sauce recipes."]
Save
Shanna
Chief Content Officer
Shanna Keller, our Chief Content Officer, hails from Boise, Idaho, where she lives with her husband Alan and a poorly-behaved terrier named Olly. She has spent her career telling stories of life transformation on social, web, e-mail and print media platforms. In addition to celebrating Whole30 successes and stories online, Shanna loves to cook, read, and climb.