This 5-part freezer cooking series comes from Maria Barton of MariaMakes.com. If you'd like to submit a recipe, helpful tip, testimonial, or Whole30 article for consideration, email it to [email protected].
Welcome back to our freezer cooking series! (In case you missed it, check it out last week's post for everything you need to know about preparing your kitchen for freezer cooking.) Throughout the rest of the series, I'll be sharing an original recipe and showing you how you can adapt one of the recipes from the New York Times best selling book, The Whole30, for freezer cooking. This week, we're tackling the most important meal of the day: BREAKFAST!
For me, weekend mornings are days of straight-up breakfast feasts. From egg scrambles to dippy eggs and various veggie hashes, I have plenty of time to cook up something awesome that will fuel me until lunch. But busy weekdays are a different story altogether, so, this week, I'll be sharing two recipes ideal for grab-and-go breakfasts, for those days you just can't look at another hard boiled egg.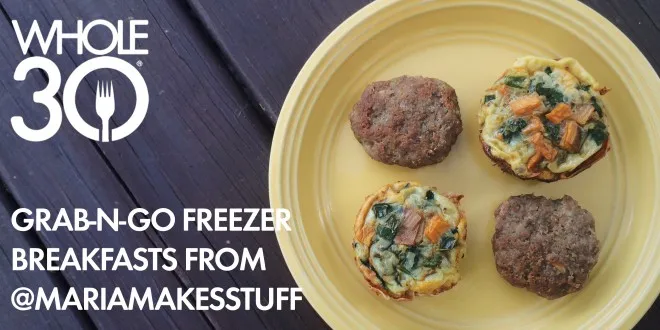 [Tweet "Grab-and-Go #Whole30 freezer breakfast ideas from guest blogger Maria Barton. #itstartswithfood "]
Veggie and Egg Muffins
These cute little guys are loaded with veggies and wrapped in a salty piece of prosciutto, and they freeze very well. If you eat two or three for breakfast along with some fruit, this recipe has you covered for nearly 2 weeks of work days. Feel free to mix-and-match with whatever veggies you have left over or on hand.
One tip: pay attention when I say "grease the muffin tins." "Prosciutto has plenty of fat," she thought… "There's no way these will stick," she thought. Think again! (And there's nothing worse than half your eggs sticking to the pan.)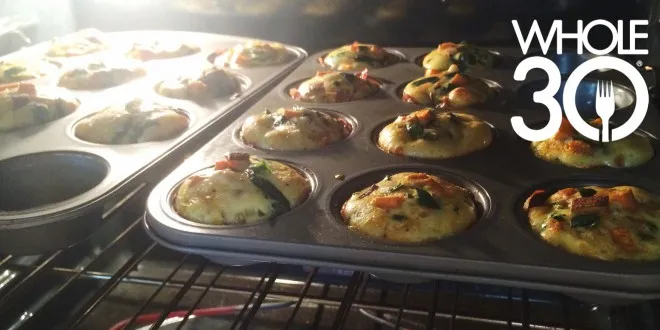 Makes 20 egg muffins
Ingredients
1 large sweet potato, skin-on, diced
1-2 Tbsp extra-virgin olive oil or melted ghee
Salt, pepper, and seasonings to taste
1 Tbsp cooking fat
10 slices of prosciutto, cut in half
2 large poblano peppers, finely chopped
1 large onion, finely chopped
4 cups baby spinach, roughly chopped
Ghee or coconut oil (for greasing)
10 slices of prosciutto, cut in half
12 eggs
1 Tbsp Whole30-compatible hot sauce
½ tsp salt
½ tsp black pepper
Instructions
PRE-HEAT oven to 375 degrees. Grease a foil or parchment-paper-lined baking sheet, then spread diced sweet potatoes into a single layer. Drizzle sweet potatoes with olive oil or ghee, mix to coat, and season with salt and pepper to taste, plus seasonings to choice (I like chipotle chili powder).
WHILE sweet potatoes are baking, heat 2 tsp cooking oil in a skillet over medium-high heat. Sauté poblano peppers and onions until they start to soften, then add chopped spinach, cooking until it is just wilted. Once the potatoes are fork-tender (after baking for about 10-15 minutes), add them to the skillet along with the other veggies.
TO prepare the muffin tins, brush tins with melted coconut oil or olive oil (DO NOT skip this step), then line each cup with a half slice of prosciutto.
IN a large bowl, whisk 12 eggs, then season with the hot sauce, salt, and pepper. Add veggie mixture and combine. Using a ¼ cup measuring cup, scoop the egg and veggie mixture into prosciutto-lined muffin tins.
BAKE at 350 degrees for 15-20 min or until set. Allow to cool for a few minutes, then remove from muffin tins using a butter knife or a spoon.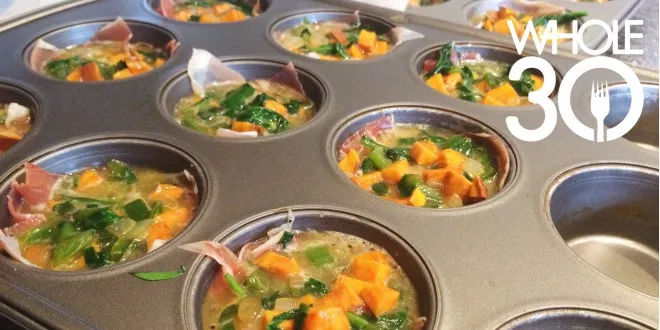 Freezing Instructions
ARRANGE muffins on a waxed paper-lined cookie sheet, then allow them to cool completely in the refrigerator.
PLACE cookie sheet in freezer until the outside of muffins is frozen solid.
PORTION out into zip-top bags, removing all air, then store in the freezer.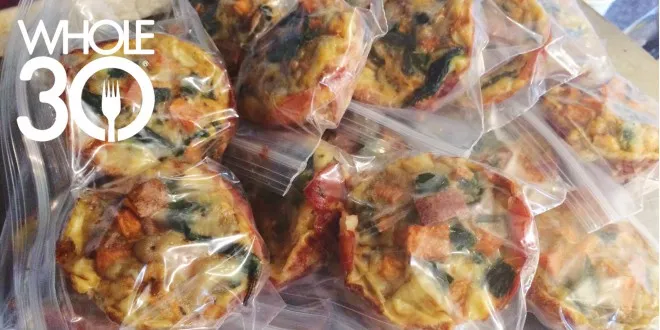 To Serve
PLACE egg muffins in the refrigerator the night before, and in the morning, they should be ready to go! Microwave for 30-45 seconds or eat them cold.
TO prepare from frozen, wrap 2 egg muffins in a paper towel, then microwave for 1 minute 30 seconds or until heated through.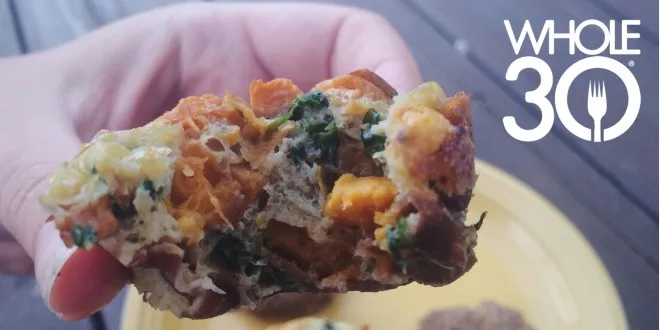 Whole30 Breakfast Sausage
Now, for today's recipe straight from the pages of The Whole30! You may have tried the recipe for Breakfast Sausage from page 208. (If not, you should check it out; this stuff is delicious.) You can use whatever type of meat you prefer and mix up the spices to your heart's content. Now let's make this recipe freezer-friendly!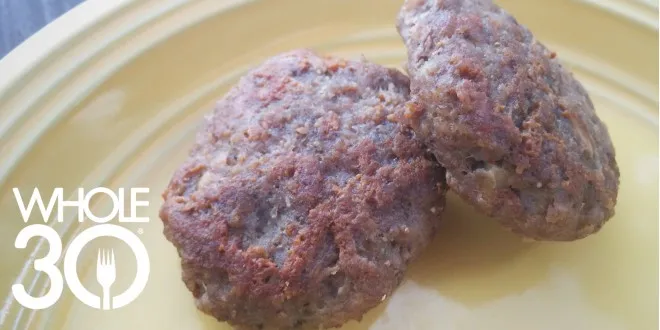 Ingredients/Instructions
Prepare sausage recipe as listed on page 208 of The Whole30. (Yes, you need the book for this one!)
Freezing Instructions
You can freeze this sausage using one of the following methods:
COOKED PATTIES: Cook the sausage per instructions in The Whole30. After draining on a paper towel, remove the patties to a wax paper-lined cookie sheet. Allow the sausage to cool completely in the refrigerator before splitting into zip-top bags, removing air, and freezing.
RAW PATTIES: After you have portioned the sausage into patties, arrange them on a wax paper-lined baking sheet, then freeze until the outside of each sausage is frozen solid. Store in a zip-top bag or in an airtight plastic container with waxed paper in-between the layers.
COOKED CRUMBLES: Skip the step of forming the sausage into patties and cook sausage in a skillet, breaking it up with a spatula, until all is browned. Portion out into zip-top bags and allow to cool completely in refrigerator before transferring to the freezer. Remember to remove the air from the bag.
RAW BULK: If you have a recipe that calls for sausage, you may want to freeze it in 1 lb. portions (or whatever your recipe calls for). Place sausage mixture into a zip-top bag, remove as much air as possible, then freeze.
To Serve
COOKED PATTIES: Thaw overnight then reheat in a skillet or microwave until warm (15-30 seconds). Wrap frozen patties in a paper towel and microwave for 30 seconds – 1 minute.
RAW PATTIES: Allow to thaw or thaw in microwave, then cook in skillet over medium-high heat.
COOKED CRUMBLES: Allow to thaw then use in recipes as desired.
RAW BULK: Allow to thaw then cook for use in recipes as desired.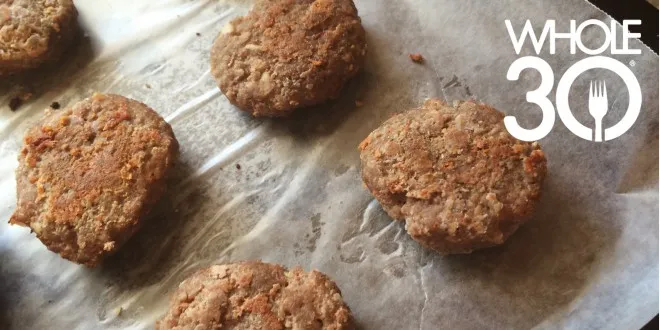 And there you go: two Whole30 breakfasts of champions. Keep an eye out for the next post in my 5-part freezer cooking series, Crock Pot Freezer Meals.
Article photos courtesy of Maria Barton.

---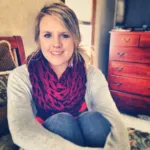 Maria Barton is a fledgling blogger, Whole30-er, home chef, DIY-er, gardener, wife, dog mom, soon-to-be former "fat kid for life." You can find more delicious recipes at http://mariamakes.com and connect with her at @mariamakesstuff on Instagram.
Shanna
Chief Content Officer
Shanna Keller, our Chief Content Officer, hails from Boise, Idaho, where she lives with her husband Alan and a poorly-behaved terrier named Olly. She has spent her career telling stories of life transformation on social, web, e-mail and print media platforms. In addition to celebrating Whole30 successes and stories online, Shanna loves to cook, read, and climb.