from Whole30 Headmistress Melissa Urban who is always working hard to do better, just like you
Meal Prep: Then and Now
If you had asked me three years ago (and you did… so many of you asked) for a 30-day meal plan for the Whole30, I would have said, "Love you, but NO. Here are a few days' worth of meals… but after this, you have to learn how to meal plan for yourself."
I meant well, I promise. I thought if I gave you a meal plan, you wouldn't learn to fend for yourself in this new world of shopping, prepping, and cooking real food, and you know I'm a tough-love-teach-you-how-to-fish kind of woman. But now that I have more experience with the Whole30 and the program has spread so tremendously to so many people brand new to this concept, I realize that a meal plan (one that is provided to you, not created by hand yourself) isn't a crutch or a cop-out… it's a really practical tool to reduce stress, save money, and keep you on track with your healthy Whole30 habits.
I'm always learning too. And my #1 priority is giving you the resources you need to be successful with the Whole30. Which is why we're rolling out an all-new partnership today; one designed to give you what you've been asking me for all along.
A Whole30-compatible, fully customized to your schedule/family/food preferences, 30-day meal plan. And you can have it done, start to finish, in about 5 minutes.
CUE THE ANGELS SINGING.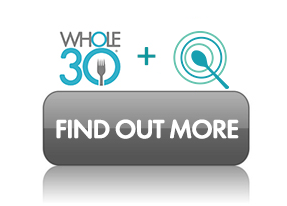 Welcome to Real Plans
We've been collaborating with the Real Plans team for months to build a meal planning interface just for the Whole30 program, because on-paper meal plans are fine, but a fully automated system that lets you:
Customize your food preferences (don't like mushrooms, allergic to eggs, got you covered)
Adjust your serving sizes on the fly
Prints you a customized shopping list
Lets you upload your own favorite recipes into the system
Has more than 500 Whole30-compatible recipes at your disposal (with more being added each week)
Features an iOS or Android app that lets you shop, plan, and prepare on the go
…Is, in a word, EPIC.
Oh yeah, and there is even a place to plan your Fast Track 10-day reintroduction, letting you see recipes that are Whole30 + your reintroduction food without any other ingredients that might throw you off. (Yes, this is absolutely incredible, and takes all the guesswork out of reintroduction! I told you the Real Plans team is good.)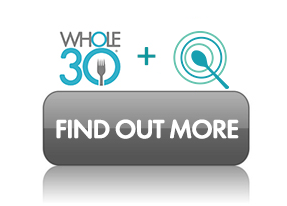 Let Real Plans Guide your Food Freedom Journey too
The best part about this high-tech interface is that you can continue your healthy meal planning habits right here in Real Plans long after your Whole30 is over. Most Whole30'ers report that label-reading and meal planning are two habits they learned on the Whole30 that have stuck with them long after Day 30, and these practices will help keep you in balance when you're back in the real world, living in food freedom.
Once you see how quick, easy, customizable, and fun a Real Plans subscription is, you're not going to want to live without it. (Luckily, an annual subscription costs less than one jar of Primal Kitchens Mayo a month, so you won't have to.)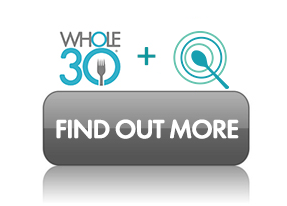 I'm so excited to bring yet another incredible resource to my Whole30 community. The best part of my job is watching you succeed with the program, and thanks to Real Plans, you'll now be stressing less on "what's for dinner, again?" and focusing more on all of those non-scale victories you're about to see rolling in.
Join us for the #JanuaryWhole30. Change your life. Discover what it's like to live in true food freedom. Your journey is just a click away… and starts with planning your first meal with Real Plans.
Best in health,
Melissa
Save
Save
Save
Save