Our @whole30recipes Instagram feed brings you delicious, Whole30 Approved recipes all day, every day. And, in our new series,  The Best of @Whole30Recipes, we'll be bringing them to our blog! Each week, we'll feature a new mini-collection of our favorite recipes.  This week, food you can eat with your hands!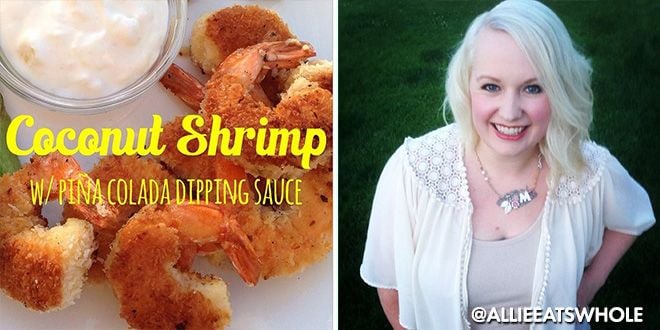 Coconut Shrimp with Piña Colada Dipping Sauce, @allieeatswhole
1 lb peeled & deveined shrimp, rinsed and DRY (the bigger the better)
1/2 cup coconut flour
1/2 cup unsweetened shredded coconut
2 eggs, beaten
Coconut oil, to fry
1/4 cup coconut cream
1/2 cup crushed pineapple
Mix together coconut cream and pineapple until you get a smooth sauce. Refrigerate for one hour, or while the shrimp cookSet up a dredging station with your flour, eggs and shredded coconut in separate containers. Dip the shrimp in the flour, then in the egg, and then in the shredded coconut. Set on a plate until you've finished all of them. Once they're all coated, heat up a couple tablespoons of coconut oil. Add shrimp a few at a time and flip when the tails turn pink. The shrimp should be golden brown. Cook for another minute or so and serve with sauce.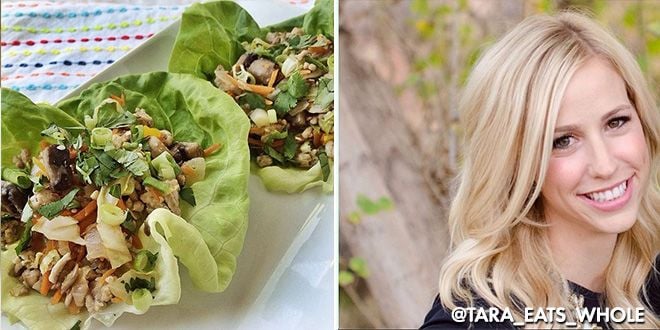 Seriously Good Asian Lettuce Wraps, @tara_eats_whole.
1 Tbsp oil (coconut, avocado, or olive)
1 small onion, diced
2 c chopped mushrooms
4 c shredded carrots + cabbage
Chopped bell pepper (as much as desired)
1 tsp fresh or ground ginger
3 gloves garlic, minced
1 tsp ground mustard
1/4 c coconut aminos
Salt + pepper to taste
Optional garnishes – cilantro, chives, cashews, mustard, etc.
Lettuce for wrapping (I used butter lettuce)
Brown meat in a skillet. If using a very lean meat add a tablespoon of oil.  Once meat is cooked through, add in veggies and seasonings. Stir and sauté until vegetables are cooked, about 10-15 minutes. Wrap meat mixture in lettuce, top with cilantro, chives, cashews, and mustards if desired.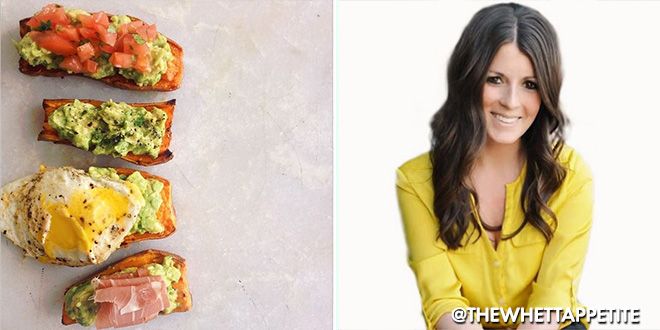 Avocado Sweet Potato "Toast", @thewhetappetite
2 sweet potatoes
1 ripe avocado
1/2 lime
1 tablespoon olive oil
Sea salt
Black pepper
Toppings as desired – tomatoes, caramelized onions, cooked meats, etc.
Preheat oven to 400 degrees F. Thinly slice sweet potatoes lengthwise and brush each side with olive oil.  Place sweet potato slices on a nonstick pan and roast on middle rack for 35-40 minutes, flipping halfway through. Remove sweet potato slices from oven and allow to cool 5-10 minutes. Halve avocado, remove pit, and mash the avocado with a fork. Add a dash of salt and pepper and a squeeze of lime to taste. Spread the avocado mash on the sweet potato with a fork . Add toppings of choice.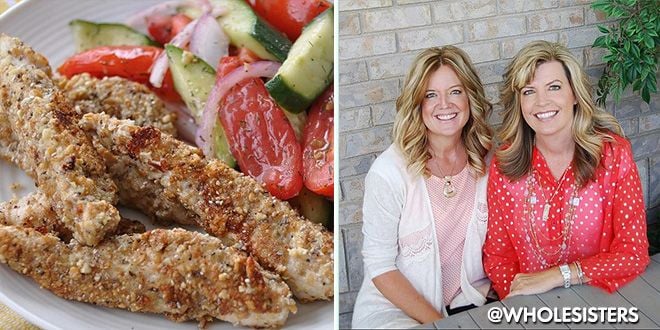 Healthy Crusted Chicken Strips, @wholesisters
3/4 cup cashews
1/4 cup flax seeds, ground
2 tbsp chia seeds
1 tsp salt
1/2 tsp pepper
2 eggs, with 1 tbsp water
1 pound chicken strips
Place cashews in a blender until crumbly.  Mix cashews, chia seeds, ground flax seeds, salt and pepper by hand and place in a shallow dish.  In another shallow dish, whisk 2 eggs with 1 tablespoon water. Take chicken strips (dried with a paper towel), dip in egg mixture, then dip in crumb mixture. Fry in sauté pan with a small amount of oil over medium high heat until golden brown and no longer pink in the middle. Make sure to carefully turn chicken, to not accidentally remove breading.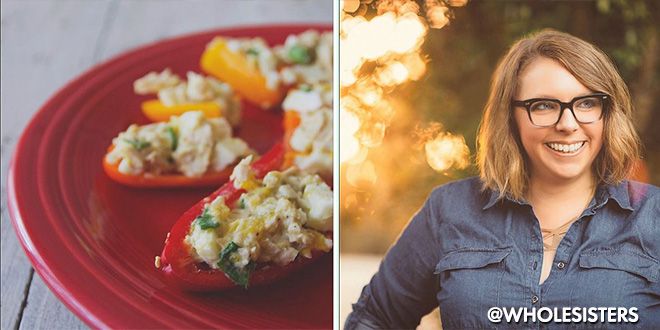 Tuna Salad Stuffed Mini Bell Peppers, @stephgetswholedup
5 – 6 mini bell peppers, seeded and cut in half
1 can of wild caught Albacore tuna packed in water, drained
1 tbsp Paleo mayo or Paleo ranch (there are several option
1 or 2 hard-boiled eggs, roughly chopped
1 tbsp green onions, chopped
Salt and pepper to taste
Start by deseeding the mini bell peppers by and cutting them in half. Next, open and drain your can of tuna. Note: Watch out for howling dogs and mewling kitties begging for that can of tuna. In a small bowl, mix tuna, mayo or ranch, eggs and green onion. Add salt and pepper and stir again. Now it's time to fill the bells! Using a spoon, scoop up some of the tuna mixture and place into one half of a mini bell pepper. Repeat until all halves are filled.
Some links in this post are affiliate links, meaning Whole30 makes a small commission on items purchased via these links. Thank you for supporting our Whole30 Approved partners.
Save
Melissa Urban
Co-Founder / CEO
Melissa Urban is a 7x New York Times bestselling author (including the #1 bestselling The Whole30) who specializes in helping people establish healthy boundaries and successfully navigate habit change. She has been featured by the New York Times, People, the Wall Street Journal, Forbes, The Today Show, and Good Morning America, and is a prominent keynote speaker on boundaries, building community, health trends, and entrepreneurship. She lives in Salt Lake City, UT with her husband, son, and a poodle named Henry.