Our @whole30recipes Instagram feed brings you delicious, Whole30 Approved recipes all day, every day. And, in our new series,  The Best of @Whole30Recipes, we'll be bringing them to our blog! Each week, we'll feature a new mini-collection of our favorite recipes.  This week, some of our favorite condiments!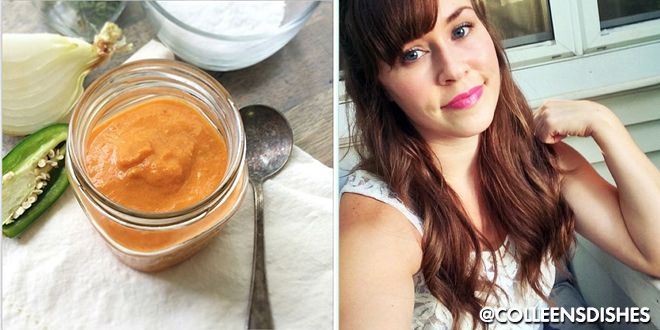 Roasted Red Pepper Sauce, @colleensdishes
1 red bell pepper
1/2 jalapeño pepper
1 clove of garlic roughly chopped
1/4 cup extra version olive oil
1/4 yellow onion sliced
1/2 T white vinegar
A few generous pinches of salt
A few grinds of pepper
Food processor
First roast your pepper. I like to put them into a 400 degree oven for 20 minutes and then flip it over and cook it another 20 minutes. Once it's soft and juicy pull it out and place a bowl upside down to cover and steam the pepper to make it easier to peel the skin off, about 15 minutes. Then cut the pepper lengthwise, remove the stem and seeds and peel the skin off. You can rub it with a towel if it sticks. To create the sauce: Place a sauté pan over med heat and give it a whirl of olive oil. Add your garlic and cook a few minutes until soft and fragrant and remove before it gets brown. Add the chopped onion and half of the jalapeño (seeds in for heat, seeds out for none) and cook until soft and fragrant. Put all of the ingredients including the roasted pepper (minus the 1/4 cup olive oil) into the food processor and let it rip. After a few seconds slowly begin streaming in the evoo until fully incorporated. That's it! Use it right away or pop it in the fridge.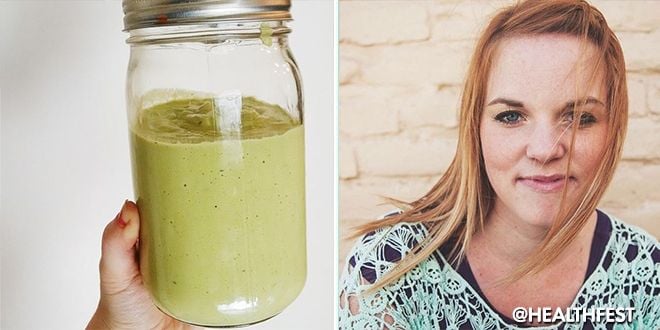 Tomatillo Ranch Dressing, @healthfest
1 cup homemade mayo
1/2 cup almond milk
1/2 cup coconut milk
1 tsp lemon juice
2 tomatillos, chopped
Juice from one lime
1/2 or 1 jalapeño, deseeded
1/2 a bunch of cilantro
1 clove garlic, minced
1 tbsp dried parsley
1 tbsp dried dill
1 tsp garlic powder
1 tsp onion powder
1 tsp dried onion flakes
1/2 tsp pepper
1/2 tsp dried chives
1 tsp salt
Mix the two milks together with the lemon juice. Put everything else in the blender or food processor and blend, adding the milk combination slowly so you can get the consistency you want.  Pour into a jar and let sit in the fridge for an hour or two before using so the flavors can blend.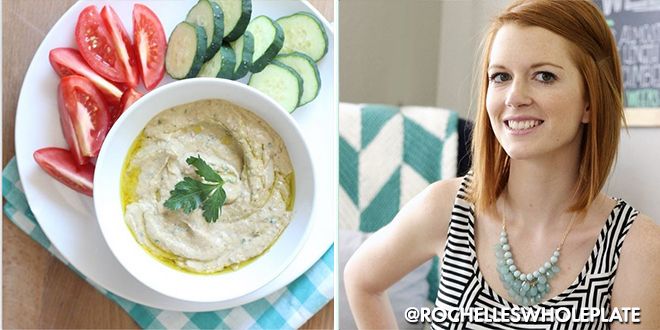 Baba Ganoush, @rochelleswholeplate
1 medium eggplant
2 heaping tablespoons tahini (make sure it's gluten free and with no additives!)
juice of half a lemon
1 garlic clove, smashed
1 tablespoon olive oil, plus more for drizzling
1/8 teaspoon chili powder
1/8 teaspoon smoked paprika
2 tablespoons fresh parsley
Salt, to taste
Preheat oven to 400 degrees. Prick the eggplant with a fork, then char the skin of the eggplant on all sides by placing it on the direct flame of a gas burner. (If you don't have a gas stove, you can place it under the broiler.) Place the eggplant on a baking sheet and bake for 30-45 minutes, until it's completely soft and you can pierce the eggplant with a paring knife and meet no resistance. Remove from oven and let cool. Once cool, slice the eggplant in half the long way and scrape all the insides into a food processor with the remaining ingredients. Purée until smooth. Serve with vegetables, grilled meat, or as a salad dressing.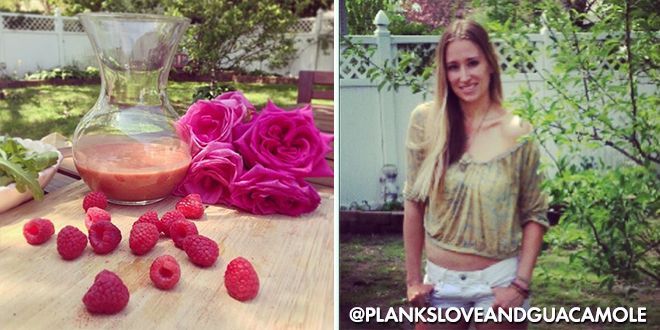 Raspberry Vinaigrette, @planksloveandguacamole
1 cup fresh raspberries
1/2 cup extra virgin olive oil
1/4 cup raspberry wine vinegar (if you can't find this, sub red wine vinegar)
Fresh ground red pepper
Food process or blend all ingredients until smooth.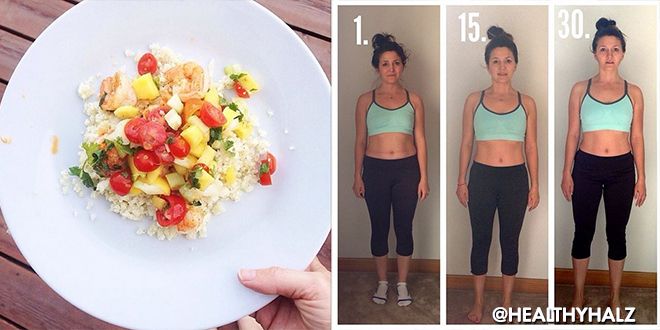 Mango salsa, @healthyhalz
One chopped mango
Half a chopped cucumber
One chopped tomato
Half a chopped white onion
Handful of chopped cilantro
Juice from one lime
1 teaspoon white vinegar
1 teaspoon minced garlic
Salt and pepper
Combine all ingredients. Chill for one hour before serving.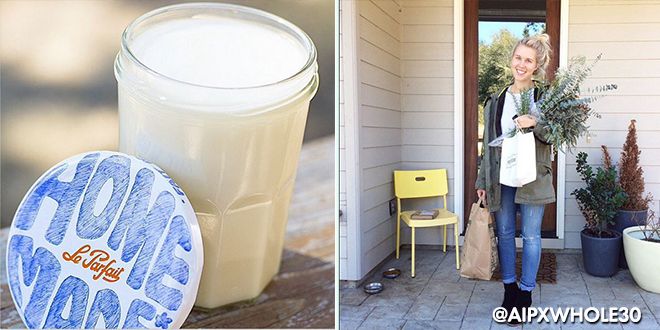 Coconut Butter, @aipxwhole30
1 pound unsweetened coconut flakes
1-2 tablespoons extra virgin coconut oil (optional)
Pinch of sea salt (optional)
Place 1 pound of unsweetened coconut flakes in a high-speed food processor. Turn on food processor and run for about ten minutes, scraping down the sides periodically. If at any point the coconut butter begins to clump, add 1 tablespoon of extra virgin coconut oil to help smooth it out. Once the coconut butter is smooth, add a pinch of salt and then pulse one more time. Pour into a clean jar and store at room temperature. During the summer months, the coconut butter will most likely stay liquid; During winter months, the coconut butter will most likely become solid so you will need to place the jar of coconut butter in a bowl filled with very hot water to bring its liquid form.
Have a favorite from the @whole30recipes feed?  Is there a collection you'd like to see? Let us know in comments!
Melissa Urban
Co-Founder / CEO
Melissa Urban is a 7x New York Times bestselling author (including the #1 bestselling The Whole30) who specializes in helping people establish healthy boundaries and successfully navigate habit change. She has been featured by the New York Times, People, the Wall Street Journal, Forbes, The Today Show, and Good Morning America, and is a prominent keynote speaker on boundaries, building community, health trends, and entrepreneurship. She lives in Salt Lake City, UT with her husband, son, and a poodle named Henry.