This article was contributed by Whole30 alumni Anne-Marie of SoapQueen.com
Fresh and full of crunch, this salad made of Brussels sprouts and spaghetti squash is a great alternative to the traditional leafy salad.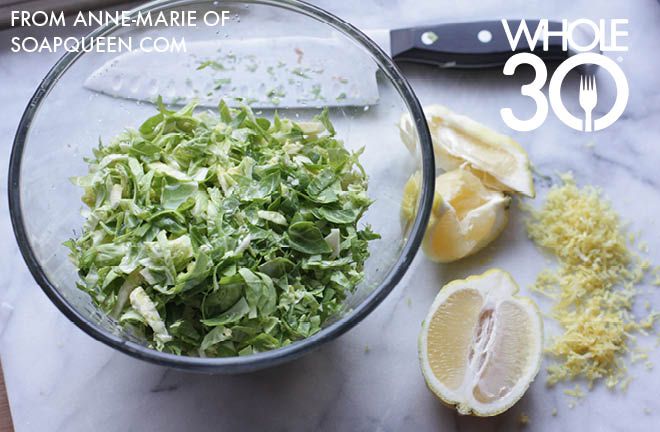 Ingredients
One spaghetti squash
Approx. 4 cups Brussels sprouts, finely chopped
One Roma tomato, diced
Lemon zest from one lemon
Lemon juice from half lemon
½ cup Basil Spinach Pesto (page 315 of The Whole30)
¼ cup balsamic vinegar
1½ tsp fresh rosemary, finely diced
Black pepper to taste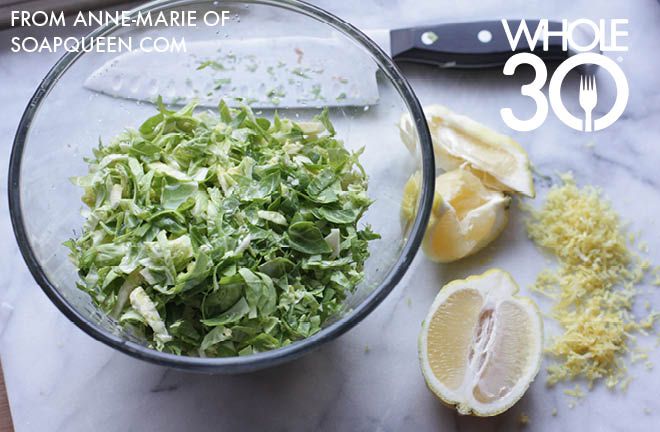 Instructions
Heat oven to 400 degrees. Cut spaghetti squash in half and remove seeds. Season lightly with salt, and drizzle with olive oil (or other cooking oil). Place the squash halves cut-side up on a baking sheet and roast until fork tender, about 50 minutes. Remove from oven and allow to cool.
While the squash cools, wash Brussels sprouts and remove the ends. Finely chop Brussels sprouts. It's okay if they are not 100% uniform, having some larger pieces adds a nice crunch! Add lemon zest and lemon juice to the Brussels sprouts and toss to fully incorporate.
Once the squash is cool enough to handle, scrape out the flesh into the bowl with the Brussels sprouts and use tongs to fully incorporate. Add tomatoes and chopped rosemary.
In a small bowl, whisk together the pesto and balsamic vinegar. Pour the pesto mixture into the salad, and toss to evenly distribute the mixture throughout the squash and Brussels sprouts.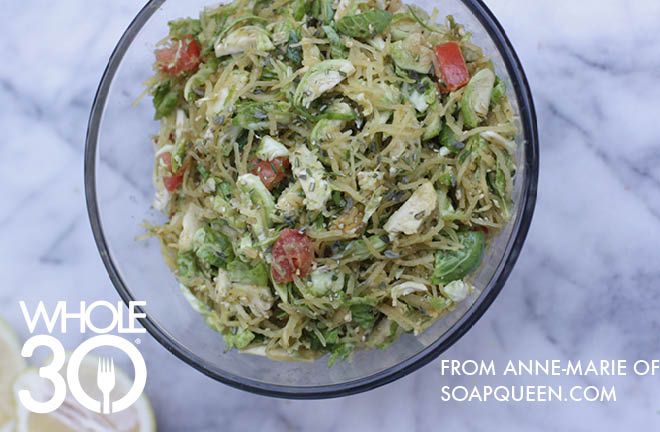 ---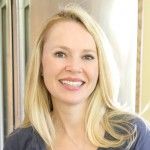 Recipe by Anne-Marie Faiola, CEO and founder of Bramble Berry Soap Making Supplies and blogger at SoapQueen.com and YouTuber at SoapQueen.TV Want to learn more about business, DIY and soap? Follow me on Twitter @brambleberry or Pinterest @brambleberry.
Shanna
Chief Content Officer
Shanna Keller, our Chief Content Officer, hails from Boise, Idaho, where she lives with her husband Alan and a poorly-behaved terrier named Olly. She has spent her career telling stories of life transformation on social, web, e-mail and print media platforms. In addition to celebrating Whole30 successes and stories online, Shanna loves to cook, read, and climb.