Whether you're in the backyard, at the beach, or out on the fire escape, there's something about biting into a juicy burger that just feels like summertime. The perfect meal to fire up on the grill, they're quick to cook (and make in bulk for a crowd) and easy to mix up with different toppings, sauces, and flavors.
To get you in that firefly-catching spirit, we rounded up three of our favorite Whole30 compatible burger recipes, ranging from a simple classic to a must-try copycat of a fast-food favorite, each putting its own spin on that basic patty. Though each recipe requires a little more prep than the last, they're all plenty doable for even the busiest grillmaster (or grill newbie), so you might just sink your teeth into all three before summer comes to a close.
5-Ingredient Burger and Fries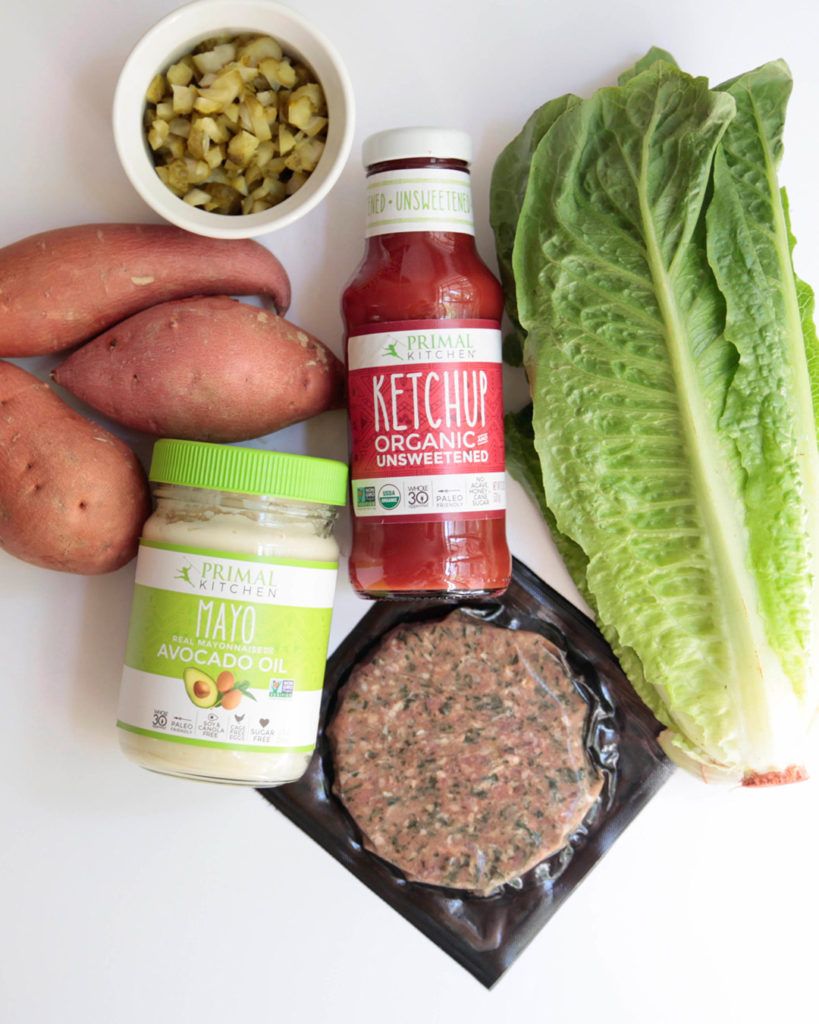 When you're short on time (and ingredients), this simple duo is a quick and easy crowd-pleaser that takes just 20 minutes to throw together. Stick with sweet potatoes for those oven-baked fries or swap in whatever white variety you have on hand. For the ultimate build-your-own burger experience, put out any toppings you happen to have around, from lettuce and tomatoes to hot sauce and Whole30 compatible mayo.
Click here for the recipe details.
Bahn Mi-Inspired Burgers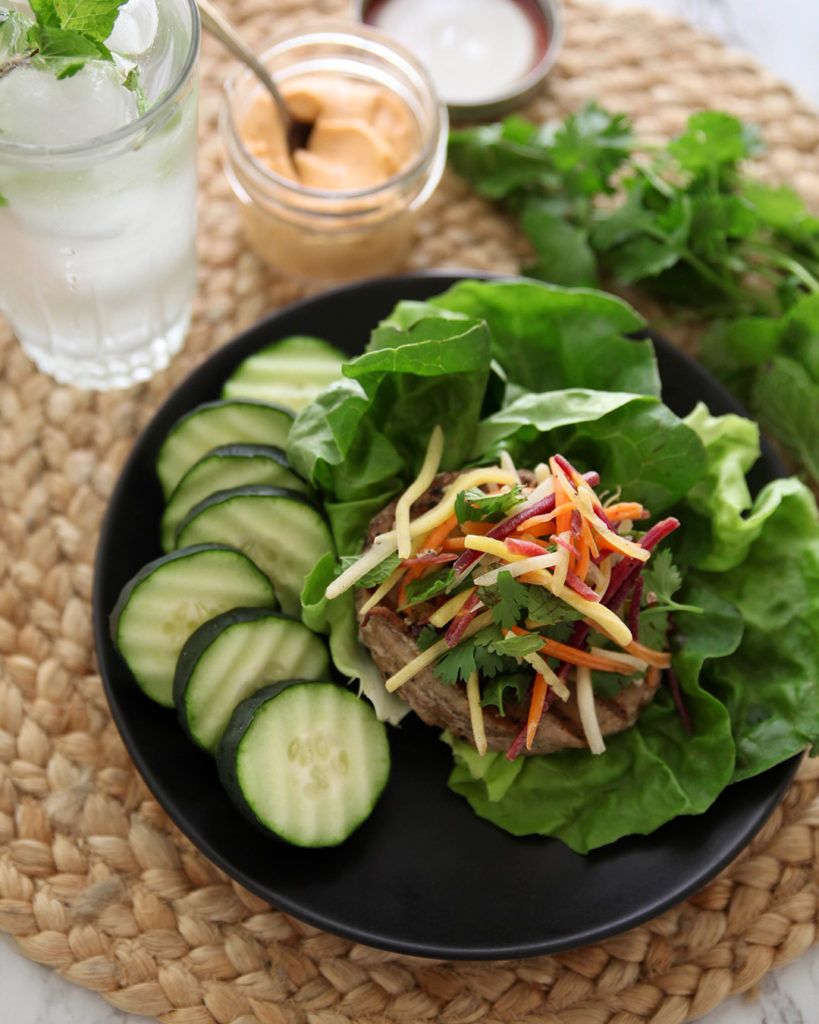 Banh-mi is packed with umami flavor and bright vegetables, which you'll find plenty of in this burger, which is inspired by the Vietnamese staple. Shredded carrots, lettuce, mint, and cilantro add loads of freshness while mushrooms make the burger patties unbelievably juicy. Quick tip: Make extra sriracha mayo (it takes two seconds!). Its creamy kick is so dreamy you'll want to slather it on just about everything. Since this meal comes together in less than 30 minutes, it's a great go-to when you're craving something special that doesn't require spending the day in the kitchen.
Click here for the recipe details.
Crispy Two-Patty Burgers with Caramelized Onions & Secret Sauce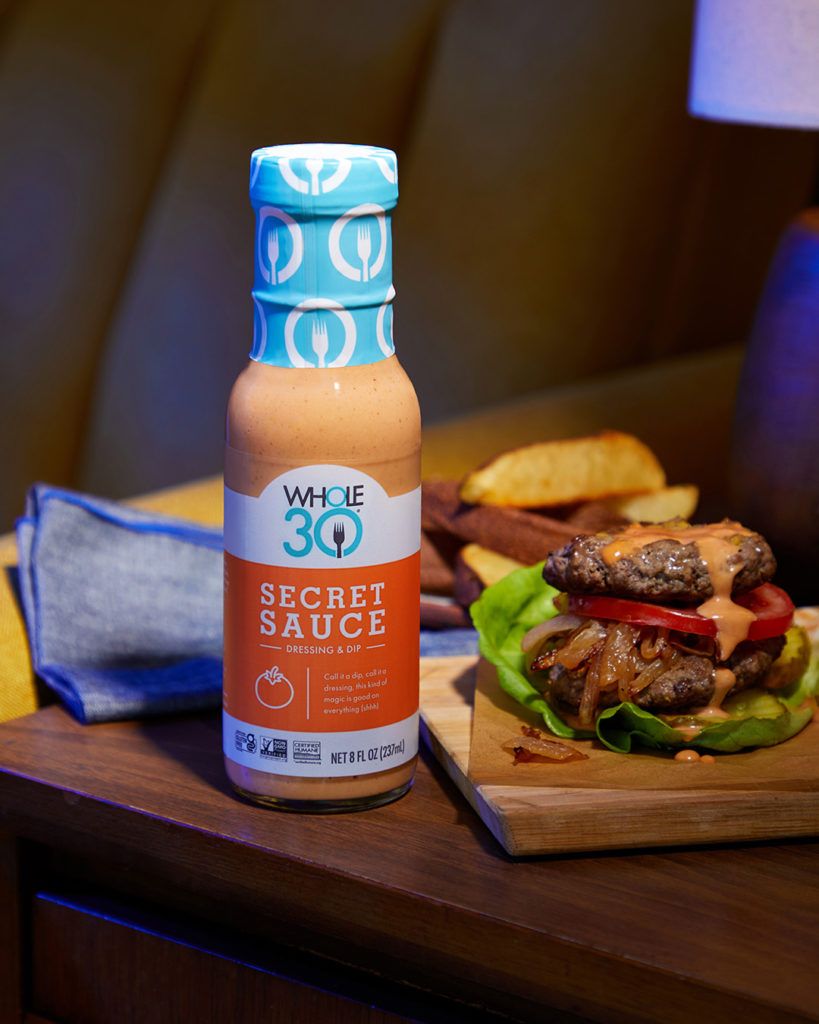 Fan of a certain beloved West Coast burger-and-fries franchise? This Whole30 take on its popular burger might just convince you to break up with the drive-thru. Dividing the meat into two patties and cooking them in a cast iron means every bite is filled with crispy, caramelized goodness, and a full lineup of fixin's—including lettuce, tomato, and dill pickles PLUS Whole30 Secret Sauce, adds so much extra flavor and texture that you won't even miss the bun. And, of course, don't forget those seasoned oven fries!
Click here for the recipe details.
---
You Might Also Like…