Our @whole30recipes Instagram feed brings you delicious, Whole30 Approved recipes all day, every day. And, in our series, The Best of @Whole30Recipes, we'll be bringing them to our blog! Each week, we'll feature a new mini-collection of our favorite recipes. This week, we're featuring recipes that are perfect for your Summer celebrations.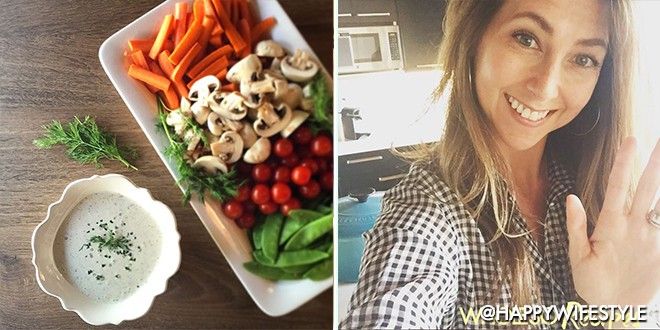 Veggie platter and dairy-free ranch, @happywifestyle
Assortment of fresh vegetables
1 egg (room temp)
1 cup "light tasting" olive oil (or avocado oil)
1 tbsp fresh lemon juice
2 tbsp red wine vinegar
1 tsp salt
1 tsp pepper
3/4 tsp garlic powder
3/4 tsp onion powder
1/2 cup canned full fat coconut milk
1 handful of cilantro or parsley (or herb of choice…I like adding some dill too)
Place all ingredients in an immersion blender for approximately one minute. You can use also use a regular blender, but pulse in the herbs at the end.
Find more recipes from @happywifestyle on her Instagram feed and www.happywifestyle.com.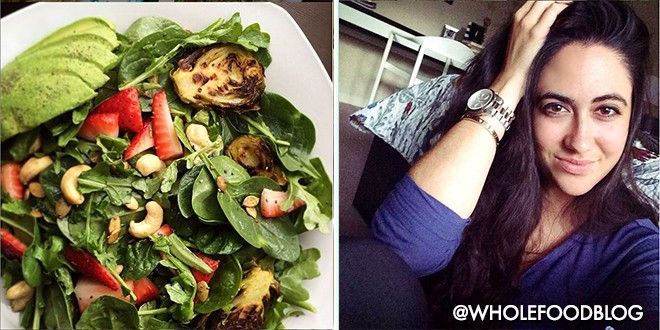 Roasted brussels sprouts and strawberry salad, @wholefoodblog
Spinach and arugula blend
Roasted Brussels sprouts
Sliced strawberries
Raw cashews
Avocado
Dry roasted pumpkin seeds
Chia seeds
Dress salad with olive oil, apple cider vinegar, salt, pepper and lemon and toss to coat.
Find more recipes from @wholefoodblog on her Instagram feed and www.gabskitchen.com.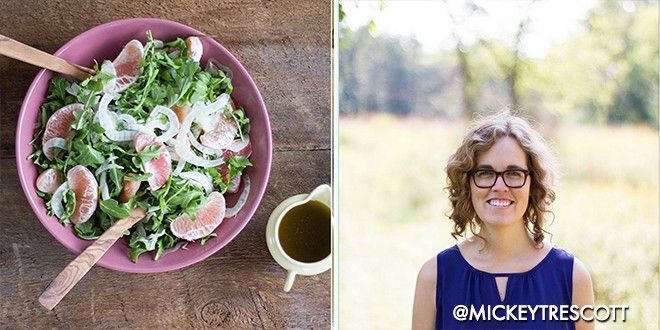 Early Spring Salad, @mickeytrescott
1/4 cup extra virgin olive oil
1 lemon, juiced
1 tablespoon apple cider vinegar
1/4 teaspoon ginger powder
1/4 teaspoon sea salt
4 cups arugula
1 large or 2 small grapefruits, peeled and sectioned
1 fennel bulb, sliced thinly with a mandolin or sharp knife
Place the olive oil, lemon juice, apple cider vinegar, ginger powder, and sea salt in a small bowl and whisk to combine. Set aside. Place the arugula, grapefruit sections, and fennel slices in a large bowl and toss with the dressing just before serving.
Find more recipes from @mickeytrescott on her Instagram feed and www.autoimmune-paleo.com.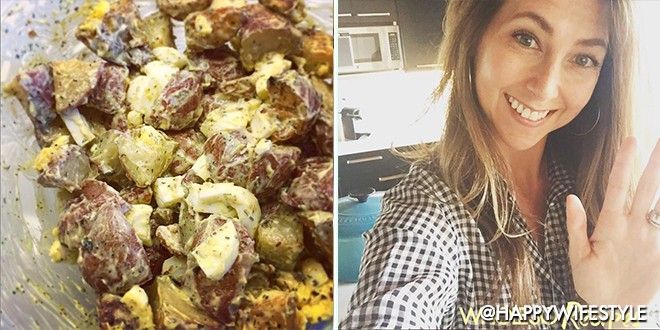 Warm Potato Salad, @happywifestyle
6-8 red potatoes
Ghee
Favorite seasoning
Homemade mayo
2 hard boiled/steamed eggs
2 tsp compatible Dijon mustard
Salt and pepper to taste
Add ins, like compatible bacon or green onions
Cut potatoes with skins on into bite sized pieces. Spread them on a baking sheet coated with ghee & rub the potatoes around a bit to get some ghee on them too. Season them with a sprinkle of your seasoning of choice. Put them in a preheated 400 degree F oven and check them every 15 minutes, stirring at least once. They're done when golden brown & crispy on the edges. Put them in a bowl. Chop up eggs and add to bowl. Add two heaping spoonfulls of homemade, Dijon mustard salt & pepper to taste, and a sprinkle of seasoning. Get creative & add some diced green onions or sugar-free bacon bits. Mix well and serve immediately. And yes, you can chill it if you like it cold.
Find more recipes from @happywifestyle on her Instagram feed and www.happywifestyle.com.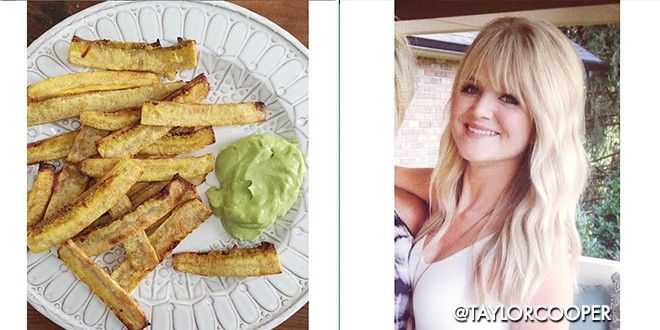 Baked Plantain Fries, @taylorcooper
• 3 large plantains • 1 tbsp coconut oil (melted) • garlic powder • Himalayan sea salt • pepper Preheat your oven to 425 + line a baking sheet with parchment paper. Peel plantain and cut in half, then cut into strips (however thick or thin you'd like, the thinner they are the crispier they'll get!). Toss plantains in a bowl with melted coconut oil and add your seasonings. Place fries evenly on lined baking sheet without overlapping. Bake fries for 20- 25 minutes, flipping over halfway. Allow to cool a few minutes before serving.
Find more recipes from @taylorcooper on her Instagram feed.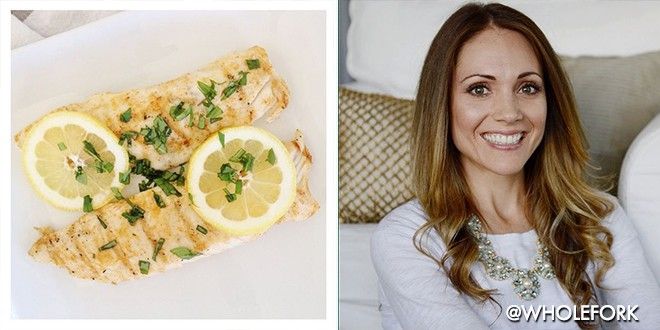 Grilled Tilapia, @wholefork
5 pieces of Tilapia
2 Tbsp ghee, melted
1/2 tsp onion powder
1/2 tsp garlic powder
1/2 tsp paprika
Lemon slices and basil
Mix spices and melted ghee together. Brush mixture on tilapia and place tilapia seasoned side down on a heated grill (medium to med-low). Brush remaining seasonings onto the other side of tilapia. Turn fish over in approx 4 min. When finished cooking add lemon juice and freshly chopped basil.
Find more recipes from @wholefork on her Instagram feed and www.wholefork.com.
Chicken Drummettes with Sweet n' Savory BBQ Sauce, @wholesisters
6 oz. tomato paste
1/4 cup organic balsamic vinegar
1 cup pear sauce*
1 cup organic chicken stock
1/2 tsp smoked paprika
1 tsp cumin, ground
1/4 tsp cayenne pepper
1 tsp salt
1 tsp dijon mustard
2 shallots, minced
1 tbsp garlic, minced
1 tbsp olive oil
Place 1 tbsp olive oil in a skillet, add shallots and cook on med heat until translucent. Add garlic, cook one additional minute. Add smoked paprika, cumin, and cayenne pepper. Cook the spices for 3 minutes to release their flavors. Stir in tomato paste, organic balsamic vinegar, pear sauce, organic chicken stock, dijon mustard and salt. We purchased our pear sauce at our local health food store. Although you may substitute apple sauce for pear sauce. Turn stove down to a simmer and let cook down 30 minutes, stirring often. We like our BBQ sauce thick, but you may add more organic chicken stock for a runnier sauce. Barbecue the chicken drumettes, basting with Sweet n' Savory Barbecue Sauce.
Find more recipes from @wholesisters on their Instagram feed and www.whole-sisters.com.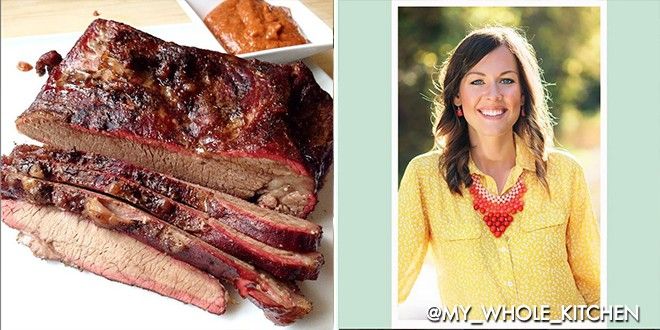 Beef Brisket, @my_whole_kitchen
Large beef brisket with fat cap still attached
Garlic and onion powder, to taste
Salt and pepper, to taste
3 tbsp apple juice
1 ½ tbsp. coconut aminos
Place brisket on tray and sprinkle generously on both sides with seasonings. Put in smoker/grill/oven set to 170 degrees for 3 hours. Make a mopping sauce mixture using apple juice and coconut aminos. Mop it every hour for the first 3 hrs. Now wrap in foil and cook at 225 degrees for another 4 hours or until internal temperature reaches 190. Tip: Be sure to cook it with the fat layer on top so the juices trickle down and help keep the meat moist.
Find more recipes from @my_whole_kitchen on her Instagram feed.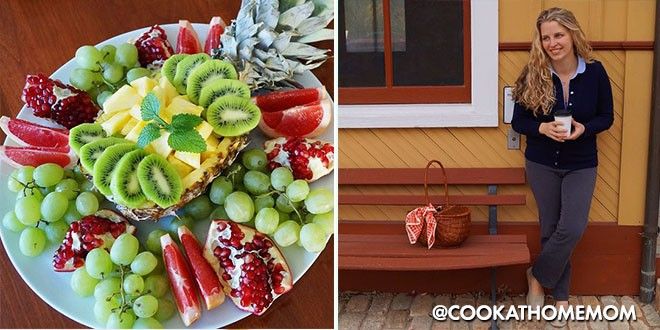 Fruit platter, @cookathomemom
A fruit platter like this one is always an excellent choice at gatherings. This one features pineapple, pomegranate and kiwi, but you can use whatever fruits sound good to you.
Find more recipes from @cookathomemom on her Instagram feed and www.cookathomemom.com.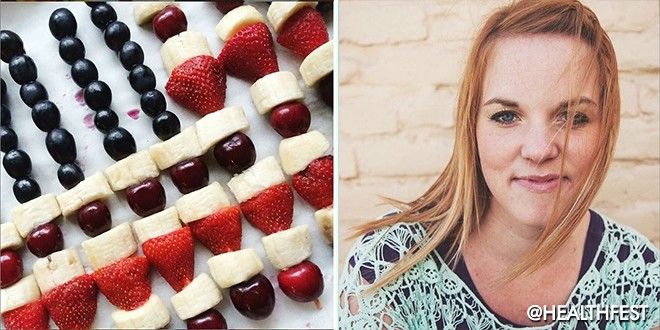 Patriotic fruit kabobs, @healthfest
10 long skewers
4 large bananas
1 lb red fruit – strawberries, cherries, watermelon chunks, raspberries, etc
1/3 lb "blue" fruit – blueberries, black grapes
Wash and slice the fruit. Make 5 skewers with half blue fruit and half alternating red fruit and bananas. Make the remaining 5 skewers with alternating red fruit and bananas. If you'd like to freeze, place on parchment paper and stick in the freezer for at least 3 hours before eating.
Find more recipes from @healthfest on her Instagram feed and www.healthfestblog.co.
Have a favorite from the @whole30recipes feed? Is there a collection you'd like to see? Let us know in comments!
Melissa Urban
Co-Founder / CEO
Melissa Urban is a 7x New York Times bestselling author (including the #1 bestselling The Whole30) who specializes in helping people establish healthy boundaries and successfully navigate habit change. She has been featured by the New York Times, People, the Wall Street Journal, Forbes, The Today Show, and Good Morning America, and is a prominent keynote speaker on boundaries, building community, health trends, and entrepreneurship. She lives in Salt Lake City, UT with her husband, son, and a poodle named Henry.