By Sarah Steffens, L.A.-based personal chef and our official Whole30 Recipe Creative
When people hear that I'm a personal chef focusing on Paleo and Whole30 cooking, they often assume that I have a ton of kitchen gadgets. Here's my secret: I keep it very simple. I stick to basics and only own what I've found to be the most helpful when it comes to preparing Whole30 dishes. To help you prepare your kitchen for your upcoming #JanuaryWhole30 I'm sharing my favorite go-to kitchen tools and gadgets.
[Tweet "Prepping for a #JanuaryWhole30? Kitchen secrets from a private chef on the blog today!"]
Looking for more of my Whole30 prep tips? Check out this two-part Planning and Preparing for Your Whole30 series.
Sticking To Basics: My Kitchen Must-Haves
Cast Iron Skillet A cast iron skillet is my favorite way to bake chicken, fry eggs and roast veggies.  They do not cost very much and last a lifetime.  Don't be intimidated about  keeping a cast iron skillet seasoned, they really are simple to use and will enhance the flavors and textures of meats and veggies!
Metal Spatula A metal spatula will be your go-to for fried eggs, tossing veggies roasted in Tin Star Foods ghee and flipping a flank steak marinaded in The New Primal easy-to-use sauces.
Steamer Basket A steamer basket is so basic, but essential for cooking veggies quick–just a few minutes is all you need.  I often add steamed veggies with Whole30 dips and sauces to my menus. Easy!
Chef's Knife A chef's knife is something to invest in if you intend to do your own cooking.  I use a Global Chef's Knife for just about everything (except tomatoes and grapes, which I recommend a serrated knife) and get it sharpened often.  It makes chopping all those sweet potatoes and butternut squash a breeze.
Baker's Spatula Seriously, one of the most basic tools, but I use my Baker's Spatula everyday to toss salads and to get the rest of the Whole30 Primal Kitchens mayo out of the jar!.
Whisk with Bowl Scraper If you want to get fancy, this tool is something I really love.  It's perfect for whisking a big bowl of eggs to scramble or preparing your own vinaigrette.  Try it, I think you will love it, too!
Zester  Zesting fresh ginger, lemons, limes and oranges is one of the easiest ways to enhance the flavor of your recipes.  Add some zest to your next batch of roasted skin-on chicken or your salad and I think you'll definitely want to add a zester to your kitchen tools.  Learn more about zesting (and a few other tips!) from some of our favorite Whole30 friends!
Leveling Up: My Kitchen Nice-to-Haves
If you can invest further in your kitchen tools, here are a few more items that I like to make my Whole30 prep even easier:
Instant Pot An Instant Pot costs a little more, but will make quick work of so many kitchen tasks, from slow-cooking pork shoulder to hard boiling a dozen eggs.  I use my Instant Pot all of the time, it's a huge time-saver and I love the way it makes meats ultra tender. I think the Instant Pot is so fantastic that I even wrote this five-part Instant Part series earlier this year!
Food Processor and Blender A good food processor or blender will also make your Whole30 meals a breeze when it comes to blending soups, sauces and spreads.
Spiralizer Veggie noodles are really making their way as grain-based pastas and we love them!  Learn more about spiralizing here. Spiralizers are easy to use, and brands like Veggie Noodle Co. make it even easier… their organic veggies are pre-spiralized for you!
Now, Get Organized
A sure way to keep your Whole30 on track and simple is to have an organized kitchen.  A little prep will go a long way!  I like to group like items together (nuts and seeds, sauces and condiments, canned products,Whole30 cookbooks, etc.) on my kitchen shelves.  Also, keep items that you use all of the time such as ghee, coconut oil, sea salt and pepper in an easy-to-grab location.  It really helps cut down on cooking time when everything is easily accessible.
When you're buying lots of veggies, fruits and meats, take steps to keep them fresh! This will help you get the maximum flavor and enjoyment out of our Whole30 meals. Two ways to do this are:
Proper Storage and Bulk Cooking Storing foods in glass containers and keeping them dry of excess moisture (simply wipe dry with a paper towel if moisture occurs) keeps your produce and prepped meals fresher, longer. If you've done bulk cooking, consider freezing a few portions to use for later. That way, it won't languish in your frig and go bad before you can eat all if it.
Organized Grocery Shopping and Meal Prep I create a menu and buy only what I need for the week.  Here are templates I use to create a menu and shopping list.
If you need more meal planning support, check out the Whole30 meal planner with Real Plans. The Whole30 planner plans a month's worth of Whole30 breakfasts, lunches, and dinners in minutes flat, including an automated shopping list and meal prep instructions. You can even customize your Whole30 recipes, omitting mushrooms if you don't like them, or eggs if you're sensitive.
I hope you find these tips helpful as you prepare to rock your Whole30!  Remember that you've got this and the Whole30 community is here to help you stay motivated, inspired and equipped to make this 30 days the best, ever.
Some links in this post are affiliate links, meaning Whole30 makes a small commission on items purchased via these links. Thank you for supporting our Whole30 Approved partners.
---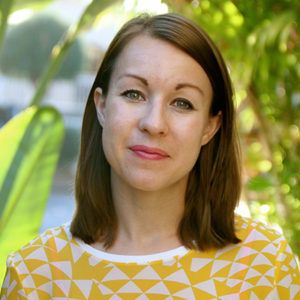 Sarah Steffens has a B.A. in Business Administration, Public Relations from The Master's College in Southern California. After years of experimenting with nutrition and recipes in her own kitchen, she now works as a Personal Chef in Los Angeles, cooking meals that support her client's intention to physically and mentally thrive. She has catered several independent film sets, making it her goal to optimize the energy and well-being of each creative crew. She is the in-house recipe creative for the Whole30, and the creator of the Savor and Fancy blog. When Sarah is not cooking Whole30 and Autoimmune Protocol meals, she is likely exploring mid-century sites in L.A., taking photographs, listening to an audio book or hiking at Griffith Park.
Save
Save
Save
Save
Save
Save
Save
Save
Save
Save
Save
Save
Save