Our @whole30recipes Instagram feed brings you delicious, Whole30 Approved recipes all day, every day. And, in our new series,  The Best of @Whole30Recipes, we'll be bringing them to our blog! Each week, we'll feature a new mini-collection of our favorite recipes.  This week we're putting a new spin on some meals traditionally eaten with a bun.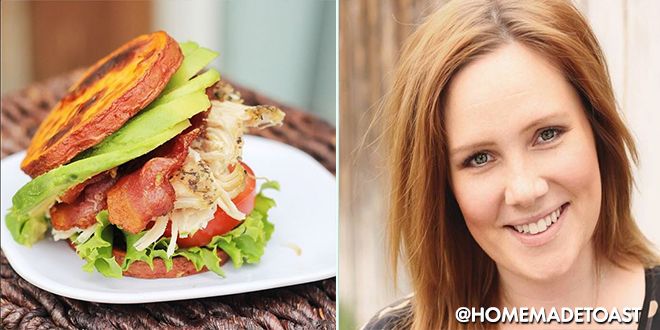 Turkey Bacon Avocado Sliders, @homemadetoast
Turkey breast
1 tbsp dried Italian herbs
1 tsp each: garlic powder, onion powder, salt
Bacon (make sure it's sugar free and compatible)
Sweet potato, cut into 1/4-inch rounds
Tomatoes
Lettuce
Avocado
Season turkey breast with dried Italian herbs, onion powder, garlic powder and salt. Cook in crockpot on low for 4-6 hours until done. Transfer to cookie sheet and place under 500-degree broiler for about 10 min, or until outside is crisp and brown. Cover with foil and allow to rest at least 15 minutes. Shred with fork. Cook bacon in sauté pan. After removing bacon strips, cook the sweet potato rounds in remaining bacon fat over medium heat until brown on each side. Assemble slider with lettuce, tomato, avocado, pulled turkey and bacon in between sweet potato 'bun'.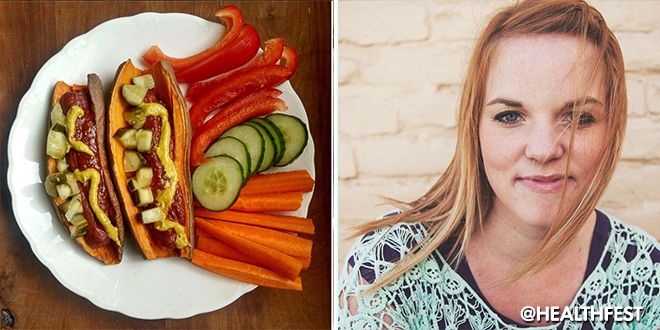 Sweet Potato Hot Dog Buns, @healthfest
Sweet potato
Ghee
Salt and pepper
Compatible hot dogs (check labels carefully), cooked however you like
Toppings of choice: compatible pickles, mustard, homemade BBQ sauce, sauerkraut, onions, jalapenos, etc.
Slice sweet potatoes in half lengthwise and bake in a 425 F oven for 30 minutes or in the microwave for 6 minutes. Scoop out some of the insides of each half. Spread ghee and sprinkle salt and pepper on the halves and place them under the broiler for 2-3 minutes to crisp up the edges. Put your hot dog inside the bun and smother with toppings.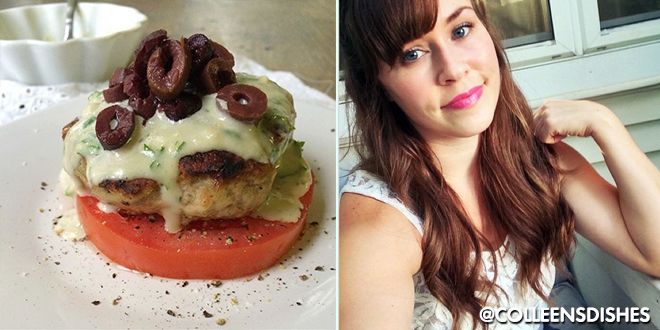 Tahini Turkey Burger, @colleensdishes
Burger:
1 lb ground turkey
1 tsp garlic powder
1 tsp onion powder
2 tsp Italian seasoning
1 tbsp tahini
1 tsp salt
fresh ground pepper
a few sprigs each of fresh dill, rosemary, and thyme (chopped)
Combine all ingredients and divide into burger patties (4) or sliders (8). Place the patties into a heated skillet with a drizzle of olive oil and cook about 5-6 minutes each side. It's turkey so be sure to cook to an internal temp of 180. Let the burgers rest while you assemble the sauce.
For sauce, mix together:
1 tbsp tahini
1 tbsp water
1 garlic clove, minced
pinch of kosher salt
1 tbsp lemon juice
1 tbsp fresh chopped parsley.
Cut a large tomato into thick slices, salt and pepper the tops, stack a burger on top, pour over some sauce, top with a few Kalamata olives!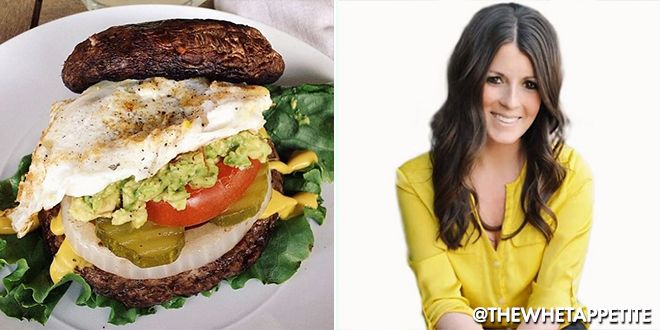 Portobello capped burger, @thewhetappetite
Ground beef
Lettuce leaf
Portobello mushroom
Onion
Salt
Pepper
Olive oil
Toppings: mustard (read your labels – no added sugar, corn starch, wine, etc.), pickles (read your labels), tomato slice, avocado, fried egg,
Form beef loosely into a 3/4 inch thick patty. Season both sides of patty with salt and pepper. Grill the patty over medium high heat until golden brown and slightly charred on the first side (about 3 minutes). Flip patty and cook until patty is golden brown and slightly charred on the second side (about 4 minutes for medium rare) or until cooked to desired degree of doneness. While the burgers cook, prepare the onion and mushroom topper: Coat onion and mushroom with olive oil. Grill for 5-7 minutes, or until the edges begin to brown. For the toppings and layering (bottom up), I suggest starting with the lettuce leaf, grilled patty, mustard, grilled onion, pickle, tomato, mashed avocado, fried egg, and finally, the grilled mushroom topper.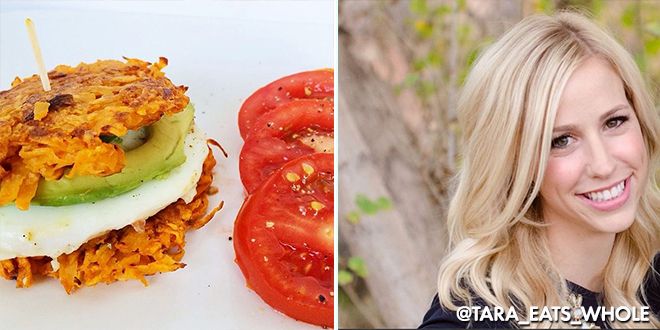 Fried Egg Sammies, @tara_eats_whole
Hash patties (makes about 4):
1 medium sweet potato, grated
1 egg white
Sea salt, onion powder, and smoked paprika to taste
1-2 T Avocado oil or ghee
Fried egg
Sandwich fillings of your choice (tomato, avocado, bacon, etc)
Mix grated sweet potato with whisked egg white and season. Heat the oil in pan on medium-high heat. Form into patties (the thinner you make them the crispier they'll get). Gently place patties in hot oil and let cook for about 2 minutes, flip and continue cooking until crispy and golden brown and both sides. Build your sandwich with your favorites fillings!
Have a favorite from the @whole30recipes feed?  Is there a collection you'd like to see? Let us know in comments!
Melissa Urban
Co-Founder / CEO
Melissa Urban is a 7x New York Times bestselling author (including the #1 bestselling The Whole30) who specializes in helping people establish healthy boundaries and successfully navigate habit change. She has been featured by the New York Times, People, the Wall Street Journal, Forbes, The Today Show, and Good Morning America, and is a prominent keynote speaker on boundaries, building community, health trends, and entrepreneurship. She lives in Salt Lake City, UT with her husband, son, and a poodle named Henry.