Today's #JulyWhole30 guest post is from Maria Barton of MariaMakes.com. If you'd like to submit a recipe, helpful tip, testimonial, or Whole30 article for consideration, email it to [email protected].
I'm working through my second Whole30, and though I have pinned a million amazing looking, Whole30-compatible dinner recipes, sometimes you just need something really quick and easy. I have found a few convenience foods that have come in super handy when I just don't have time to cook up a feast. Applegate Farms The Great Organic Uncured Beef Hot Dogs (from Trader Joes) are just 100% grass-fed organic beef and spices!
I saw this post on the Whole30 blog about meal ideas, "buns not included."  One of the ideas was for sweet potato "buns, " and I had to try it.  Can I just say, as weird as it sounds, this hot dog may be one of the best things I have eaten so far!  I topped it with a Whole3o-compatible grainy dijon mustard and chopped onions. YUM! Who knew sweet potatoes and hot dogs would be such a fab combo?
That got me thinking… what else could I use for a hot dog bun?  In today's article, I'm showing three different options for a "better" (i.e. healthier) bun, and some toppings so you can build your own hot dog bar. (These ideas work just as well for any kind of Whole30-friendly pork or chicken sausage, kielbasa, or hot dogs.)
Sweet Potato Hot Dog Buns
Scrub a sweet potato well, leaving the skin on.  Make sure you choose a long skinny sweet potato for the ideal bun shape. Either line a baking sheet with foil and bake at 400 degrees for about 45 minutes or until fork tender, or throw the potato on a microwave-safe plate and microwave for 4-5 minutes until the potato is fork tender.
Once your potato is cooked, cut it in half length wise.  Cut a slit through the flesh (not the skin) down the middle, and nestle your dog right in there.  Top with your favorite dog toppers!
Romaine Lettuce Hot Dog Buns
This is by far the easiest of the three non-bun bun options!  Tear off two leaves of romaine lettuce, wash them, stack them together, throw your dog in there, top it, and FEAST! This non-bun option works great for pretty much anything since romaine leaves are a perfect "boat" shape.
Grilled Pepper Hot Dog Buns
Slice the sides off of a red bell pepper (a long one works best; 3-sided means you'll get three "buns").  Spray or brush with olive oil, season with spices of your choice (I used Trader Joe's 21 Seasoning Salute and some salt), and grill over med-high heat for about 4 minutes per side.  It should get nice and charred and lose it's crunch so it is pliable — all the better to wrap around your hot dog.
Hot Dog Toppers
Your hot dogs aren't complete without your favorite toppings! Try these options for a fun (kid-approved) "hot dog bar" at home. Just make sure you read your labels, to ensure all your toppings are Whole30-compatible.
Mustard
Whole30 Ketchup (page 323 in The Whole30)
Pesto (page 315 in The Whole30)
Ranch Dressing (page 316 in The Whole30)
Any of our Mayonnaise Variations (page 309 in The Whole30))
Pickles
Sauerkraut
Green Cabbage Slaw (page 282 in The Whole30)
Chopped onions
Chopped jalapeño peppers
Diced or sliced tomatoes
Salsa
Guacamole
Fried egg
Article photos courtesy of Maria Barton. Header photo from deepsouthdish.com.
---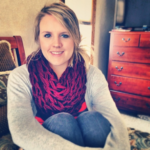 Maria Barton is a fledgling blogger, Whole30-er, home chef, DIY-er, gardener, wife, dog mom, soon-to-be former "fat kid for life." You can find more delicious recipes at http://mariamakes.com and connect with her at @mariamakesstuff on Instagram.
Melissa Urban
Co-Founder / CEO
Melissa Urban is a 7x New York Times bestselling author (including the #1 bestselling The Whole30) who specializes in helping people establish healthy boundaries and successfully navigate habit change. She has been featured by the New York Times, People, the Wall Street Journal, Forbes, The Today Show, and Good Morning America, and is a prominent keynote speaker on boundaries, building community, health trends, and entrepreneurship. She lives in Salt Lake City, UT with her husband, son, and a poodle named Henry.